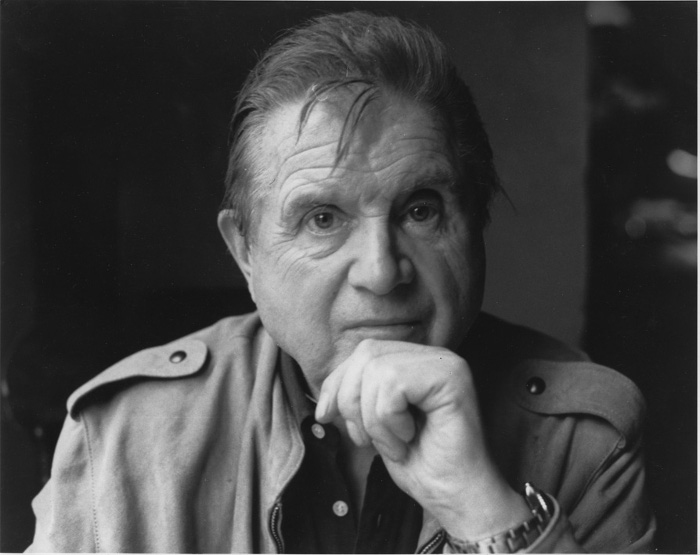 Along with looking to the future, the new year brings reflection on the year past. For us at The Estate of Francis Bacon, 2017 provided an abundance of opportunities to celebrate and share the life and works of the late artist.
The Estate launched its first Francis Bacon Teaching and Learning Resource. This educational service is free for all, be it teachers, students or anyone eager to develop their knowledge of Francis Bacon and his work. We're considering launching further Bacon learning resources and would welcome feedback via our social channels or the form found here.
English Heritage honoured Francis Bacon with an iconic blue plaque at 7 Reece Mews, South Kensington, the artist's principal home and studio from 1961 and until his death in 1992. Fittingly the coveted stable block (complete with blue plaque) is now the home to the Estate.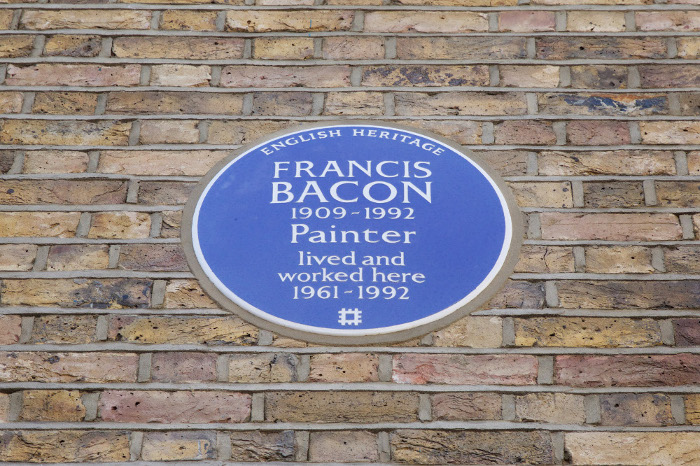 The experience of viewing Francis Bacon's art is of course of great importance to us, and we're delighted that last year provided so many occasions to do just that.
Musée Fabre displayed twenty-nine Bacon works as part of their 'Francis Bacon / Bruce Nauman. Face to Face' exhibition. Hull, The UK's City of Culture 2017, showcased five paintings, including according to the Arts Council Collection 'one of Bacon's greatest masterpieces', the famous Head VI, 1949. Museo Picasso Málaga displayed nine works as part of their 'Bacon, Freud and the School of London' show. In a free public display in London by Christies, the British public had a rare opportunity to view Head with Raised Arm, 1955 and Study of Red Pope, 1962. 2nd version, 1971.
Bacon's art was also showcased in countries including the Netherlands and USA, and is currently showing in Denmark, Scotland and Wales.
For those that couldn't make it to a show, November saw the relaunch of our website francis-bacon.com where excitingly, for the first time ever, the Estate provided online access to all 584 of Francis Bacon's works, complete with exhibition history and a bibliography on each piece. A wonderful and important resource that we're proud to share with the world. The latest addition to the Life page is an interactive Francis Bacon Chronology. Designed to work across computers, tablets and smartphones, you can scroll through the life and times of the artist. The chronology includes facts, information, photos, videos, quotes and, of course, Bacon's art.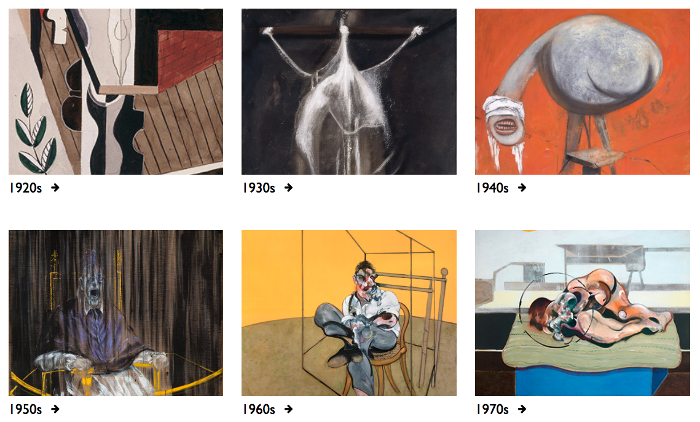 The year ahead is looking to be equally busy for exhibitions. On 8 February to 27 August 2018, three important works by Francis Bacon will be shown in the UK for the first time in at least three decades in the Tate Britain exhibition 'All Too Human: Bacon, Freud and a Century of Painting Life'.
Our friends at the Francis Bacon MB Art Foundation Monaco had a busy year seeing important education studies of Bacon art continue through awarding scholarships with École du Louvre and Villa Arson in Nice. The Foundation supported the show 'Francis Bacon / Bruce Nauman. Face to Face' and showcased Bacon lithographs from its collection at the second artmonte-carlo fair. Their ongoing activities such participation in the 22nd Journée Européenne du Patrimoine (Local Heritage Day), ensure that Bacon's special relationship with Monaco continues in his legacy.
Last year we launched the microsite francisbacon.art as a resource for publications dedicated to the late artist – following on from the landmark Francis Bacon: Catalogue Raisonné. This year we look forward to publishing a series of 'Francis Bacon Studies'. The founding title, in this series edited by Martin Harrison, FSA, will be a hardback book entitled Bacon and the Mind.
Continuing from years past will be our website's Catalogue Raisonné Focus series, sharing further insightful highlights from the pages of the Francis Bacon: Catalogue Raisonné globally.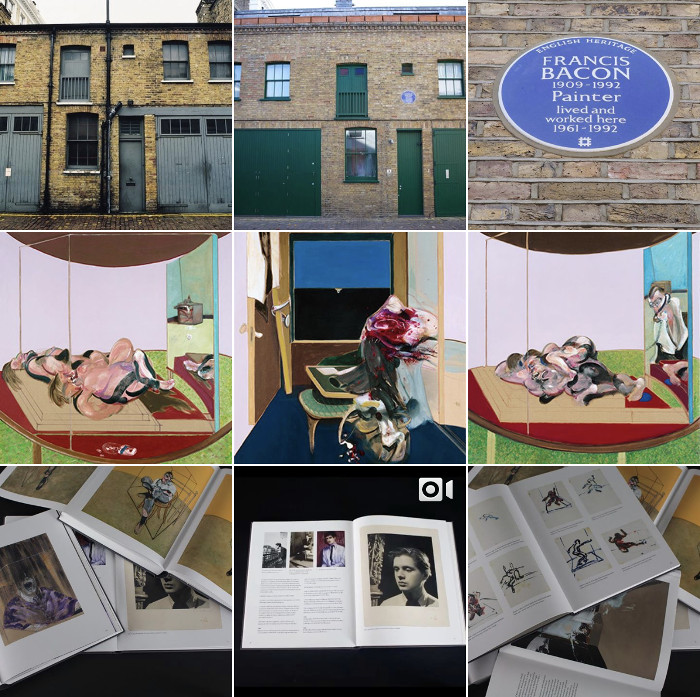 The Estate is always eager to bring Francis Bacon's life and art to more platforms and spaces. To accompany our Facebook and Twitter channels, you can now follow us on Instagram for a photographic celebration of the artist.
All of us at the Estate are looking forward to sharing another exciting year with you.
Word reference: Tate website and artscouncilcollection.org.uk. Further resources credited through included blog links.
*Please note all details including featured works, display/exhibition dates and hours are subject to change, and tickets are subject to availability and access, for all confirmation please contact the hosting Gallery/Museum.