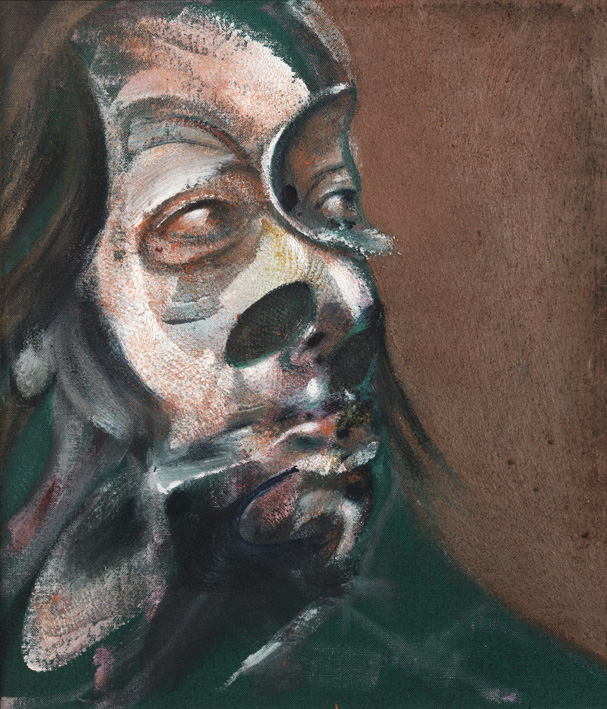 From 1 July until 5 November 2017, 29 Francis Bacon works are set to be displayed at the Musée Fabre as part of their 'Francis Bacon / Bruce Nauman. Face to Face' exhibition. 
The show brings together two artists of the 20th century who both share an experimental conception of art and have a fascination for the body. They also share a passion to explore in their works the notion of constraint and hindrance, both physical and psychological.
Designed by Cécile Debray, Chief Curator at the National Museum of Modern Art / Center Pompidou, the exhibition is built around works loaned by the Center Pompidou as part of their 40th anniversary.
The 29 Francis Bacon works that are on display at the Musée Fabre are Study of Isabel Rawsthorne 1966 (pictured), In Memory of George Dyer 1971, Man at a Washbasin 1989-1990, Studies from the Human Body 1975, Seated Figure 1974, Lying Figure in a Mirror 1971, Head 1949, Figure with a Monkey 1951, Female Nude Standing in a Doorway 1972, Turning Figure 1962, Walking Figure 1960, Figures in a Landscape 1956, Study of a Dog 1954, Fury 1944, Marching Figures 1952, Study of the Human Body 1981-1982, Chicken 1982, Carcass of Meat and Bird of Prey 1980, Triptych 1987, Three Figures in a Room 1964, Portrait of George Dyer in a Mirror 1968, Study for Self-Portrait 1981, Portrait of Jacques Dupin 1990, Self-Portrait 1976, Study for Portrait (Michel Leiris) 1978, Head of a Woman 1960, Study for a Portrait 1979, Study after Velázquez 1950, Pope 1951.*
'Francis Bacon / Bruce Nauman. Face to Face'
Musée Fabre
Saturday 1 July - Sunday 5 November 2017
Tickets €10.00 per person
Montpellier, France
Word ref: Musée Fabre website
*Please note all details including names, dates and featured works, opening days/hours are subject to change. Ahead of a visiting, we recommend contacting the Musée Fabre for all confirmation regarding the display.