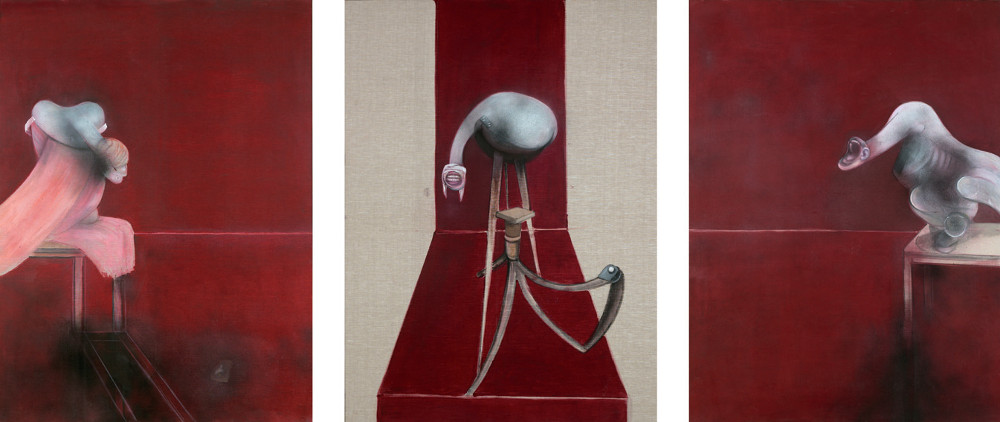 From 26 April to 17 September 2017, Spain's Museo Picasso Málaga will be displaying nine Francis Bacon works as part of their Bacon, Freud and the School of London exhibition. The displays have been curated by Elena Crippa, an expert on Modern British Art, and organised by Tate London in collaboration with Museo Picasso Málaga.
The exhibition presents the work of leading painters who, since World War II and up to the present day, worked in London and depicted the city's human figure, landscape and everyday reality, with their own distinctive and personal vision.
Within the exhibition there will be a total of ninety oils and works from painters including Francis Bacon, as well as Lucian Freud, Michael Andrews, Frank Auerbach, David Bomberg, William Coldstream, R. B. Kitaj, Leon Kossoff, Paula Rego and Euan Uglow. A selection of key works from the Tate will be shown together for the first time in this show.
The nine Francis Bacon works on display as part of the Tate Collection Touring Exhibition are the pictured Second Version of Triptych 1944, 1988, Triptych - August 1972, Figure in a Landscape 1945, Dog 1952, Study for Portrait II (after the Life Mask of William Blake) 1955, Study for Portrait on Folding Bed 1963, Portrait of Isabel Rawsthorne 1966, Reclining Woman 1961, 1972 and Three Figures and Portrait 1975.
In conjunction with the exhibition, Museo Picasso Málaga is publishing 'The School of London' hardback book which features texts by its curator Elena Crippa and by art historian Catherine Lampert. Furthermore, there will be a life drawing workshop, lecture series, documentary film cycle and seminars throughout the duration of the exhibition.
Bacon, Freud and the School of London
Museo Picasso Malaga
Wednesday 26 April - Sunday 17 September 2017
Tickets €5.50 per person
Málaga, Spain
Word ref: Museo Picasso Málaga press release
*Please note all details including names, dates and featured works, opening days/hours are subject to change. Ahead of a visiting, we recommend contacting the Museo Picasso Málaga for all confirmation regarding the display.