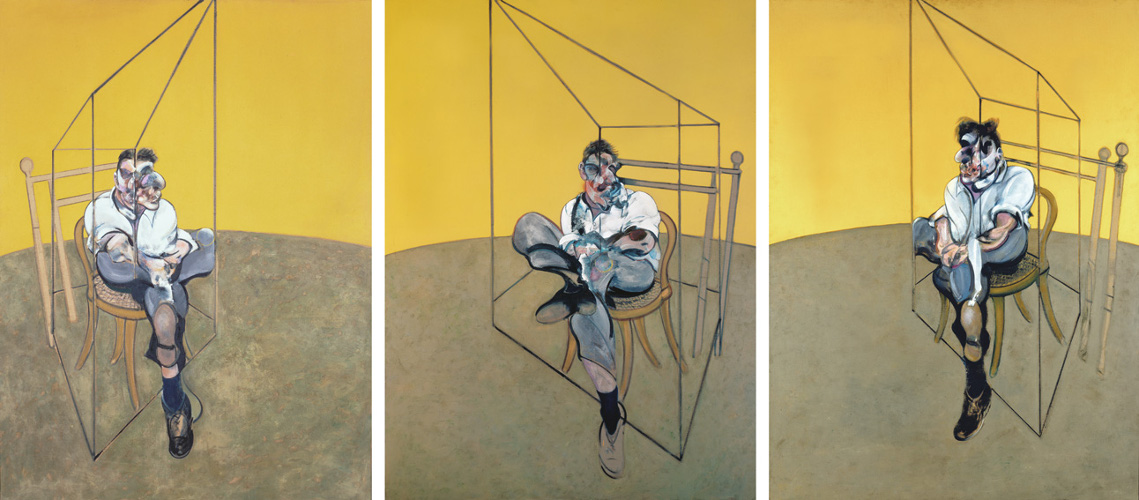 "No, I don't believe in teaching. One learns by looking. That's what you must do, look." - Francis Bacon
The Estate of Francis Bacon has launched its first 'Francis Bacon Teaching and Learning Resource', available for free to teachers, students and anyone eager to learn about the late 20th century master.
The learning resource uses four distinct works by Francis Bacon as jumping-off points for artistic and visual enquiry. Initially created to complement the Art and Design Curriculum at Key Stage 3 in the United Kingdom, it is also intended to support and inspire students and teachers of all levels.
It can be used to encourage independent research, provide homework activities, provoke group discussions, support sketchbook work or simply invite new ways of looking at a well-known artist's work.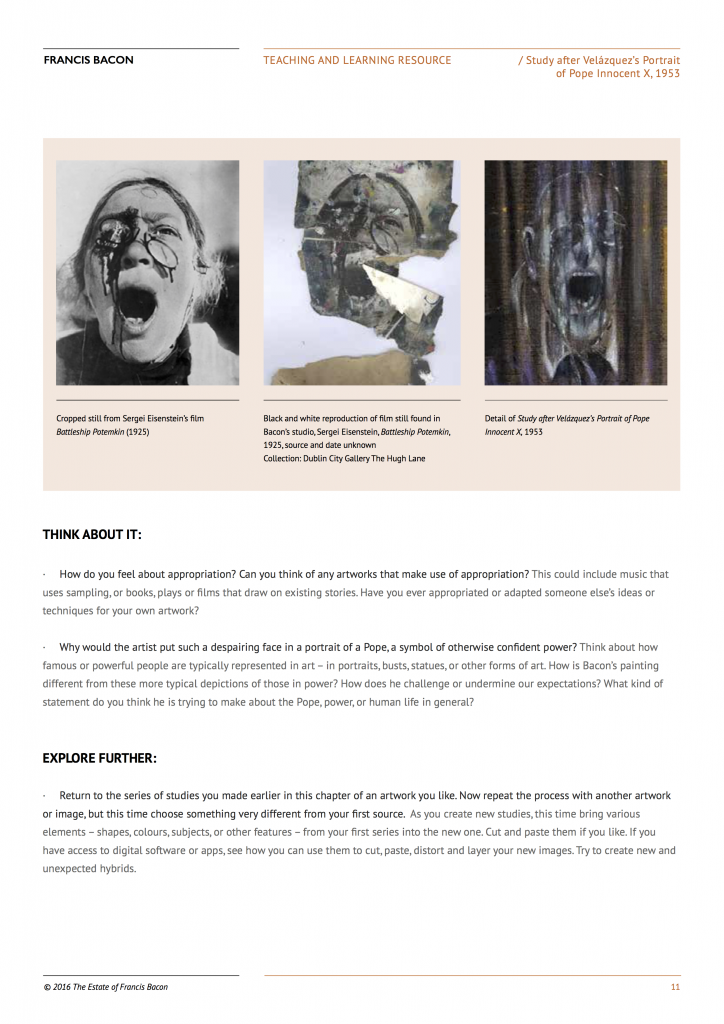 Each chapter has been designed to be self-contained so that the user can either choose to read through from beginning to end or simply pick which elements are most relevant to them without the need to refer to the rest of the pack.
The four Bacon works in order of their appearance in the resource are Study after Velázquez's Portrait of Pope Innocent X 1953, Crucifixion 1933, Three Studies of Lucian Freud 1969 and Study of a Baboon 1953.
The Estate are considering further learning resources and are eager to receive feedback. We invite users to share their thoughts with us either using the form built into the learning resource page, by emailing us at [email protected] or via Twitter and Facebook.