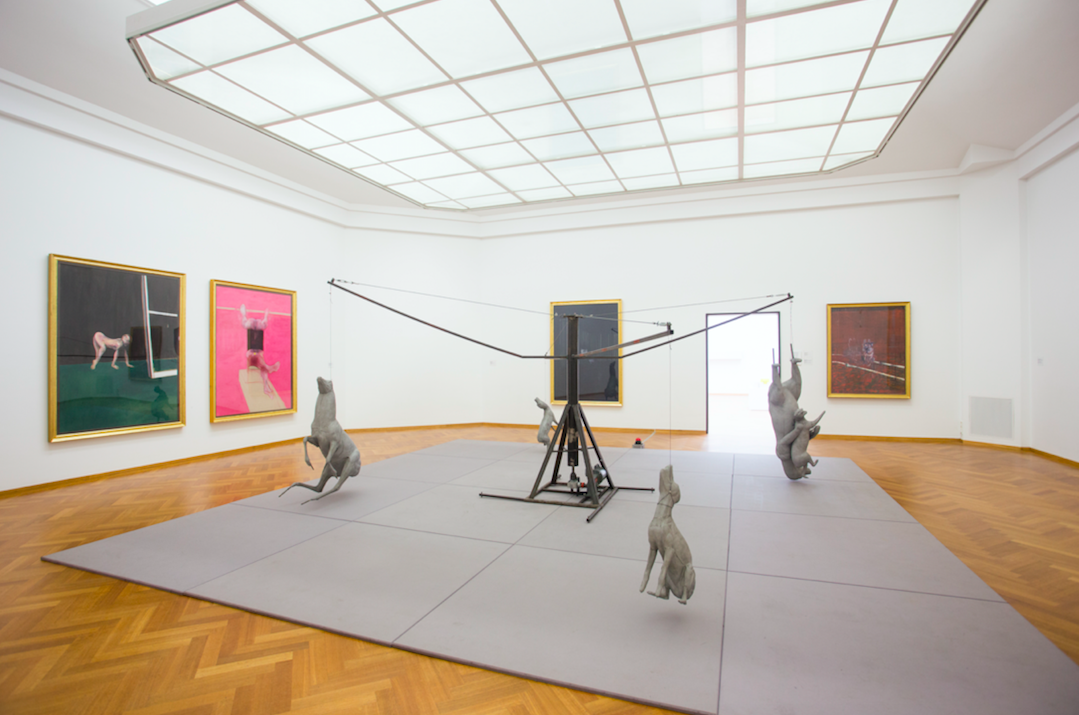 The Gemeentemuseum Den Haag in the Netherlands currently has six works of Francis Bacon on show as part of their 'Discover the Modern' permanent exhibition.
The exhibition brings together works from different periods, art movements and disciplines where you can discover 20th Century art history, stories and dialogue. Other artists on show in the exhibition include Vincent van Gogh, Egon Schiele, Pablo Picasso and Louise Bourgeois.
The five Francis Bacon works on display include Portrait of John Edwards 1988, Seated Figure circa 1984, Study of the Human Body 1987 (oil on canvas), Study of the Human Body 1987 (oil and pastel on canvas) and Two Owls circa 1957.
In addition to these, the Gemeentemuseum Den Haag has Paralytic Child Walking on All Fours (from Muybridge) 1961 as part of its collection and the exhibition.
Discover the Modern
Gemeentemuseum Den Haag  
Ticketed admission
The Hague, The Netherlands
Word ref: Gemeentemuseum Den Haag website
*Please note all details including names, dates and featured works, opening days/hours are subject to change. Ahead of a visiting, we recommend contacting the Gemeentemuseum Den Haag for all confirmation regarding the display.