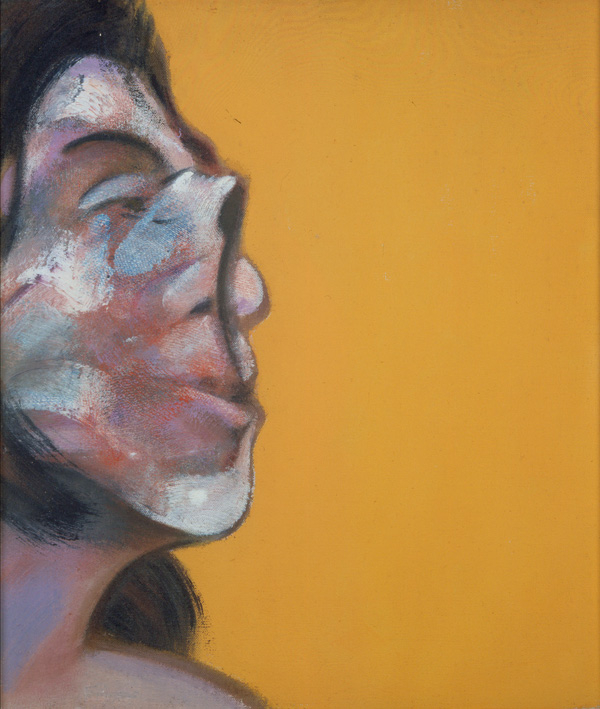 Ordovas in New York has opened its doors to an exciting new Francis Bacon exhibition. Bacon's Women looks at the role the opposite sex played in the artist's work. Historically, the emphasis has tended to focus on the men in Bacon's life, but he was equally artistically engaged with woman and had many long-lasting friendships, including with the three women featured in this exhibition, Muriel Belcher, Henrietta Moraes and Isabel Rawsthorne.
The earliest piece, Seated Woman, 1961, is one of ten female nudes Bacon painted between 1959 and 1962. This piece is one of only four the artist painted of Muriel Belcher. Belcher owned the Colony Room, a famous drinking club on Dean Street, Soho, which was a regular haunt for artists and writers, including Bacon, Lucian Freud and Frank Auerbach. She had an ongoing arrangement with Bacon whereby she gave him £10 a week and free drinks in return for bringing in new customers.
Henrietta Moraes was the subject of many of Bacon's works during the 1960s, including two in this exhibition, Three Studies of Henrietta Moraes, 1969 and Portrait of Henrietta Moraes, 1969. The model was a key figure in the Soho scene and frequented bars such as the French House in an effort to meet Francis Bacon and Lucian Freud. It was in the French House over a glass of champagne that Bacon said to Moraes, 'I'm thinking of doing some paintings of my friends.' Bacon went on to use nude photographs, taken by John Deakin, of Moraes lying on a bed as the basis for a number of paintings.
Another of 'Bacon's women' was Isabel Rawsthorne, an artist herself who sat for many of the twentieth century's greats including André Derain and Alberto Giacometti. She was one of Bacon's closest female friends and the subject of a number of his paintings. As with Henrietta Moraes, Bacon based some of these portraits on photographs taken by John Deakin. She died in January 1992, just three months before Bacon. In Study for Head of Isabel Rawsthorne, 1967 (67-05), which is part of this exhibition, Rawsthorne is seen cropped from the shoulders up and facing three-quarters to the front. Stylistically this painting bears a strong resemblance to Study For Head of Isabel Rawsthorne, 1967 (67-04) though the colour palette has changed from green to red.
In the final piece on display, Triptych – Studies of the Human Body, 1970, Bacon has elevated his subjects and contorted their bodies. Each painting is a reworking of historical art pieces, with the left adapted from Picasso's Female in a Garden, 1934. The central frame is a homage to the Belvedere Torso, though the gender has been switched and the absent head is concealed beneath an umbrella. The painting on the right is based on Narcissus, attributed to Caravaggio. In this piece Bacon denies Narcissus his reflection and changes his sex to female.
Belcher, Moraes and Rawsthorne, who together are the subjects of forty-six paintings, provided inspiration for some of Bacon's most iconic pieces. See these five works in Bacon's Women at Ordovas, New York, alongside photographs taken by John Deakin.
'Bacon's Women'
02 November 2018 - 11 January 2019 
Ordovas, New York
*Please note all details including names, dates and featured works, opening days/hours are subject to change. Ahead of a visit, we recommend contacting Ordovas, New York, for all confirmation regarding their exhibition.
Word ref: Ordovas website and press release, The Estate of Francis Bacon website.