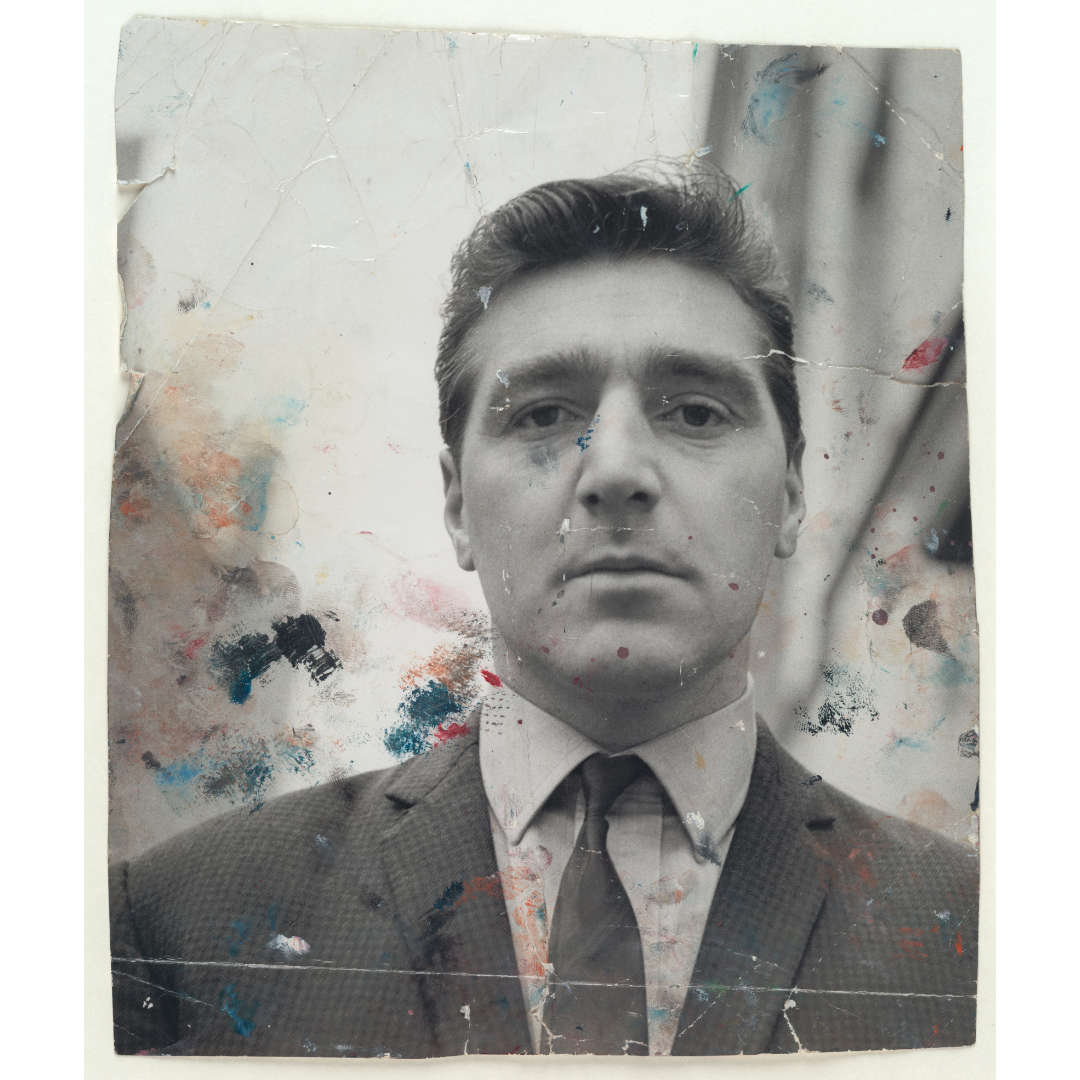 An artist's muse is a person who inspires the artist in their creative endeavours. The term derives from the Muses, nine goddesses of Greek mythology, who inspired the arts and sciences.
Certainly, Francis Bacon had many long-time friends, lovers and partners, who inspired his creative output. In this article we delve further into the subject of Bacon's muses, inspired by 'Muse', an upcoming exhibition of various curated works at ROSL, which challenges the perception of muses as passive sitters and aims to reframe the muse as an "empowered agent of art history".  
Peter Beard
The American artist, photographer, diarist and writer, Peter Beard had by all accounts an instant connection with Francis Bacon when they met in the 1960s. Despite working on different sides of the world, the pair shared deeply similar personal and creative passions.
Over 200 of Beard's photographs were found in Bacon's studio when he died. Bacon painted nine major portraits of Beard and myriad others inspired by his striking facial structure. 
Isabel Rawsthorne
Isabel Rawsthorne, an artist and set designer, was one of Bacon's closest female friends and the subject of a number of his paintings. Rawsthorne's unconventional beauty seems to have captured Bacon's imagination and, along with Henrietta Moraes, she became one of his favourite models.
Despite biographies to the contrary, Rawsthorne was more than a muse or sitter, as argued in Out of the Cage: The Art of Isabel Rawsthorne by Carol Jacobi, which re-examines the pre and post-war art history of which Rawsthorne was a part and aims to re-consider her role as an impressive artist.  
George Dyer
Bacon's relationship with George Dyer, whom he met in late 1963, was stormy and ultimately proved tragic. Bacon painted portraits of Dyer obsessively, both during his life and after Dyer's death. Triptych May—June 1973 confronts the moment of Dyer's death.
Photography
The upcoming 'Muse' exhibition will include a portrait of George Dyer by photographer, and friend of Bacon, John Deakin. From around 1960 until the end of the decade, Deakin produced several series of Bacon's friends and lovers, such as Peter Lacy, George Dyer, Isabel Rawsthorne, Henrietta Moraes and Lucian Freud.
Fed into the relentless maelstrom of Bacon's studio, these photographs developed into one of his most important, consistent and fruitful sources of inspiration. They facilitated in Bacon's oeuvre a stronger orientation towards portraiture, and many likenesses, such as Study for Head of George Dyer, 1967, and some of his reclining female nudes and seated male figures, such as Henrietta Moraes, 1966 and Study for Portrait, 1977, are directly based on Deakin's photographs. 
Excerpt: Harrison, 2005, p.163.
Find out more about Francis Bacon's influences on our website here.