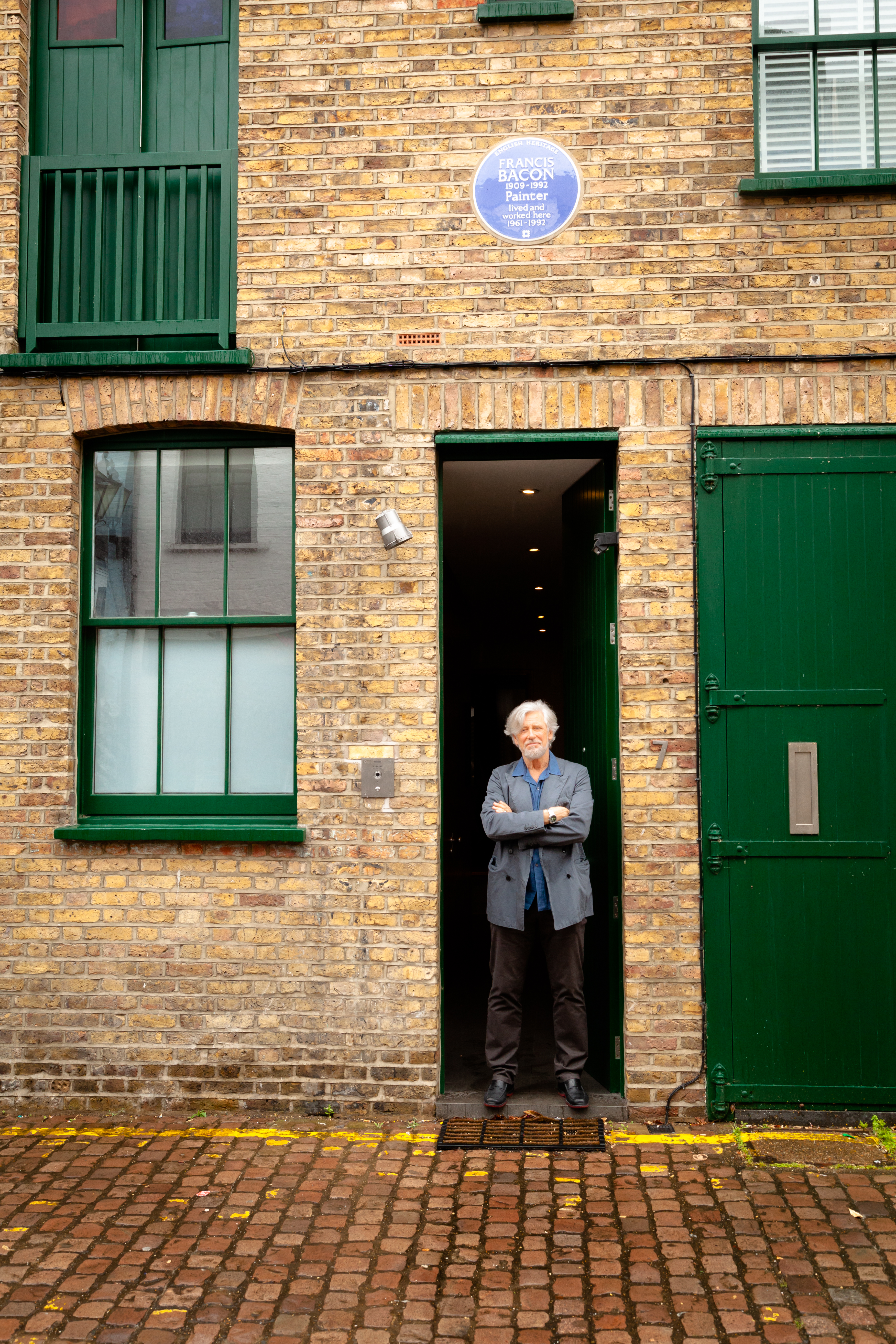 "This is a vision of Francis Bacon before he put on the mask of the artist." – Adam Clayton 
In a new documentary entitled Francis Bacon: The Outsider, U2 bassist Adam Clayton retraces a trip that Francis Bacon took to Ireland in 1929.
The 1920s is significant in Bacon's biography as a time of change and transience. In 1926, at 16, he left the family home in Ireland and moved to London. After a formative cultural trip to Berlin, Bacon lived in Paris, and seems to have considered becoming an artist only after attending an exhibition of drawings by Picasso at the Galerie Paul Rosenberg in the summer of 1927. The drawings were varied in period and content, but Picasso's imaginative mastery of line struck a deep chord. Bacon began making drawings and watercolours himself, apparently without formal guidance. By August 1930, he had set himself up in a studio at 17 Queensberry Mews West, South Kensington, working as an interior decorator and furniture designer.
As explained in the documentary, the general accepted narrative is that Bacon left Ireland, never to return. This film challenges that perception.
Some of the documentary is set within 7 Reece Mews, where Clayton and art historian Margarita Cappock – author of Francis Bacon's Studio – discuss the diary of Eric Allden, Bacon's first patron. The two quote from Francesca Pipe's essay on the diaries from Inside Francis Bacon, published by The Francis Bacon Estate. An excerpt from that essay reads: 
"As a diary keeper of fastidious care Allden gives a comprehensive account of his own existence and in doing so also fortuitously captures a vivid image of the young man who would eventually become one of the most important artists of the 20th century."
Pipe introduces her essay in a short video which can be found on the YouTube channel for The Francis Bacon Estate.
The documentary airs in Ireland this Thursday 15th December on RTÉ 1 and RTÉ Player at 10:15 pm. It will also be available on the RTÉ player for a few weeks after the broadcast. More information can be found here.