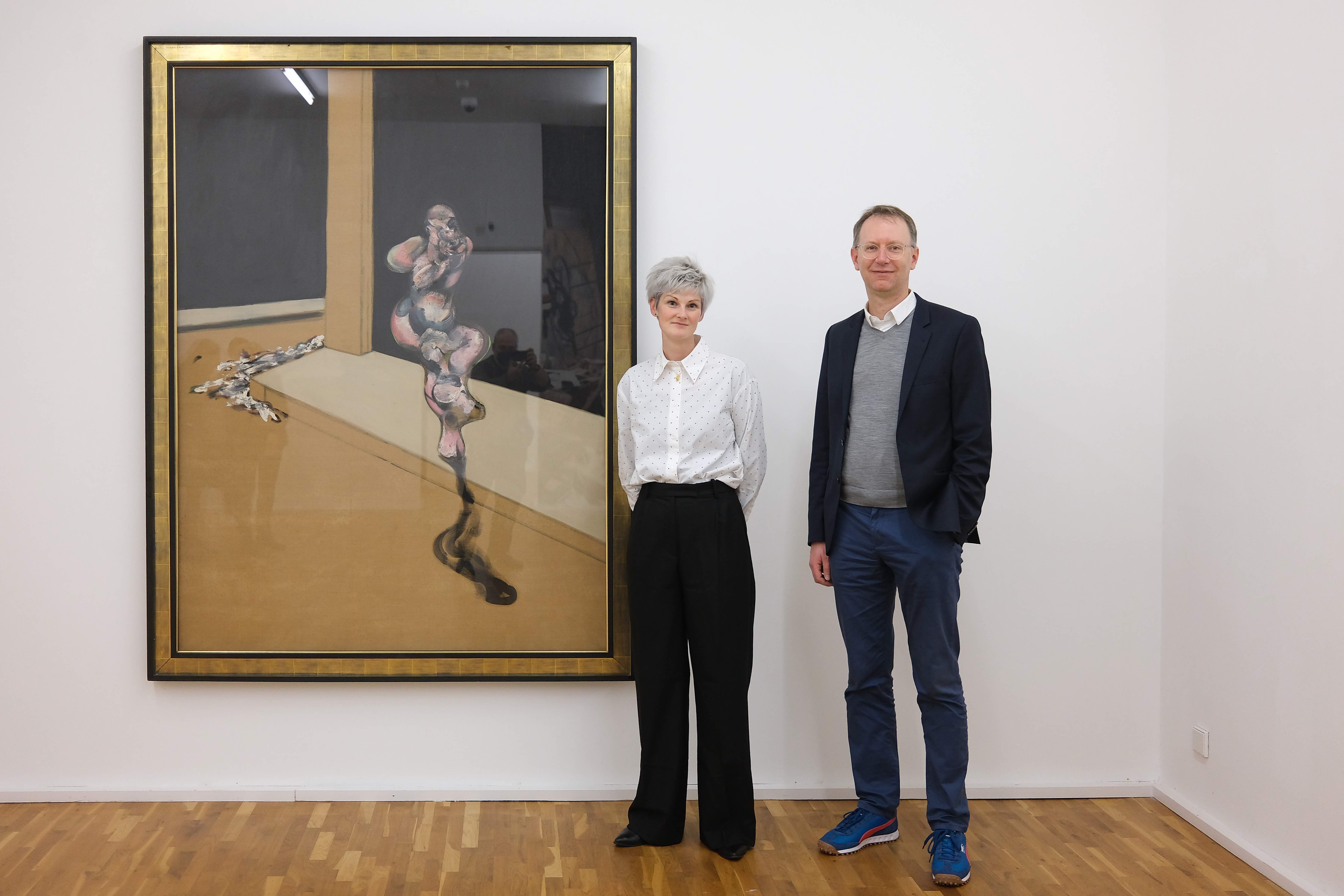 The Museum of Contemporary Art in Siegen has recently acquired the Francis Bacon painting Turning Figure, 1963, marking the opening of a new exhibition; Francis Bacon: In the Mirror of Photography.
The exhibition (open 21.10.22 – 5.3.23) is being developed jointly by Christian Spies, curator of the Lambrecht-Schadeberg Collection, and Bacon specialist Dr. Katharina Günther.
With seven works by Bacon now in the Lambrecht-Schadeberg Collection, as well as photography of Bacon's Reece Mews studio by Perry Ogden, the exhibition offers an insight into Bacon's oeuvre – in particular, the pictorial sources that were incorporated into his paintings.
Ms Günther is an expert on modern and contemporary art and photography with a focus on figurative British post-war painting. As a researcher for The Estate of Francis Bacon, she has prepared new analyses, based on the contents of his last studio at 7 Reece Mews in London, which has been described as a "colourful, ankle-deep mess of battered books, paint-smeared photographs, and newspaper fragments-open surprising perspectives on the genesis of his works."
Turning Figure, 1963 is an example from 369 paintings by Bacon that could be linked to pictorial references. This is corroborated by art historian Martin Harrison, author of the Francis Bacon Catalogue Raisonné who writes of Turning Figure, 1963:
"The detritus at the street corner foreshadows the newspapers that Bacon introduced into his paintings from 1969 onwards."
Excerpt: Martin Harrison, Francis Bacon: Catalogue Raisonné (London: The Estate of Francis Bacon Publishing, 2016 p. 906).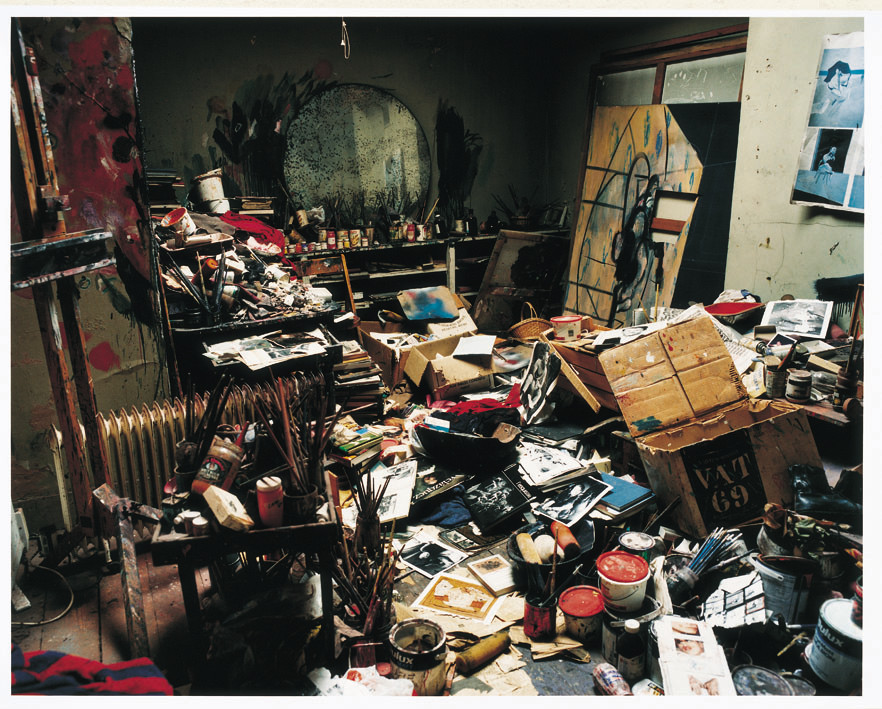 In a lecture prepared and delivered by Ms Günther, the painting serves as a starting point for describing and interpreting patterns and methods in artistic preparatory work and in the adoption of photographic material, but also for locating the limits of Bacon's interest in the photographic template, as well as its usefulness for his work.
Read more about the exhibition here.