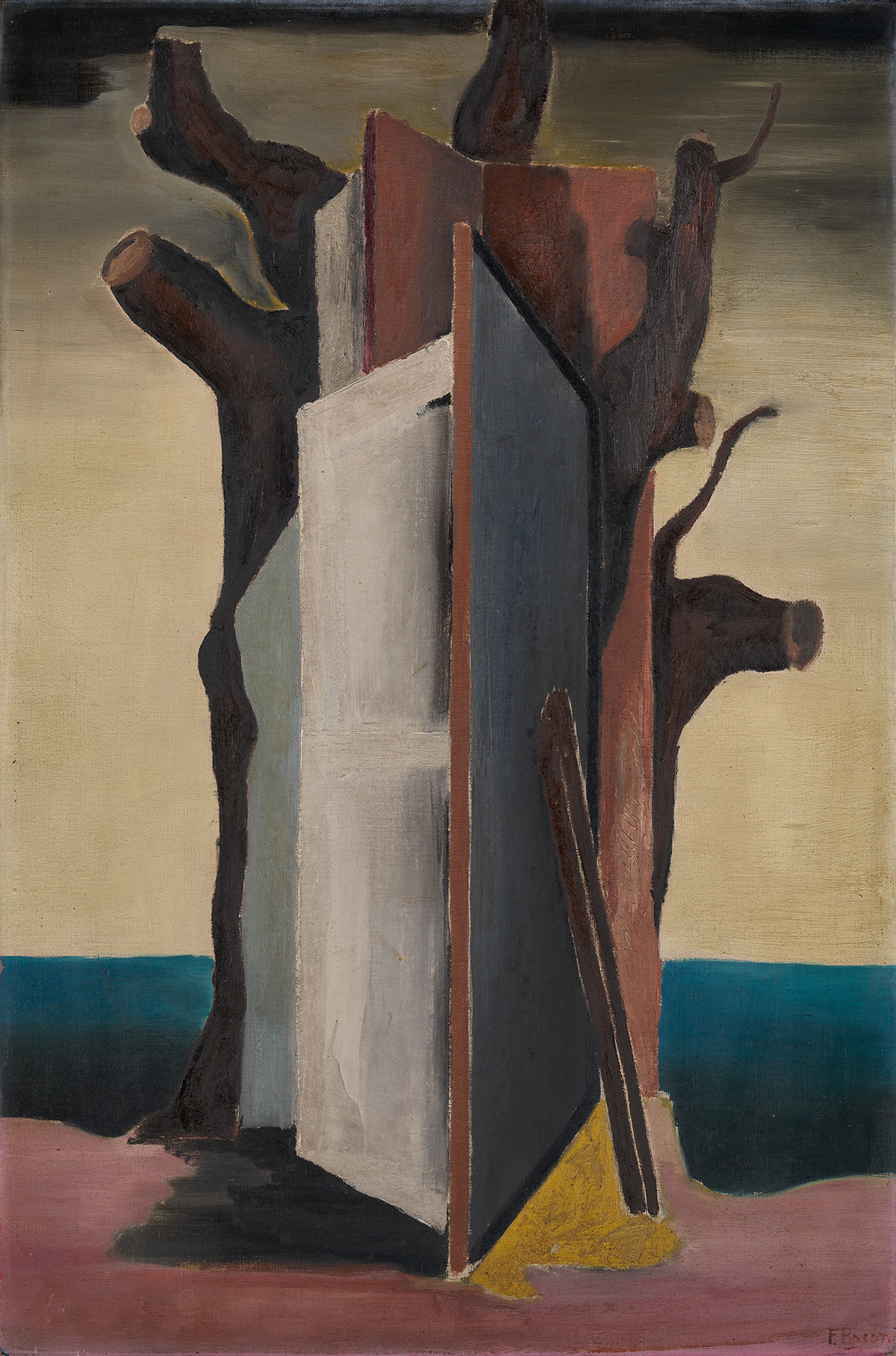 Roy de Maistre CBE was an Australian artist of international fame. He is renowned for his early experimentation with "colour-music" and has been recognised as the first Australian artist to use pure abstraction. He has been described as Francis Bacon's 'most important contact in the 1930s'.
In 1923 a scholarship from the Sydney Society of Artists allowed de Maistre to travel to London, Paris and St. Jean de Luz, where he absorbed European Modernism. He divided the following years between Australia and Europe, supporting himself as a teacher and interior designer until settling in London in April 1930.
Characterised as 'a melancholy man of great charm', with a caring streak in his personality that expressed itself by 'making young and talented men take themselves seriously', De Maistre was to have a greatly beneficial effect on a 21-year-old Bacon. However, not much is known about the relationship from either side.
Bacon and De Maistre most likely met in London in 1930 but may have already crossed paths in Paris a year prior; their shared adoration for French art and culture remained an important factor in their friendship. Throughout Bacon's transition from interior design to oil painting, De Maistre's technical advice was key. Bacon's first surviving work in this medium, 'Painting', is dated c.1930, the year they met.
As an older influence he broadened Bacon's art historical horizon with an introduction to the French surrealist magazine Minotaure, and the seminal book Piero della Francesca by Roberto Longhi. Following this De Maistre painted Three Heads (after Piero della Francesca), 1933, and Bacon probably lifted the dog for Figures in a Garden in 1936.
Within Bacon's painting The Crucifixion, 1933, De Maistre's influence can be felt through a colour scheme that is thought to reflect his early colour experiments. His works Figure by Bath, c.1937, and Composition with a bath, c.1934, may have also been a source of inspiration for the biomorphs in Bacon's Three Studies for Figures at the Base of a Crucifixion, 1944.
Read more about the influence of Roy de Maistre on Francis Bacon on our website.
To explore the full oeuvre of Francis Bacon, Francis Bacon: Catalogue Raisonné can be purchased through our distributer's website.