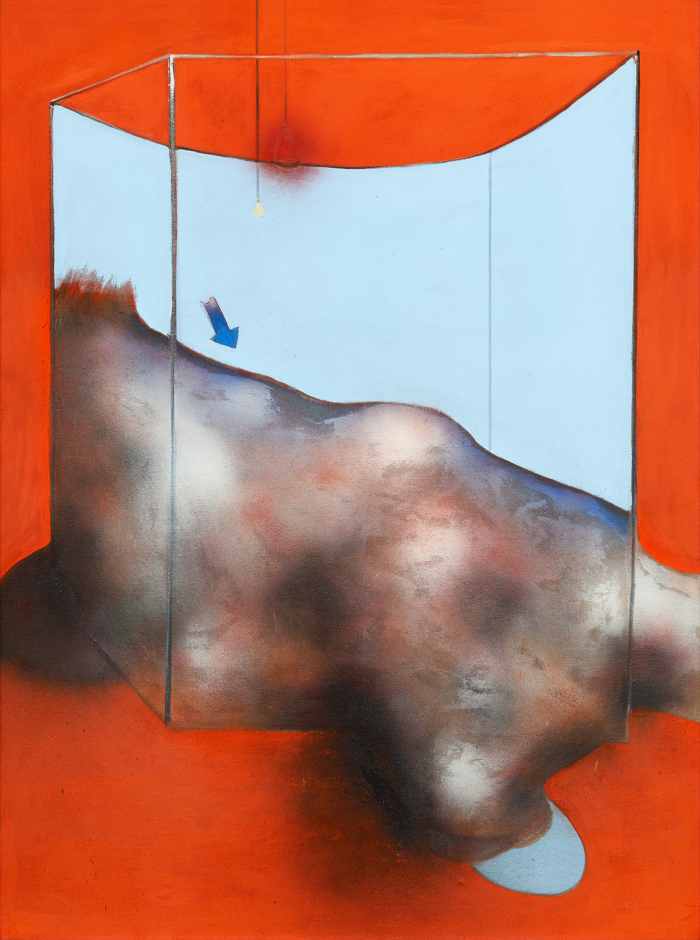 This month's Catalogue Raisonné Focus looks at a late Francis Bacon landscape painting that features no literal human subject. However, in the Francis Bacon: Catalogue Raisonné Martin Harrison, FSA, records that to him Sand Dune, 1983 does evoke some humanity:
'Like Degas's coastal studies of the early 1890's, some of Bacon's later landscape paintings are evocative of the contours of the human form. Among them the most anthropomorphic is Sand Dune, 1983. The absence of a human form is its most salient characteristic, yet it returns the viewer ineluctably to the human/bodily theme. Bacon used a French postcard (now in Dublin City Gallery The Hugh Lane) of sand dunes as a source for the grass.'
Sand Dune, 1983 has been included in solo and group exhibitions that have seen it travel around European and US cities — Paris, London, Stuttgart, Berlin, Basel, Washington, D.C., New York, Porto, Vienna, Milan, and Madrid. Read about this painting's exhibition history and a selected bibliography here.
Since his Van Gogh works of 1957, Francis Bacon had largely avoided the challenge of landscape. Paintings such as Landscape, 1978, and A Piece of Waste Land, 1982, were deliberately enigmatic, being isolated segments of landscape without scale.
In his seventies when he painted Sand Dune, 1983, Bacon's work continued to evolve. During the 1980s, he simplified his pictorial language, paring it down to essentials. Read more about this period on our biography.
If you'd like to find out about ordering a copy of the Francis Bacon: Catalogue Raisonné please visit Heni Publishing's website. You can also browse some of our previous Catalogue Raisonné Focus articles here.
Excerpts and word ref: Martin Harrison, FSA. Sand Dune, 1983, Francis Bacon: Catalogue Raisonné, 2016, Volume IV, pages 1270–1271. And The Estate of Francis Bacon website biography.