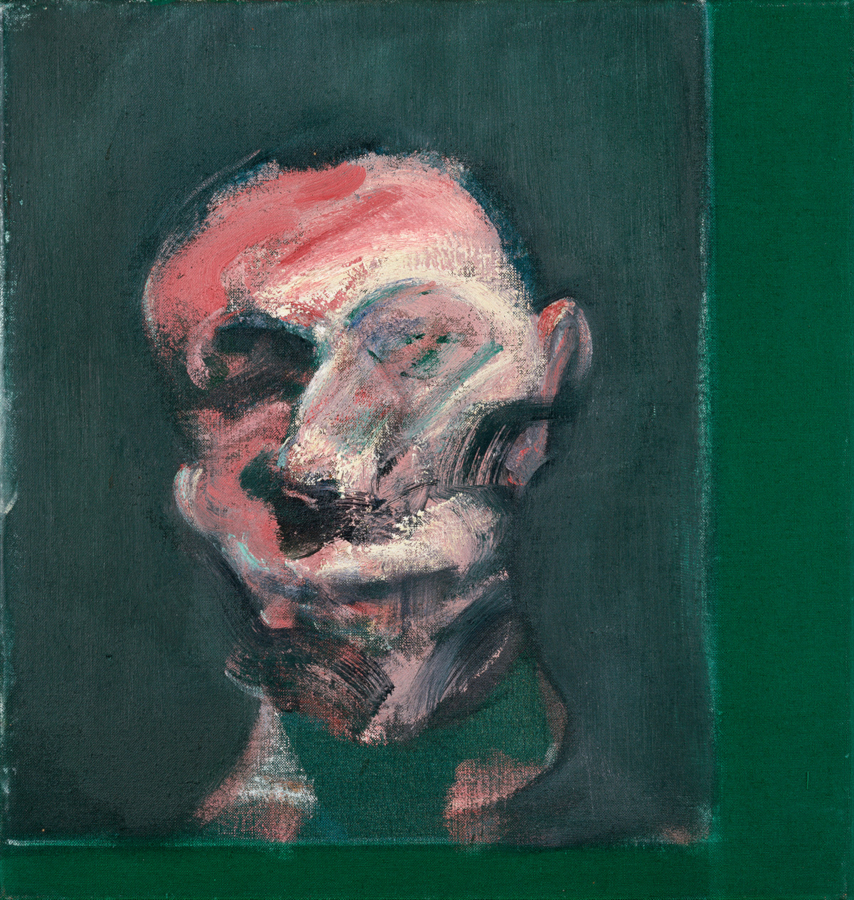 For this month's Catalogue Raisonné Focus we are diving into volume III and the late 1950s in order to take a closer look at the portrait bust, Head of a Man, 1959.
Originally cut down from a larger canvas, mainly at the bottom, it was painted during Bacon's sojourn in St Ives. Lucian Freud stated that it was painted from life, with Bacon capturing Ron Belton. In the Francis Bacon: Catalogue Raisonné Martin Harrison, FSA, writes of the potential influence of sculptor Auguste Rodin on the piece:
'In evolving the more individuated portraits of the late 1950s, Bacon may once again have been looking at Rodin. Both the energy of Bacon's brushstrokes and expressive handling of the materials in Head of a Man parallel Rodin's technique in the early Man with Broken Nose and the later Iris: Large Head, a cast of which was in the Victoria & Albert Museum collection, and which Bacon knew well.'
Head of a Man, 1959 has exhibited at: Marlborough Fine Art Ltd, Tate Gallery, and Arthur Tooth & Sons (all London), Solomon R. Guggenheim Museum (New York), Galeries nationales du Grand Palais (Paris), Scottish National Gallery, (Edinburgh), Hamburger Kunsthalle, Ashmolean Museum (Oxford), and Tate St Ives. Read the painting's exhibition history and a selected bibliography here.
If you'd like to find out about ordering a copy of the Francis Bacon: Catalogue Raisonné please visit Heni Publishing's website.
Excerpt and word ref: Martin Harrison, FSA. Head of a Man, 1959, Francis Bacon: Catalogue Raisonné, 2016, Volume III, pages 580–581, and The Estate of Francis Bacon website.