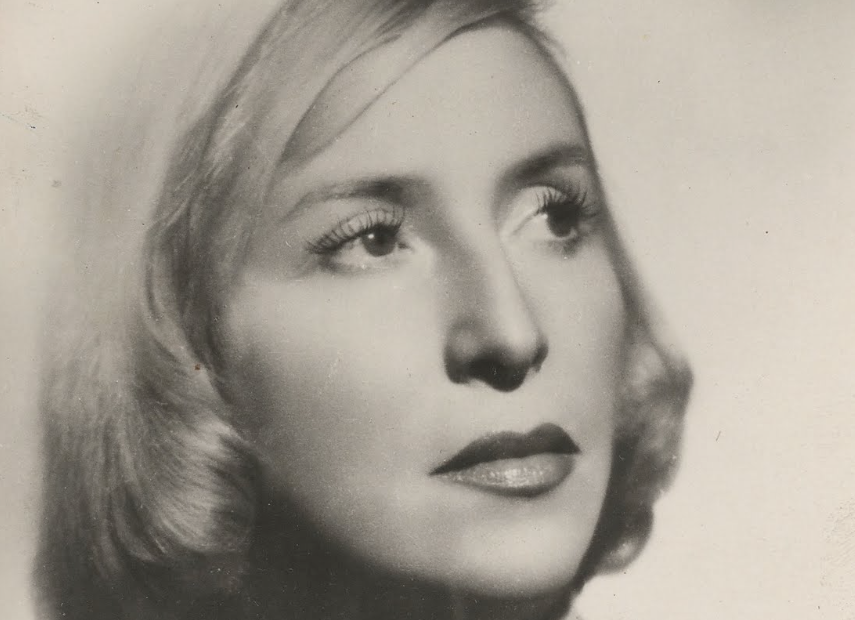 Suzanne Louise Marie Marion, better known under her stage name Suzy Solidor, was born in Saint-Malo, Brittany, on 18 December 1900.[1] The flamboyant lesbian socialite, chanteuse, occasional actor, and author came to prominence as the owner of a number of infamous Parisian nightclubs and as the obsessive collector of her own portrait. Born the illegitimate daughter of a charwoman, Solidor believed that her real father was a descendent of a famous French pirate, and sailor songs became a key feature of her musical repertoire. References to the sea also feature in many of her portraits, and her stage name is inspired by the fortress tower 'Tour Solidor', a landmark in her native town. [2]
During WWI, Solidor worked as a mechanic and driver in the ambulance corps.[3] After the war, she settled in Paris where, for a decade, she lived under the patronage of the wealthy socialite Yvonne de Bremond d'Ars.[4] In 1932 she opened her first nightclub, 'La Vie Parisienne', in the first gay quarter of Paris, on the borders of the 1st arrondissement.[5] The venue attracted a clientele that was both homo- and heterosexual, consisting of the glitterati of the entertainment, artistic, aristocratic, political and financial worlds of the time.[6] The club was famous for its liberal atmosphere as well as Solidor's qualities as an entertainer and host. 'La Vie Parisienne' had been highly popular with German soldiers during WWII, and after the war, Solidor stood trial for alleged Nazi collaboration.[7] In 1960 she left Paris to settle permanently in Haut-sur-Cagnes, Provence, where she ran a restaurant and club.[8] Solidor died there on 30 March 1983.[9]
Solidor aspired to become 'the most painted woman in the world' and voraciously commissioned portraits of herself to display in her nightclub.[10] She posed for over 250 pictures executed by artists including Man Ray, Jacques-Henri Lartigue, Francis Picabia, Jean Cocteau, Kees van Dongen, Tamara de Lempicka, Yves Brayer and Hermann Gross.[11] Forty paintings from her collection are today held by the Château-Musée Grimaldi at Haut-de-Cagnes.[12] Bacon's cousin, Diana Watson, had introduced him to Solidor, and after she saw his exhibition at Galerie Rive Droite, Paris, in 1957, it was a foregone conclusion that Bacon's turn as portraitist was next.[13] The mutually beneficial encounter - the commission helped Bacon to pay back a gambling debt - soon resulted in the small portrait painting Mlle Suzy Solidor, 1957.[14] According to the 1964 catalogue raisonné, and consistent with Bacon's distaste of portrait sittings, the painting was presumably done 'from memory'.[15] For its colour palette and the bust-like quality of the head it recalls Portrait of Lisa, depicting Lisa Sainsbury, which Bacon had executed earlier in the same year. Despite the fact that Solidor disliked the painting, which she regarded as 'unflattering', she kept the canvas in her private collection in Hautes-de-Cagnes for thirteen years.[16] She eventually sold Mlle Suzy Solidor in 1970 and Bacon's friend Nadine Haim reported that the painter bought it back in 1974 and destroyed it.[17] Its whereabouts today are unknown.[18]
---