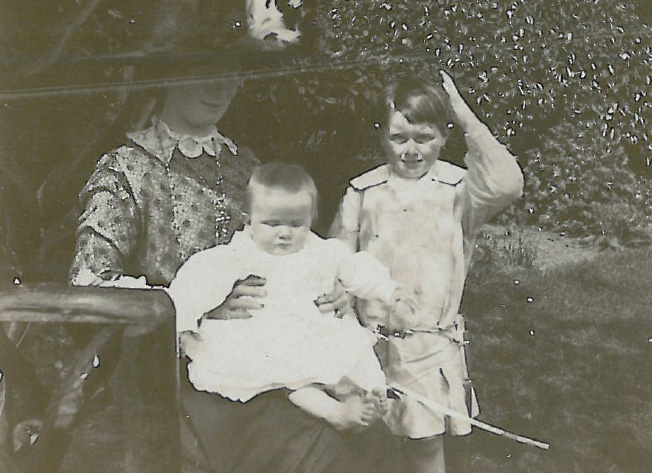 Despite Francis Bacon's physical weakness as a child he survived all but one of his siblings. The eldest son, Harley, was born in Dublin in 1904. He had a dramatic row with his father after falling for the daughter of a hotel owner on the island of Anglesey. Eddy Bacon ruled out the match on grounds of class and arranged a job for Harley in South Africa. After a time he moved to Northern Rhodesia where he joined the police force. He died unexpectedly after contracting lockjaw on the Zambezi river.
The youngest son, Edward, also suffered chest trouble (most likely tuberculosis) but was less resilient than Francis. He attended the Dean Close School in Cheltenham and died while still an adolescent in 1927. Bacon recalled that his death was the only occasion on which he observed his father visibly moved.
Bacon's sister Winifred (1921-1981) was the youngest of the family but Bacon seems to have viewed her more with pity than affection. Like Harley, she went out to Rhodesia and, according to the artist, became involved with a man who was sent to prison, possibly for fraud. On his release he disappeared but she subsequently learned that he was already married. Her misfortunes continued when she contracted Multiple Sclerosis (MS). After she returned to London, Bacon conscientiously took care of her medical expenses and paid regular visits until her death in 1981.
Bacon's sister Ianthe Knott (1919-2009) became much the favourite of his siblings. Like her sister she moved to Rhodesia but subsequently married a South African farmer and raised a family on a large farm next to the Limpopo, not far from Zimbabwe's border with South Africa. She moved to the Transvaal after her husband's death where she continued to live until her death on 18 April 2009.