Reinhard Hassert and Eddy Batache
The art historians Eddy Batache (b. 1939) and Reinhard Hassert (b. 1941) were two of Bacon's closest friends in Paris. Originally from Lebanon, from 1960 Batache studied at the Sorbonne University in Paris.[1] In 1962, he met Reinhard Hassert, who had just escaped from East Germany.[2] While they continued spending time in Paris, the couple moved to Sydney in 1964, where they became prominent figures in the local art world.[3] Batache, an expert in Surrealism, was a lecturer in French and Fine Arts at the University of Sydney from 1965 to 1973, and Hassert was a private art dealer and manager of commercial galleries such as the Holdsworth Gallery.[4] When Batache spent time in Paris to research the Surrealist writer René Crevel in 1973, he realized that his roots were in Europe and the two men decided to return to the French capital.[5] A year later, they settled at Place du Marché-Sainte-Catherine, Le Marais.[6]
Bacon, a passionate Francophile, visited Paris frequently throughout his life and, from 1975, owned a flat just a stone's throw away from Hassert and Batache, at 14 rue de Birague. The same year, Batache encountered Bacon by accident, en route to seeing their mutual friend, the painter Vladimir Velickovic, who also lived in the neighbourhood.[7] A dinner the following evening together with Hassert marked the beginning of a friendship which lasted until Bacon's death in 1992.[8] 'Francis enjoyed discussing anything and everything with us: literature, painting, facts and even politics', but also his most intimate thoughts and feelings, Batache and Hassert recalled.[9] They talked about art extensively, with their conversations covering topics ranging from Surrealism to his fellow painters' latest achievements.[10] Together, the three men enjoyed visiting the Paris museums and galleries just as much as strolling through its gardens and parks.[11] Batache noticed how keenly Bacon absorbed his environment, remarking that 'he would never tire of observing men at work or in cafes, whether caught unawares or conscious of his scrutinising gaze'.[12]
They travelled in France, Germany, Italy and Holland to see art, for example, Matthias Grünewald's Isenheim altarpiece in Colmar, in 1978, to enjoy good food and wine, and visit friends such as the Irish artists Anne Madden and Louis le Brocquy in the South of France.[13] A journey to Chantilly in 1978 had direct consequences for Bacon's Male Nude before Mirror, 1990: the railing in the painting derived from a photograph Batache had taken of Bacon at the Chantilly racecourse.[14]
Batache occasionally helped Bacon with French translations, for example, in his exchange of letters with the French philosopher Michel Leiris.[15] In return, Bacon allowed Batache to use engravings based on his paintings to illustrate his publications La Mysticité Charnelle de René Crevel and Requiem pour la fin des temps.[16] Batache wrote several texts on Bacon, including a preface to a catalogue of engravings executed after Bacon's paintings.[17] Bacon cherished especially Hassert's opinion on his finished paintings, but the couple was never allowed to watch him work.[18] A notable exception was their witnessing the completion of Jet of Water in 1979. Bacon had expressed that 'there's something missing' in the almost finished painting, and to the great astonishment of his friends, suddenly, in a forceful gesture, he threw a lump of paint onto the canvas.[19] After that, Batache remembered, 'in a few minutes the work was transformed and completed'.[20]
For Bacon, whose own love relationships were often turbulent and determined by sado-masochistic power dynamics, his friends' equitable and loving relationship was as difficult to grasp as it was fascinating to him.[21] When he painted their portrait, he tried to trap it in paint. 'What interested him most was the couple we formed. The diptych he envisaged creating had to be the image of a relationship and not the mere juxtaposition of two faces,' Batache said.[22] Study of Reinhard Hassert; Study of Eddy Batache was completed in Paris in 1979.[23]
By their own account, Hassert and Batache were not spared from Bacon's infamous bouts of rage and nastiness, but a humble note of apology they received after the painter had once again gone too far, encapsulated his true feelings: 'I am a very lonely person, and I need your friendship'.[24]
---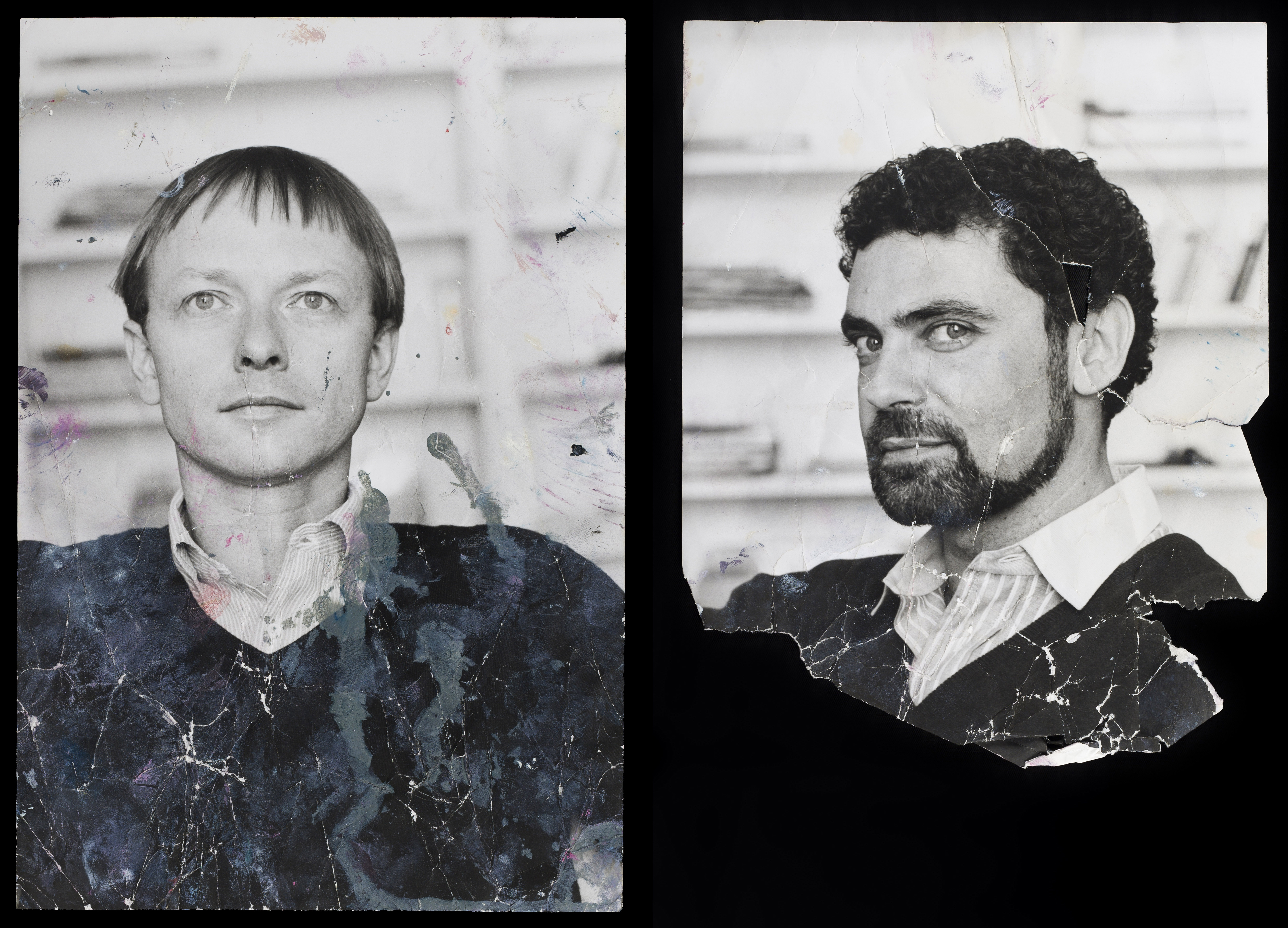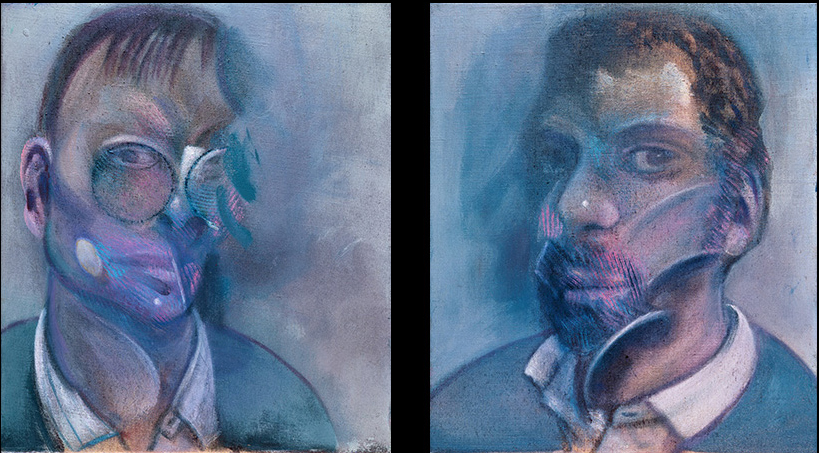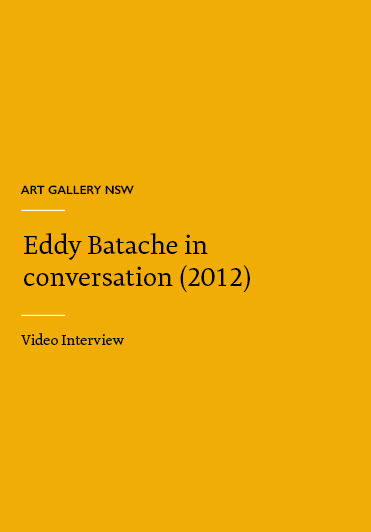 See Eddy Batache in conversation with Anthony Bond. Video recorded at the Art Gallery NSW, Sydney, in connection with the exhibition Francis Bacon: 5 Decades, 2012, Art Gallery of New South Wales, Sydney, 21 November, 2012