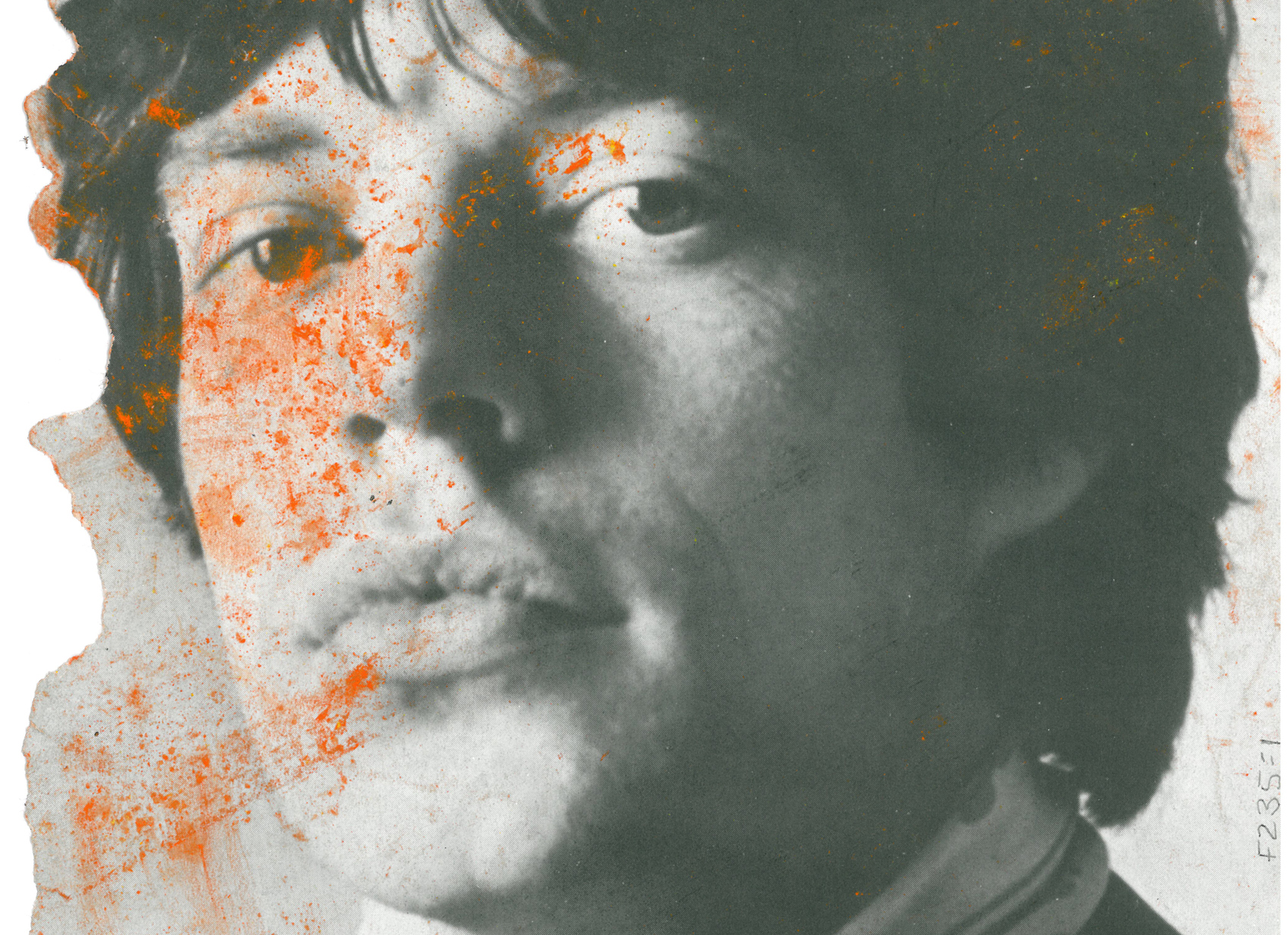 Sir Michael 'Mick' Philip Jagger is best known as the lead singer of the Rolling Stones – famous for songs such as (I Can't Get No) Satisfaction, Paint it Black and Angie. For his charisma and flamboyance, his energetic, sexually charged live performances, and his dissolute and nonconformist lifestyle, Jagger is widely regarded as the quintessential 'rock star'. According to the Stones' drummer, Charlie Watts, '[…] he's a natural entertainer. He's the best front man in the world and that's saying something'.[1]
Jagger was born into a middle-class family in Dartford, near London, on 26 July 1943. From 1961 he briefly studied at The London School of Economics but soon fully focussed on singing. In 1962 the 'Rollin' Stones' were formed around the original band members Brian Jones, Mick Jagger, Keith Richards, Bill Wyman and Charlie Watts, and started touring the UK the same year. Putting their own twist on American Blues, Funk and Rock and Roll music, they quickly rose to international fame, with tours in the US, Australia and New Zealand in 1964 and 1965, and their first international number one hit (I Can't Get No) Satisfaction in 1965. Since then, the Rolling Stones have remained consistently popular and successful. In 1989 they were inducted in the Rock and Roll Hall of Fame. After several changes in the band, as of 2019, they are still producing new albums and touring the world.[2]
Jagger has also made a career as a solo artist, is a film producer and occasional actor. In 1970 he played the Australian outlaw Ned Kelly in a film of the same name. Among his philanthropic efforts is a donation for a music and arts centre at his old school, Dartford Grammar School. In 2003 Jagger was knighted for services to music. Married and divorced once, Jagger has eight children from several relationships.[3]
His androgynous beauty and status as a counter-culture icon and sex symbol have made Jagger an attractive subject for many artists including Cecil Beaton and Andy Warhol.[4] Beaton said admiringly, 'I was fascinated with the thin concave lines of his body, legs and arms. The mouth is almost too large; he is beautiful and ugly, feminine and masculine: a rare phenomenon.'[5] One of his most famous portraits – albeit an unconventional one – is Richard Hamilton's Swingeing London 67 (f), 1968-9. The painting, which is based on a news photograph, shows Jagger handcuffed to the art dealer Robert Fraser in a car after their appearance in court on drug charges.
Bacon rarely took commissions. Among the illustrious group of exceptions were the lesbian socialite Suzy Solidor, Giovanni 'Gianni' Agnelli, head of FIAT, Jean-Pierre Moueix, wine merchant and owner of Château Petrus, and the financial entrepreneur Gilbert de Botton.[6] It may have been Jagger himself who approached the artist,[7] or, as Bacon stated, 'someone [else] had asked me to do the portrait'[8] – if so, it was likely their mutual friend, the photographer Peter Beard. Bacon accepted and, in 1982, painted Three Studies for a Portrait (Mick Jagger). For its seriality, the triptych has been compared to Warhol's depictions of Jagger,[9] but Bacon, who had used this format since the 1940s, denied any connection.[10]
Bacon may have long been fascinated by Jagger,[11] but by his own account, he did not know him personally,[12] and had, at most, only ever met him very briefly.[13] He was 'not an aficionado of rock and roll music'[14]either and there is no evidence that Bacon ever saw Jagger on stage. For the painting, he relied solely on photographic material. Many books on the Rolling Stones and Jagger, such as The Rolling Stones: An Illustrated Record and Mick Jagger In His Own Words, were found in his studio.[15] In addition, the painter probably resorted to a number of contact sheets by Peter Beard, who had documented the Stones' 'Exile on Main Street' tour in 1972.[16]
Bacon preferred to paint the people close to him.[17] When painting friends and lovers such as Henrietta Moraes, George Dyer and Lucian Freud, he studied his subjects extensively outside the studio, and photographs were only useful to him to 'make me remember their features, to revise my memory of them'.[18]However, this did not apply to Jagger, and as Margarita Cappock explained, 'memory and familiarity, those qualities least susceptible to definition, were missing [in Three Studies for a Portrait (Mick Jagger)] and while it is difficult to measure an absence, it can be felt'.[19] Maybe as a result Three Studies for a Portrait (Mick Jagger) also appears tame in terms of distorting, twisting and 'Baconising' the sitter's likeness. 'The beauty of the rock singer's bone structure and the sensuality of his mouth are shown with love and care, while only maroon stripes over the eyes suggest the fury and the force of his performance,'[20] Andrew Sinclair remarked.
Yet, with a bright orange background and Jagger 'screaming' in the centre panel, Three Studies for a Portrait (Mick Jagger) includes a signature colour and motif of Bacon's, while at the same time referencing the sitter's legendary performances and emphasising his 'mythic lips'[21], thus aptly encapsulating both artists' spirit and essence.
---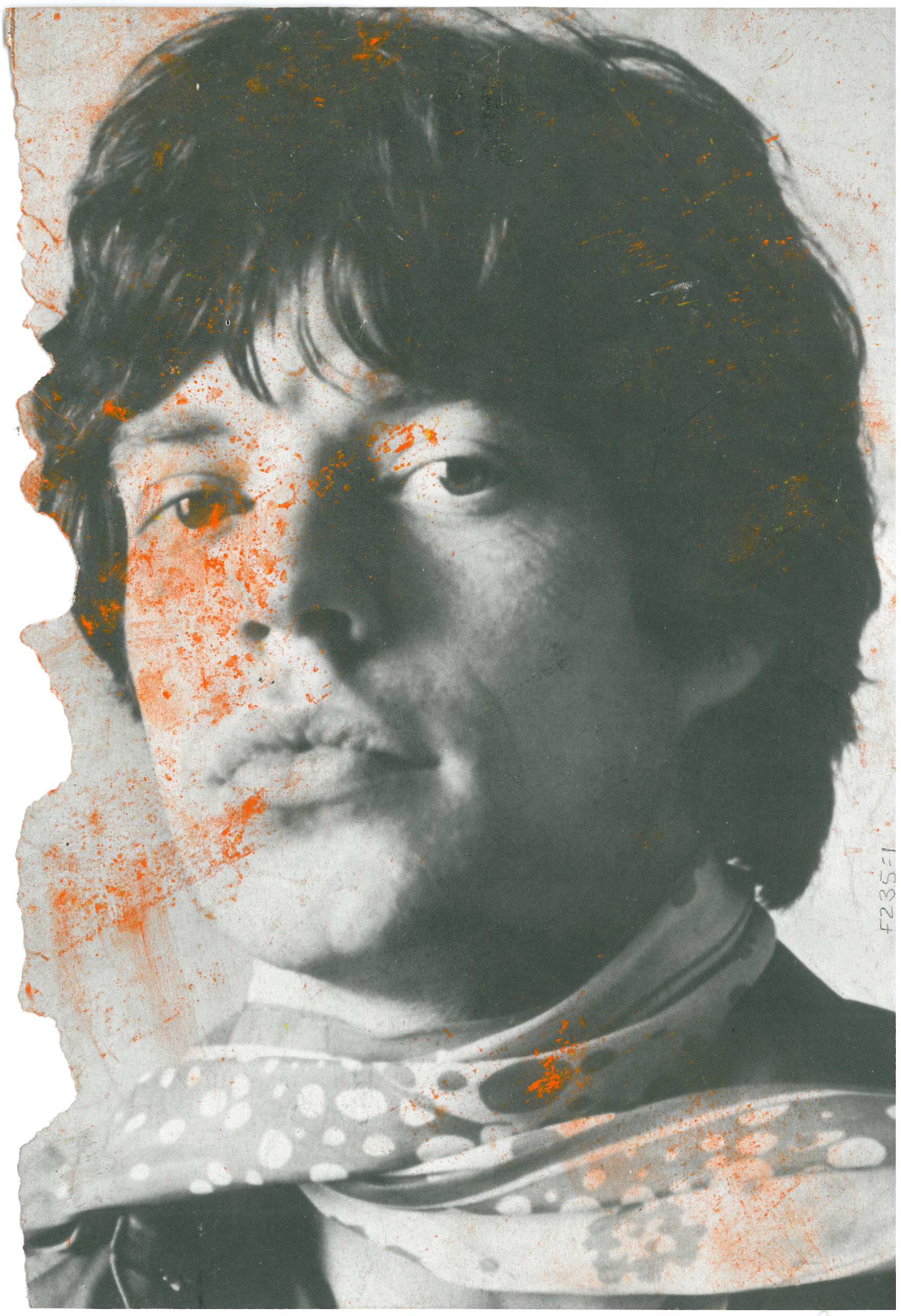 ________________________________
EXPLORE: