Recent Acquisitions, MoMA, New York (1948)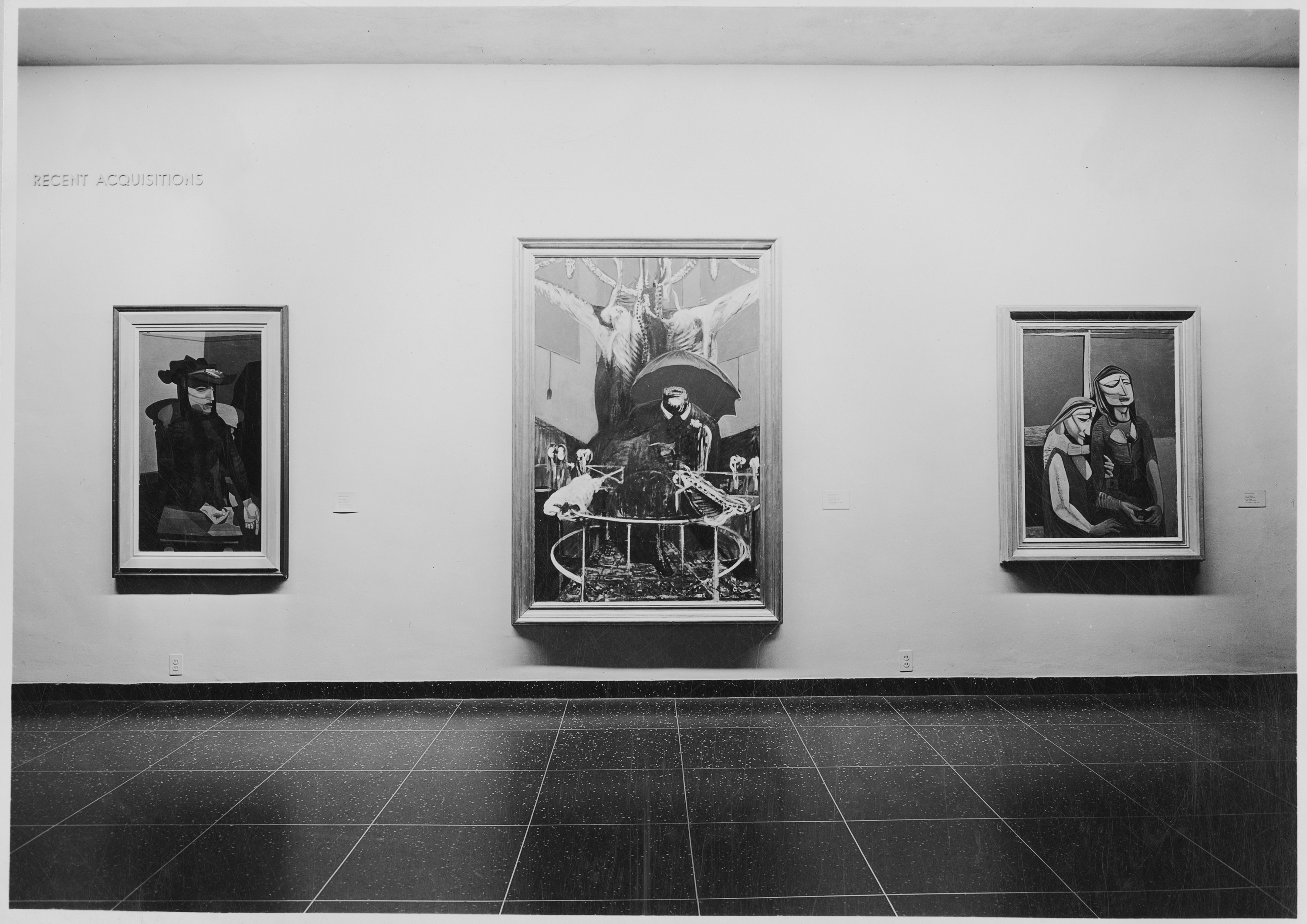 Museum of Modern Art, New York. 09 November 1948-31 January 1949
Extract taken from The Museum of Modern Art Press Release: 'Important Recent Acquisitions of Outstanding Painting and Sculpture'
---
A group of recent acquisitions, composed of works by Braque, Lachaise, Marini and a number of English artists, will be shown on the first floor of the Museum of Modern Art, 11 West 53 Street, from November 10 to January 23. 
[…]
Of special interest are the paintings by British artists which, with the British works already owned by the Museum (paintings by Graham Sutherland, Stanley Spencer, Wyndham Lewis, John Tunnard, Richard Eurich, Alfred Wallis; sculpture by Henry Moore, Ben Nicholson, Barbara Hepworth) make this the only group of its kind outside of London. Four of the younger men who emerged during the war years are included, Robert Colquhoun, Robert MacBryde, Francis Bacon and Lucian Freud, along with the older and better known Edward Burra. 
[…]
Francis Bacon, a collateral descendant of the Elizabethan philosopher, was born in 1910. He is a painter whose savage and obsessive intensity suggests comparison with certain of the young American expressionists. The Museum's painting is the first work by Bacon to be shown in America. It is one of only half a dozen post-war canvases which have escaped self-critical destruction by the artist's own hand.