Nude: From Modigliani to Currin (2016)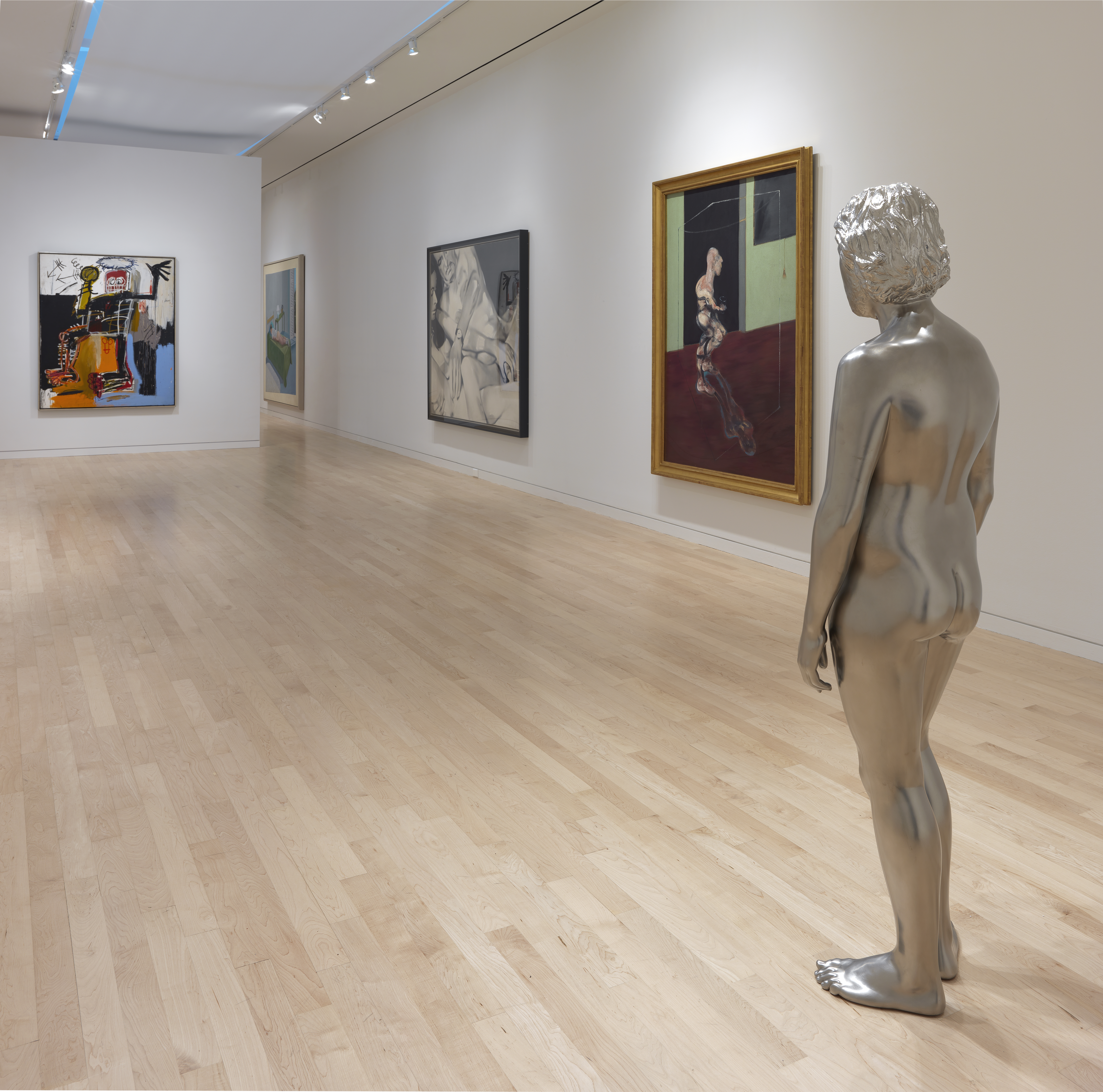 Gagosian Gallery, New York. 20 September 2016-19 November 2016
Essay by Michael Cary
Extract reproduced with the kind permission of Gagosian
---
FACT AND FICTION IN THE FLESH
'The nude is a form that seems endlessly variable, though it has not always been viewed as such. Governed by ideal proportions, aesthetic codes, and moral propriety through much of its history, the nude was ripe for reinvention by the mid-nineteenth century. As modern artists dispensed with the notion of painting as a window or mirror, they also liberated the nude from mythology and narrative, reveling in the visceral facts of the lived-in body to reflect their own times. Contemporary artists return to the nude because it can still shock: it can be overtly sexual or provocative; it can celebrate the figurative in an era of abstraction or minimalism; it can be political. This exhibition gives us the chance to sample roughly a century and a half's worth of strategies to address the nude through modernism's broken windows and cracked mirrors.
[…]
"There is no excellent beauty that hath not some strangeness in proportion," wrote Sir Francis Bacon, the twentieth-century painter's sixteenth-century ancestor and namesake.[1] Little did he know that Bacon the painter would invent some of the strangest nudes in history, almost by accident. Bacon couldn't draw and so would lunge and stab at his canvases, hoping an accumulation of marks would coalesce into a figure that would represent "all the pulsations of a person." "If anything ever does work in my case," he said, "it works from that moment when consciously I don't know what I'm doing."[2] Yet the results are extraordinary. A connection between his work and that of his friend Lucian Freud, who was praised for his draftsmanship, may not be apparent. But though their methods are opposite, the scrutiny of their subjects is similarly intense. Freud depicts in minute detail the finely observed appearance of the flesh. Bacon shows how the flesh (and often the viscera lying beneath) moves, smells, and feels. Freud's models sat for him for long hours, sometimes over the course of a year necessary for him to finish a portrait. Bacon painted quickly and alone, feeding off his own nervous energy. Freud said of Bacon that he "talked about packing a lot of things into one single brushstroke, which amused and excited me and I knew it was a million miles from anything I could ever do."[3] But it was by abandoning his careful draftsmanship and freeing up his brushstrokes under Bacon's influence that Freud became the painter of some of the finest nudes of the century.'
---
[1]Kenneth Clark, The Nude: A Study in Ideal Form (Princeton, NJ: Princeton University Press, 1956), p. 19.
[2]Sebastian Smee, The Art of Rivalry (New York: Random House, 2016), p. 31.