CHEERIO: 48 hours with Francis Bacon, Tristan Hoare (2022)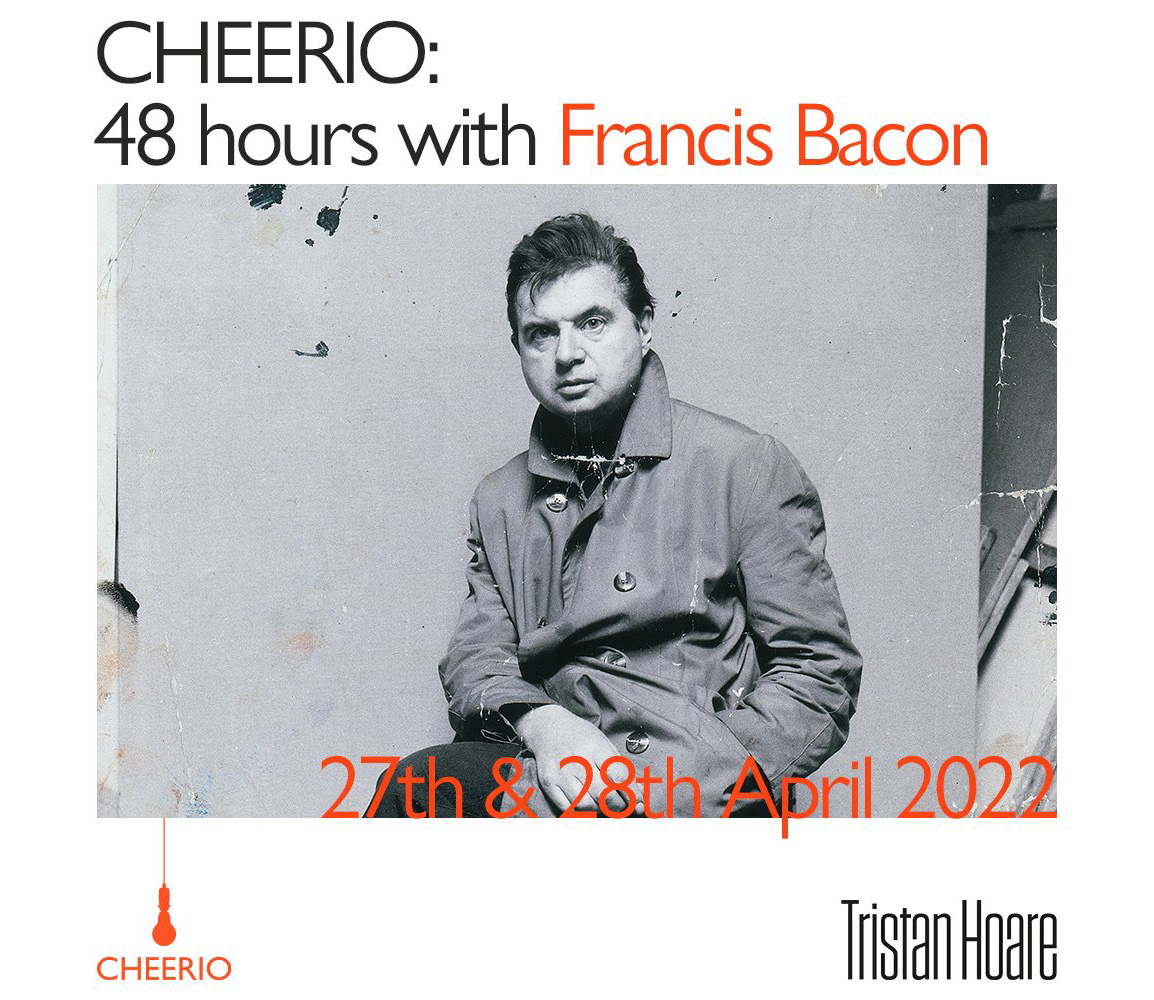 Tristan Hoare Gallery, London. 27 April 2022-28 April 2022
CHEERIO – a publisher and production company launched in association with The Estate of Francis Bacon – hosted the two-day event in collaboration with Tristan Hoare. The exhibition marked CHEERIO's launch and the publication of BIG SNAKE LITTLE SNAKE by DBC Pierre. CHEERIO's name is a nod to Bacon's favourite drinking toast, and the programme featured an eclectic mix of readings, exhibits and short films designed to intrigue, disturb and thrill.
Tristan Hoare invited Londoners to immerse themselves in the world of CHEERIO. The free, 48-hour long exhibition included works by Francis Bacon and that of writers, artists and filmmakers including Jeremy Deller, Bella Freud, DBC Pierre and James Birch, as well as a collection of prints of John Deakin photographs owned by Bacon – often paint-spattered, and a copy of Detritus (facsimiles of items from Bacon's studio).
All installation shots provided by and shown with kind permission of Tristan Hoare.