'The self-portraits from the end of his life are superb. […] The way in which it's always Rembrandt that you see, in an image which changes each time, it's really astonishing, magnificent.'[1]
Francis Bacon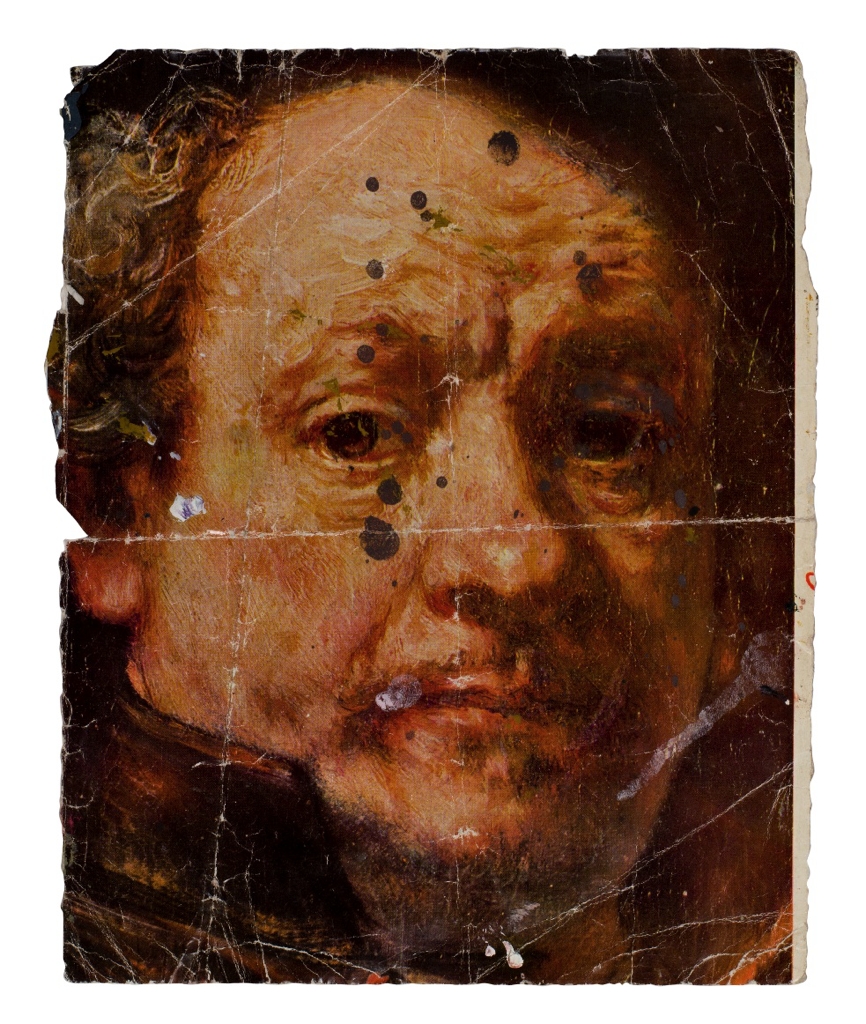 Rembrandt Harmenszoon van Rijn (15 July 1606 – 4 October 1669) is regarded as one of the greatest painters of all time, celebrated for his striking portraits, masterful compositions and skilful use of light as a stylistic means. Originally from Leiden, he was a successful portraitist of the wealthy Amsterdam bourgeoisie during the Dutch Golden Age. The 'Night Watch', 1642, showing an assembly of local militiamen, is among the best known and most acclaimed paintings in the history of art.
Rembrandt ran a busy workshop in Amsterdam's artists' quarter, but while he was well-renowned and in demand, the munificent painter regularly struggled for money. His personal life was traversed by tragedy. Three of Rembrandt's four children did not survive infancy and his wife Saskia died prematurely, at the age of thirty.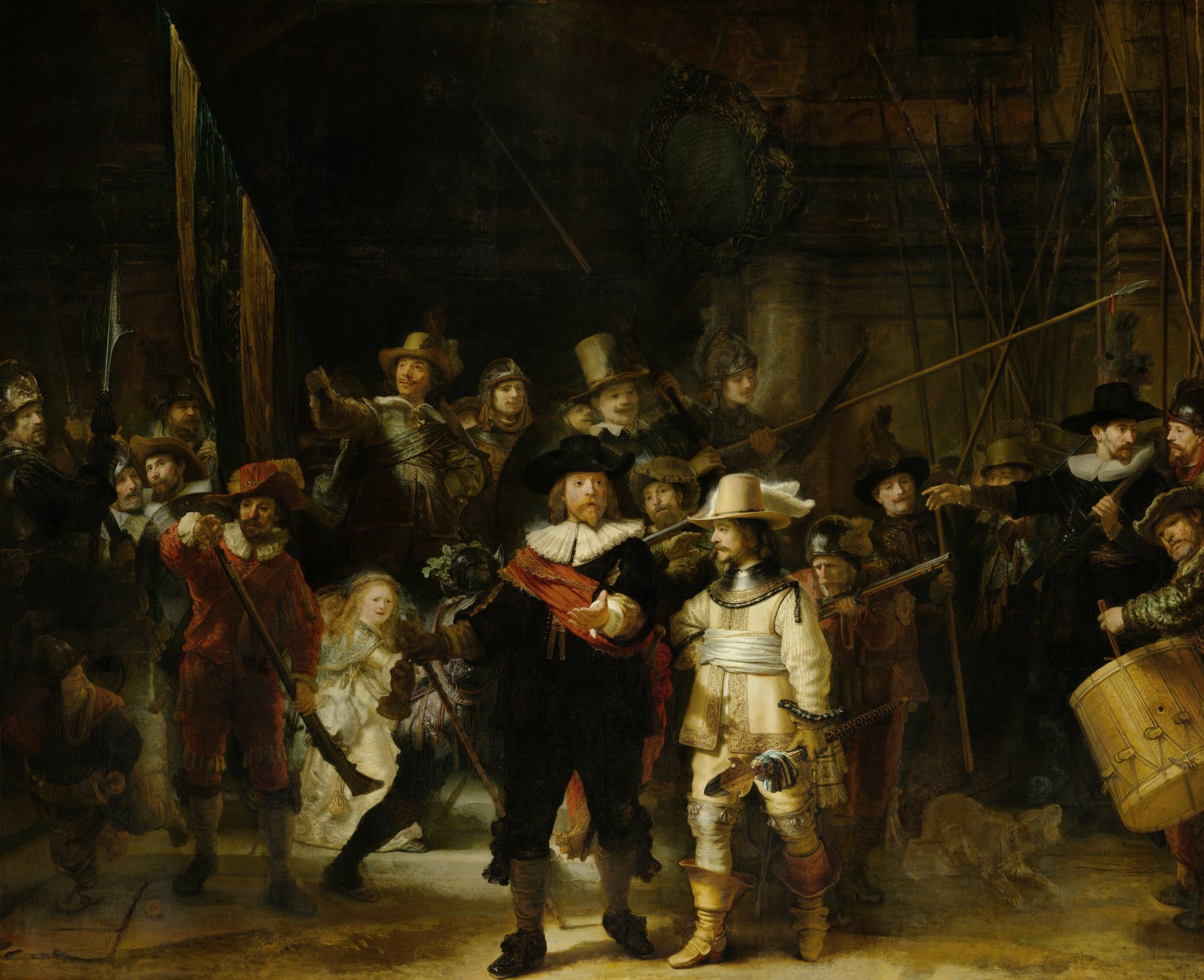 Bacon was reluctant to name contemporary influences on his art but gladly admitted the impact of Old Masters such as Velázquez, Michelangelo and Rembrandt. His admiration of the Dutch painter was consistent throughout his career but highly selective in its focus.[2] Bacon claimed to be indifferent to the 'Night Watch', as he was to most paintings which showed constellations of multiple figures, but emphasized his fascination with the late self-portraits, and single portraits such as Portrait of Margaretha de Geer, Wife of Jacob Trip, c.1661, which he knew well from his visits of The National Gallery.[3] For its prominent animal carcass, Rembrandt's Slaughtered Ox, 1655, has been related to works such as Painting 1946, although Bacon dismissed any connection and indeed never appropriated directly from Rembrandt in the manner seen in the 'screaming' Popes, which were painted after Velázquez's Portrait of Innocent X, c.1650, or his variations of Van Gogh's The Painter on the Road to Tarascon, 1888.[4]
Rembrandt's example fed into Bacon's art in a more subtle way. The Dutch master provided both inspiration and a concrete model for Bacon's own take on self-portraits.[5] 'I think that's probably what is so haunting about the small German book where they have put all the Rembrandt self-portraits together, from a young man to the very end of his life,' Bacon explained, 'and it's such a remarkable thing, turning page after page to see these things of the man, absolutely different from beginning to end.'[6] As Martin Harrison pointed out, with his own self-portraits, beginning with Self-Portrait, 1956, to his last, unfinished, painting 'Self-Portrait', 1991 – 92, Bacon embarked on a similar mission to trace his own changing appearance and the passage of time.[7]
Rembrandt's influence finds expression in Bacon's paint application, too. The use of painting materials in Woman Bathing by a Stream, 1654, is directly comparable to Bacon's handling of thick impasto.[8] Bacon especially admired Rembrandt's capacity to create likeness with abstract paint marks, as he explained using Self-Portrait with Beret, c.1659 as an example, because 'if you analyze it, you will see that there are hardly any sockets to the eyes, that it is almost completely anti-illustrational, […] the mystery of fact is conveyed by an image being made out of non-rational marks.'[9] Bacon's interpretations of such 'non-rational marks' can be seen in many paintings. In Miss Muriel Belcher, 1959, a sweeping, gestural brushstroke of dry white paint constitutes the cheek of the subject without referencing any anatomical characteristics.