Despite his insistence on having a solitary position in the art world, Francis Bacon was not an isolated figure.[1]He was well-embedded in London's cultural scene and his work shows distinct points of contact with a number of contemporaries, such as the members of the so-called 'Independent Group'. In 1952 the Independent Group seceded from the Institute of Contemporary Art, with whom they nevertheless remained associated. The Group remained active until the mid-1950s. Core members included Eduardo Paolozzi, Nigel Henderson, Alison and Peter Smithson, Richard Hamilton, and the theorists Robert Melville and Lawrence Alloway. The artists of the Independent Group came from a variety of backgrounds and worked in diverse media, but all embraced contemporary Popular Culture and the idea that art needed to be freed, as Alloway put it, from 'the iron curtain of traditional aesthetics which separate absolutely art from non-art.'[2]
Collages, often compiled from ostensibly trivial and sometimes found imagery, were regarded as an especially suitable medium for articulating their point of view. Two works from 1956 are prime examples of the Group's inventiveness and candour in relation to sources and process: Henderson's Head of a Man, a re-photographed assemblage of the artist's own experimental photographs superimposed on a large photograph of a head, and Hamilton's Just what is it that makes today's home so different, so appealing?, a collage of figures and objects cut from advertisements and magazine features.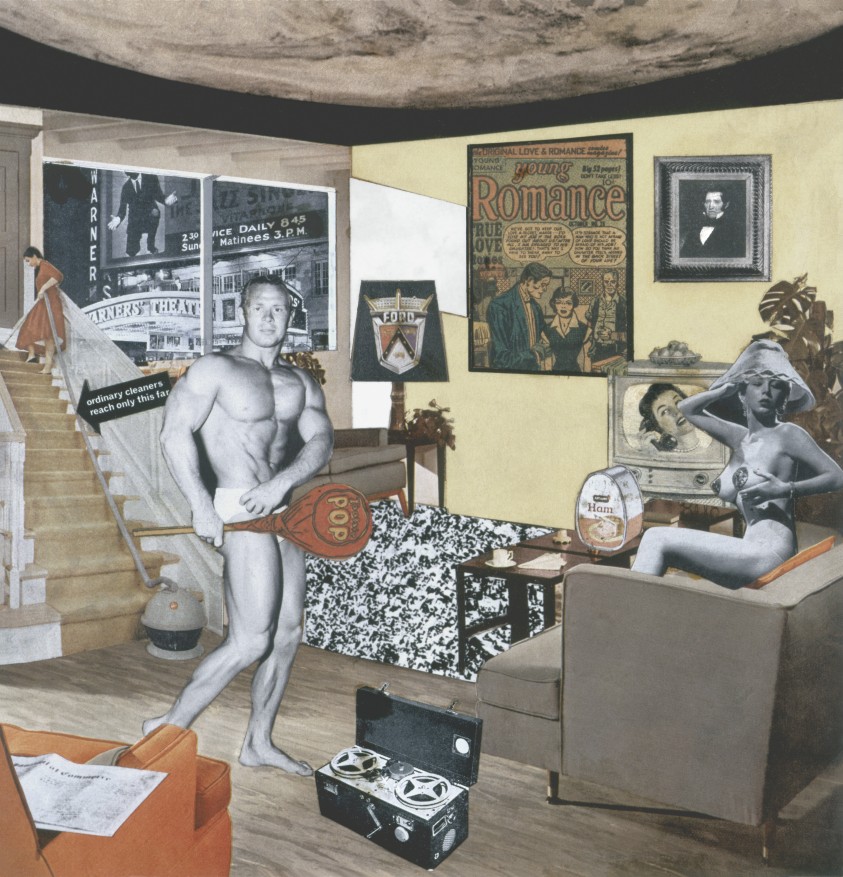 Bacon was neither a member of the Independent Group, nor did he ever take part in their meetings. Alloway remarked flippantly that the closest he ever got to the group's gatherings at the ICA on Dover Street, W1, was Wheeler's fish restaurant on Old Compton Street.[3]Yet, by the early 1950s, Bacon had friendly connections to all of the individuals involved in the ICA, including the Independent Group members Henderson and Paolozzi.[4]An original photographic print from Henderson's series of 'stressed photographs', Bathers, c.1953, unearthed from Bacon's Reece Mews studio after his death, suggests a professional exchange, too.[5]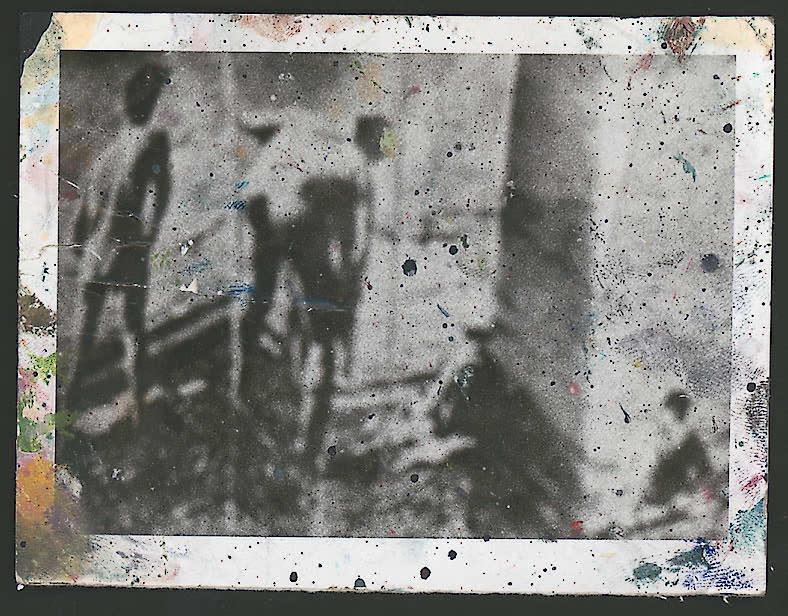 Bacon's eclectic collection of working documents, which included original photographic prints, medical textbooks, publications on big game hunting, golf and gardening, newspapers, magazines and books on subjects ranging from cave art to contemporary painting, paralleled the IG's democratic attitude towards visual stimuli. Just like them, Bacon absorbed 'low art' sources, as, for example, in Study for the Nurse in the Film Battleship Potemkin, 1957, which is based on a scene from Sergei Eisenstein's silent movie from 1925. However, as regards material and technique, Bacon remained a traditional painter. He never created any collages or integrated newspaper cutting into an artwork. On the contrary, he despised such literal approaches and dismissed artists employing them as 'mixed media jackdaws' who had 'not sufficiently digested' their source material.[6]In contrast to his peers at the Independent Group, Bacon remained secretive about his appropriation of photographs and printed mass media material, which was only explored in more detail after his death.
---