Richard Smith: Artworks 1954-2013
Published in the UK 27th October 2022
Authors: Chris Stephens, David Alan Mellor, Alex Massouras, Martin Harrison
Part of the Studies in Art series by The Estate of Francis Bacon Publishing
Series Editor: Martin Harrison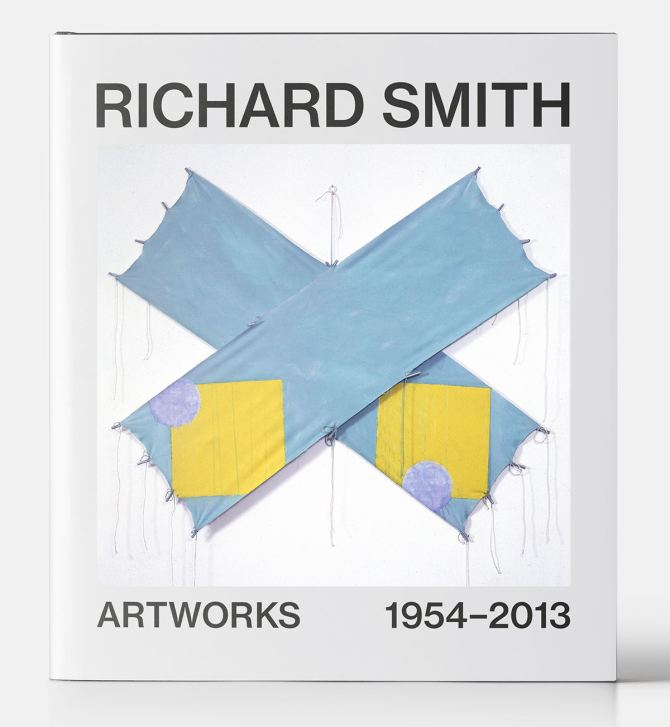 As an artist, Richard Smith (1931-2016) defies easy categorisation. Known as one of the fathers of Pop art, in his Tate retrospective in 1975 he was described by critic Barbara Rose as 'at once in and out of touch with the currents of the mainstream'. With essays from David Alan Mellor, Chris Stephens and Alex Massouras, this new study is intended to reignite discourse around this diverse artist, whose impressive oeuvre is fertile territory for a new reassessment.
Richard Smith was one of the most celebrated figures in British painting. Having earned acclaim relatively early in his life, his first retrospective opened at London's Whitechapel Art Gallery in 1966, when he was just thirty-four. Smith's brilliance stemmed from his negotiation between imagery from popular culture and a consistent commitment to abstraction. He tested the boundaries and potentialities of painting, advertising, film, TV and popular music, and later the natural realm would offer inspiration for his art.
Yet, by 1975, his large abstract paintings seemed out of step with the prevailing mood of the art world. The result? For an artist held in such high regard among his colleagues, collectors and critics, he ultimately failed to get the degree of recognition he deserved. Richard Smith: Artworks 1954-2013 raises new questions about why this may have been the case, and proposes a reversal of an historical oversight.
Smith embodies a series of apparent contradictions. An English artist who spent much of his life in the US, he was also a cerebral artist who positioned himself as a contemporary consumer of mass culture, and a painter who made his name with vast canvases, more three-dimensional than many sculptures. Despite his early success in New York, Smith was seen principally as part of a British art story at a time when the history of modernism was being written in America.
More recently, Smith's reputation has seen several revivals, notably in the landmark Barbican Gallery exhibition of 1993, The Sixties Art Scene, whose curator (and a co-author of this book) was David Alan Mellor. A room of Smith's work at Tate Britain in 2001, was followed by a stand-out presentation at an early iteration of London art fair, Frieze Masters. Now, Richard Smith: Artworks 1954-2013 seeks to renew interest in this powerful artist and his pioneering representation of what critic Lawrence Alloway dubbed 'the long front of culture'.
The latest in the Studies in Art series from The Estate of Francis Bacon Publishing, the four essays in this book analyse the key themes that run through Richard Smith's art from different periods and situate his work within its cultural context.
Chris Stephens begins with an introduction to Smith's life and works, commenting on the unique position he occupies in relation to the post-war art scene. David Alan Mellor considers the ways in which Smith based his paintings on the visual environment in which he lived and operated, and in particular how he responded to the powerful new presence of American advertising techniques and imagery. Alex Massouras looks at the ways Smith accessed painting's ability to suggest time, movement and weightlessness, and, in his second essay, describes how Smith rode the wave of interest in young British artists, and how his work contributed to the visual language of a technicolour culture which celebrated and elevated the youthful rebellion of a generation that had not been to war, that for the first time looked more to America than to Europe, and which broke down conventional values that had remained seemingly constant for a century.
As commented on by series editor Martin Harrison, an aspect of Smith's paintings that has invariably drawn praise is his use of colour. In addition to the rich colour reproductions of sixty years of his art, this book also captures the immense scale and immersive impact of Smith's paintings, reproducing several of them as originally photographed in situ.
The freshness and imagination of Smith's work remain undimmed and resonate today. In encapsulating and unravelling the essence of Smith's art for a new generation, this book highlights the quality that distinguishes it from all others: in refusing to follow current modes, it was always just a little 'off-centre'.
The Estate of Francis Bacon Publishing, in association with Thames & Hudson
Hardback; 272 pages; UK RRP £60.00
ISBN: 978-0-500-97858-0
27 October 2022.
Press and Media
Please address press and media enquiries to Tessa Deterding at Riot Communications: [email protected]
Exhibitions
Erratum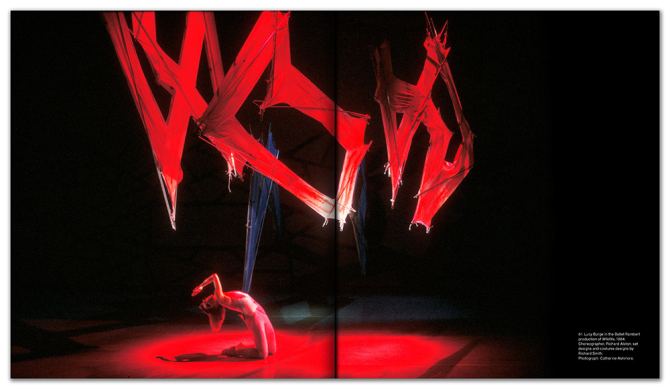 Caption for illustration no. 61, pp66-67:
Lucy Burge in the Ballet Rambert production of Wildlife, 1984. Choreographer, Richard Alston; set designs and costume designs by Richard Smith.
In the first edition of the book, Lucy Burge was incorrectly written 'Lucy Rudge'.
Available from bookshops and online: