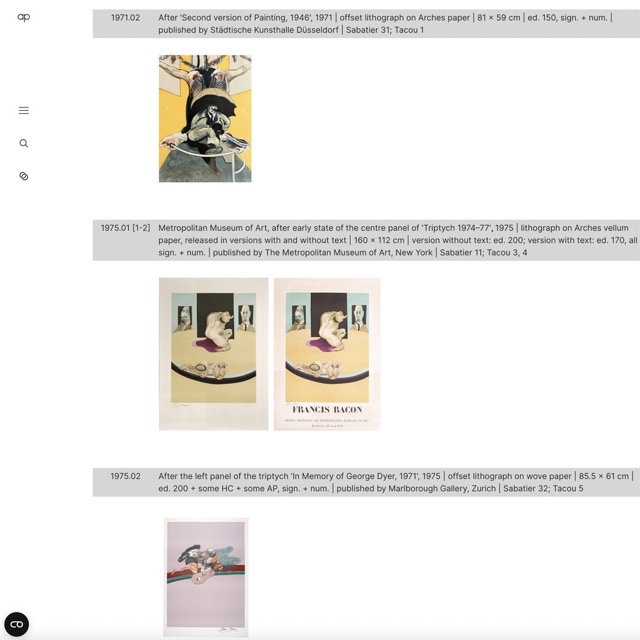 We are pleased to announce that we have been working with ars publicata on their new website that aims to catalogue the graphic works (such as lithographs) of around 400 of the most important artists in the contemporary global art scene.
Over the past few weeks, we have been working with the ars publicata team to refine their listing of Francis Bacon's graphic works. They consulted Bruno Sabatier's 2012 catalogue raisonné Francis Bacon: Oeuvre Graphique – The Graphic Work as the principal reference. We made sure that the source painting for each graphic work was accurately listed.
Founded by Jörg, Nanke and Pauline Schellmann, this website is free of charge and aims to make information on artists' and graphic works more reliable and readily available, alongside a wide collection of high-quality prints. 
If you wish to explore the Francis Bacon listing in more detail, please click here.