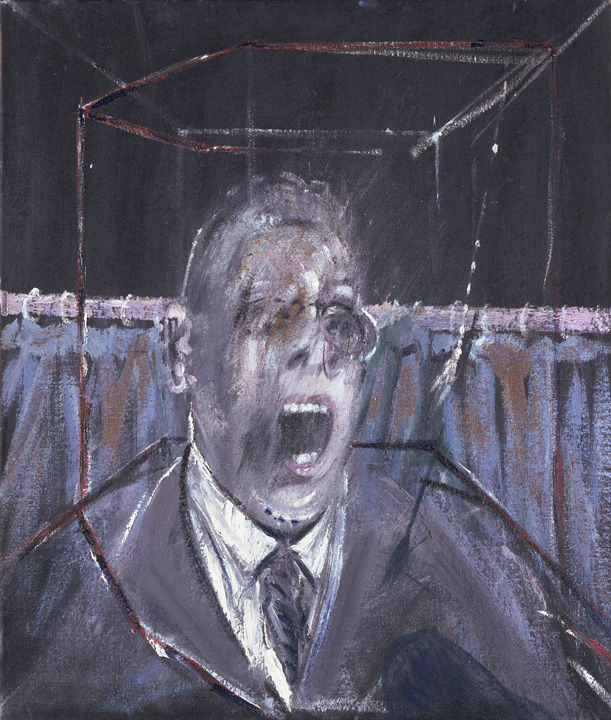 Every Tuesday, Thursday and Saturday from the 5-30 September 2017, you can join Tate Britain's 15 minute talk on Francis Bacon's Study for a Portrait, 1952, as part of their Art in Focus series.
In 1952 Bacon set himself the task 'to paint small portrait heads that were generically united' that represented either popes or businessmen.
Study for a Portrait, 1952,  is painted with 'verve and boldness'. Both the pink curtain rail and the red outline added to the inner spaceframe were an 'unusual experiment' from him. This is one of only six paintings where the head was turned to a three-quarters view.
'Art in Focus: Study for a Portrait'
Tate Britain
Every Tuesday, Thursday, Saturday at 13.15–13.30
5–30 September 2017
Free entry
London, UK
Word ref: Tate Britain website and Catalogue Raisonné Number 52-06.
*Please note all details including names, dates and featured works, opening days/hours are subject to change. Ahead of a visiting, we recommend contacting the Tate Britain for all confirmation regarding the display.