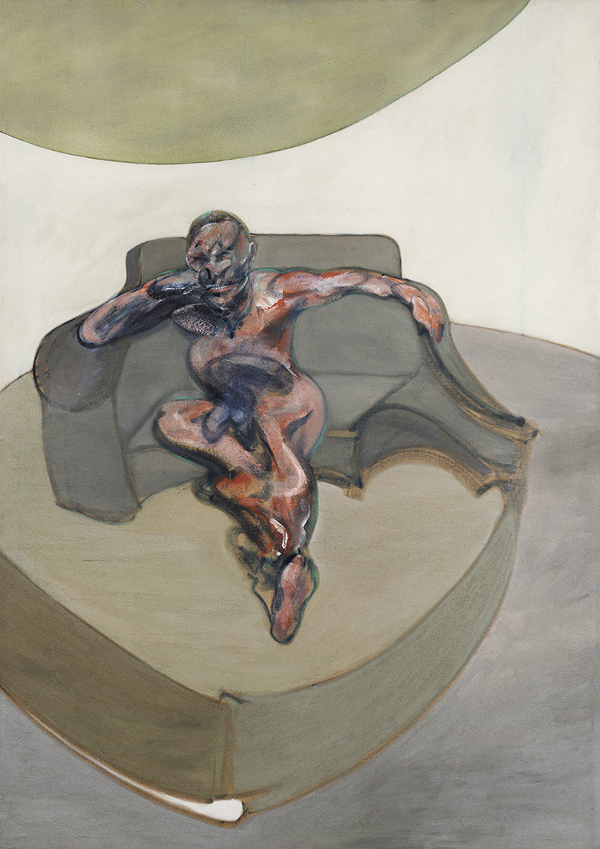 Six Francis Bacon works are currently on display from 5 May to 31 December 2017 at Germany's Museum für Gegenwartskunst Siegen as part of their 6 x Francis Bacon and other highlights of the 'Lambrecht-Schadeberg Collection'.
Having acquired the large-format painting Portrait 1962, the Lambrecht-Schadeberg Collection now owns six of Francis Bacon's works and provides one of the most important Bacon collections in Europe.
The display includes Man at Curtain 1949-1950, Study for Landscape after Van Gogh 1957, Study from the Human Body and Portrait 1988, Small Study for a Portrait 1955, Study for Portrait (Pope) 1957, and Portrait 1962.
All six Bacon works in the Lambrecht-Schadeberg collection encompass representative works from all of the artist's creative phases. Since being founded almost twenty years ago, the Lambrecht-Schade Collection now has over 200 works, including paintings, drawings, graphics as well as photographs and sculptural works. Other works in the collection include those from Emil Schumacher, Fritz Winter, Lucian Freud and Bridget Riley.
Lambrecht-Schadeberg Collection
Museum für Gegenwartskunst Siegen
Friday 5 May - Sunday 31 December 2017
Siegen, Germany
Please note this is a ticketed event
Word ref: Museum für Gegenwartskunst Siegen exhibition page. *Please note all details including names, dates and featured works, opening days/hours are subject to change. Ahead of a visiting, we recommend contacting the Museum für Gegenwartskunst Siegen for all confirmation regarding the display.