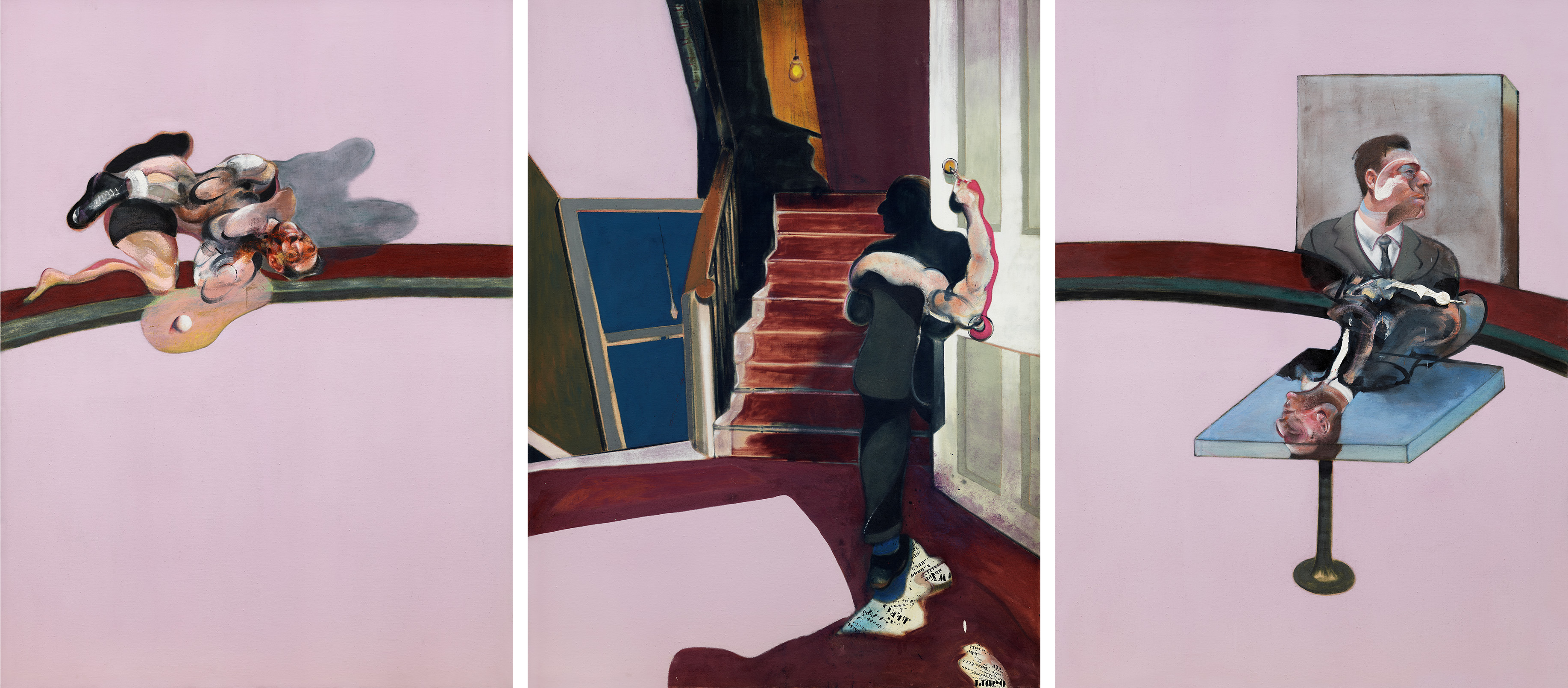 Art Studio Magazine, a Texas-based online art and culture outlet, recently reviewed the ongoing 'Francis Bacon: Late Paintings' exhibition at the Museum of Fine Arts Houston.
In this article the writer, Andy Coughlan,  provides an exhibition walkthrough from artwork to artwork, providing a personal interpretation of several of the works on display. For those who are unable to visit in person the review provides a fantastic insight to the show.
Coughlan discusses Bacon's stripping down of the vocabulary of his earlier paintings  as well as his myriad artistic influences. He describes how the twisted figures within many of Bacon's paintings are a nod to Picasso, who Bacon publicly acknowledged as one of his major influences.
The central panel of  In Memory of George Dyer, 1971 is especially illustrative of this; with the figure unlocking the door directly quoting from Picasso's surrealist figures of the late 1920s, which were so influential on Bacon's entire oeuvre.   
The full review is available to read on the Art Studio website.
If you are yet to visit the exhibition in Houston there is still a chance to see it, as it is running until the 25th May 2020. For more information on the exhibition including ticketing and opening hours, visit the Museum of Fine Arts Houston website.