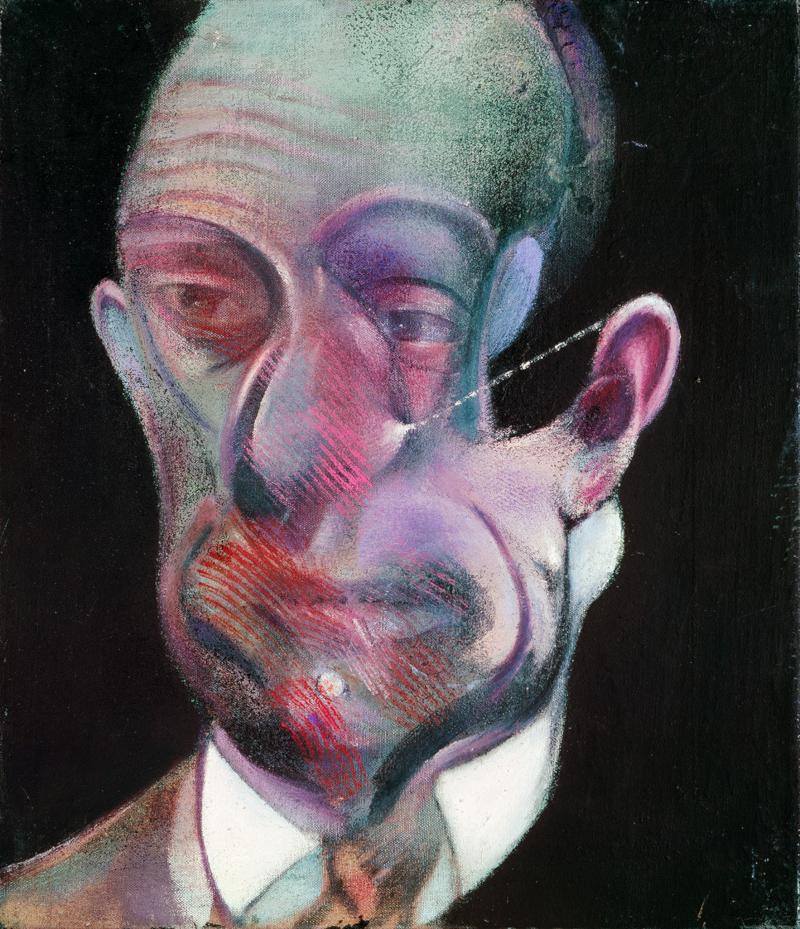 The last major French exhibition of Francis Bacon's work was held in 1996 at the Centre Pompidou, Paris. This September Bacon's art returns with Francis Bacon: Books and Painting.
Curator Didier Ottinger looks to offer an innovative exploration of the influence of literature in Francis Bacon's painting. Numerous paintings on display will range from around 1971 — the year of Bacon's retrospective at the Grand Palais, to Bacon's final works in 1992.*
Six rooms aim to place literature at the heart of the show. The event includes readings of excerpts of texts taken from Francis Bacon's library. Mathieu Almaric, Carlo Brandt, Hippolyte Girardot, Denis Podalydes and Laurent Poitrenaux read from Aeschylus, Nietzsche, Bataille, Leiris, Conrad and Eliot — authors this exhibition believes not only to have inspired Bacon's art but that shared the same amoral and realist vision of the world.
The inventory of Francis Bacon's library, undertaken by the Department of History of Art and Architecture at Trinity College Dublin, lists more than a thousand works. Bacon is claimed to have only ever read that which evoked 'immediate images' for him. Three Studies for Figures at the Base of a Crucifixion, 1944 and Triptych Inspired by the Oresteia of Aeschylus, 1981 both testify to the impact Aeschylus' tragedy had on Bacon.
Among his contemporaries, Michel Leiris was perhaps the closest intellectual friend to Bacon. He was the subject of two Bacon paintings in the 1970s. Leiris translated of Bacon's interviews with David Sylvester into French, and was the only artist that Bacon created an illustrated publication with — Miroir de la Tauromachie, 1990.
Centre Pompidou have promised several events linked to Francis Bacon: Books and Painting including a seminar entitled Bacon, a French Passion — exploring Bacon's influence on a number of authors. An anthology of texts will also be published. Find out more event news on the exhibition website.
From 23 February – 25 May 2020, Francis Bacon: Books and Painting will travel to the Museum of Fine Arts, in Houston.
Francis Bacon: Books and Painting
11 September 2019 – 20 January 2020 
Centre Pompidou, Paris
Word reference: Centre Pompidou website and press release, The Estate of Francis Bacon website.
*Please note ticketing and venue terms and conditions may apply. Tickets are subject to availability. All details including dates, names, featured works, opening days/hours are subject to change. If you're planning a visit, we first recommend checking with Centre Pompidou for all confirmations regarding this exhibition.