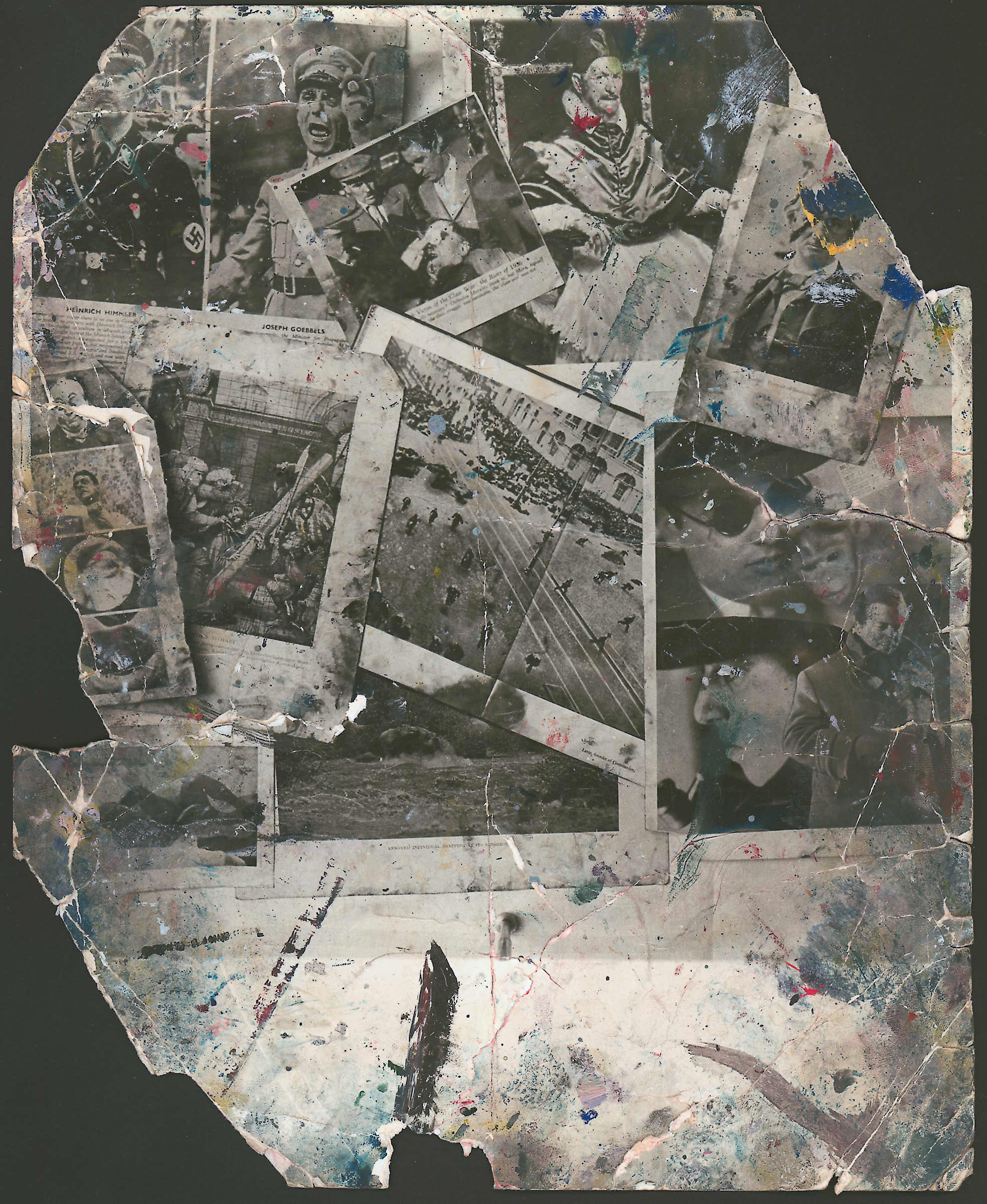 Following its donation by John Edwards, in 1998 Francis Bacon's studio and its entire contents were moved from London to the Hugh Lane Gallery, Dublin. In September of the same year the entirety of Bacon's studio material arrived at the gallery and over the next five years each article was photographed and recorded in a database.
During the cataloguing process the team unearthed some two thousand examples of various painting materials. The items include hundreds of used paint tubes, jars of loose pigment, paintbrushes, tin cans, sticks of pastel, pieces of fabric, empty bottles of turpentine, cans of spray paint and of fixative, tins of household paint and countless roller sponges.
Several pairs of corduroy trousers were found in the studio, which Bacon would use in small pieces to create texture in his work. The imprint of corduroy can be seen in a number of paintings, such as Study of Portrait of John Edwards, 1989. This texture can also be found on the door of his Reece Mews studio which suggests that he applied paint to the door, printed the corduroy and then set it against the canvas.
From the beginning of his artistic career he used a number of materials in his paintings including aerosol cans of car paint, sand, pastel, dust and cotton wool. There is even evidence to suggest that he applied paint with plastic lids from paint tubes and the open ends of bottles found in the space.
Bacon was also notorious for using anything within his reach to mix and test paints, in particular the walls of his studio. "It was his image machine and where the paintings emerged from, and all the steps leading up to that," said Martin Harrison, editor of Bacon's catalogue raisonné, in a video for the 2009 exhibition A Terrible Beauty, which he co-curated at the Hugh Lane Gallery in Dublin. "It was a very productive mess for him. I mean, he liked it like that."
To learn more about the life and works of Francis Bacon, explore our online chronology on The Estate of Francis Bacon website.
Francis Bacon: Catalogue Raisonné can be purchased through our distributor's website.