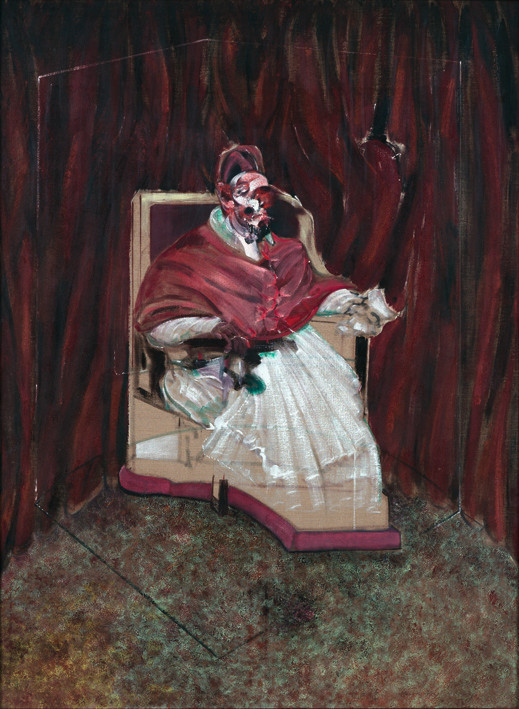 London's Marlborough Fine Art presents a selection of prints by twentieth century masters, and friends, Francis Bacon and Lucian Freud.
The exhibition 'Bacon and Freud: Graphic Works' aims to provide an overview of the artists' graphic output and demonstrate the different approaches each took to printmaking.
Francis Bacon based his prints on a selection of 35 of his paintings dating from 1955 - 1991. Bacon worked with skilled French, Italian and Spanish printers on a relatively small body of lithographs and a few etchings (totalling about 40 editions). Marlborough started working with Bacon in 1958 and has carried his graphic works since they were made. Frankie Rossi, Director of Marlborough Graphics explains:
"Bacon wanted his prints to look as close to his paintings as possible - his attention to detail and desire for perfection are evident in these works. Prints were produced under his supervision and he personally made changes to proofs when necessary, always ensuring the right colour balance was achieved."
All Bacon prints Marlborough exhibit and deal in were created, approved and signed in the artist's lifetime - with the exception of three editions made in the year of Bacon's death, which he approved but did not get a chance to sign. These posthumous prints are stamp signed by The Estate of Francis Bacon.
Bacon and Freud: Graphic Works
18 January - 24 February 2017*
Marlborough Fine Art, London
Word ref: Marlborough Fine Art website and press release.
Please note all details including names, dates and featured works, opening days/hours are subject to change, for all confirmation please contact Marlborough Fine Art.
*Please note this exhibition is to set to close on 24 February (not 25 February as previously stated). As always, we recommend you check in with the hosting Gallery/Museum ahead of your visit.