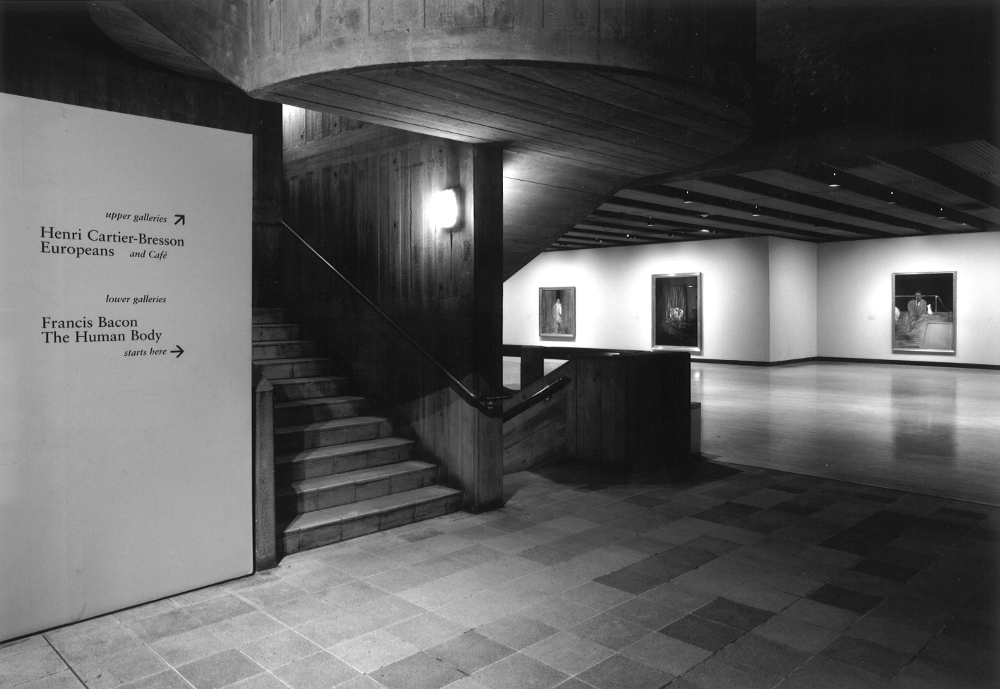 London's Hayward Gallery has released a host of archive material from their 1998 exhibition'Francis Bacon: The Human Body', on their Google Arts and Culture page.
Installation shots, a poster, catalogue cover, press release, handwritten notes from curator David Sylvester, press cuttings and informative facts about the show and its execution are available for all to browse online here.
'Francis Bacon: The Human Body' ran from 5 February - 5 April 1998 at the London Southbank Centre gallery. Curated by critic and writer David Sylvester, the show focused on Bacon's depiction of the human body, a subject central to the artist's work.
The selective exhibition featured works dated from 1943 to 1986. The Hayward's lower gallery hosted five triptychs and eighteen single canvases including 'Fury', 1944, Study for Figure II, 1953, Portrait of Lucian Freud (on Orange Couch), 1965 and Triptych May-June, 1973.
'Francis Bacon: The Human Body' took place alongside an exhibition of work by the photographer Henri Cartier Bresson. It proved an exciting combination with 134,854 visitors enjoying the works.
David Sylvester, was a prominent art critic whose friendship with Bacon began in the late 1940s. He was the original subject for what became the first painting in a series of eight 'popes' from 1953. A series of interviews conducted from 1962 to 1974 between Sylvester and Bacon were published in 1975. These insightful interviews have subsequently been revised and enhanced to include later interviews up until 1986. Sylvester was curator of several major international Francis Bacon exhibitions. For more on Sylvester's view on 'Francis Bacon: The Human Body', read his essay on our website.
Hayward Gallery is part of the Southbank Centre, the UK's largest arts centre. The acclaimed contemporary art gallery was established in 1968 with an inaugural Henri Matisse exhibition. Since then it has presented work from a wealth of renowned artists including Francis Bacon, Tracey Emin, Lucio Fontana and Anthony Caro.
Word Ref: Hayward Gallery website, The Estate of Francis Bacon website.