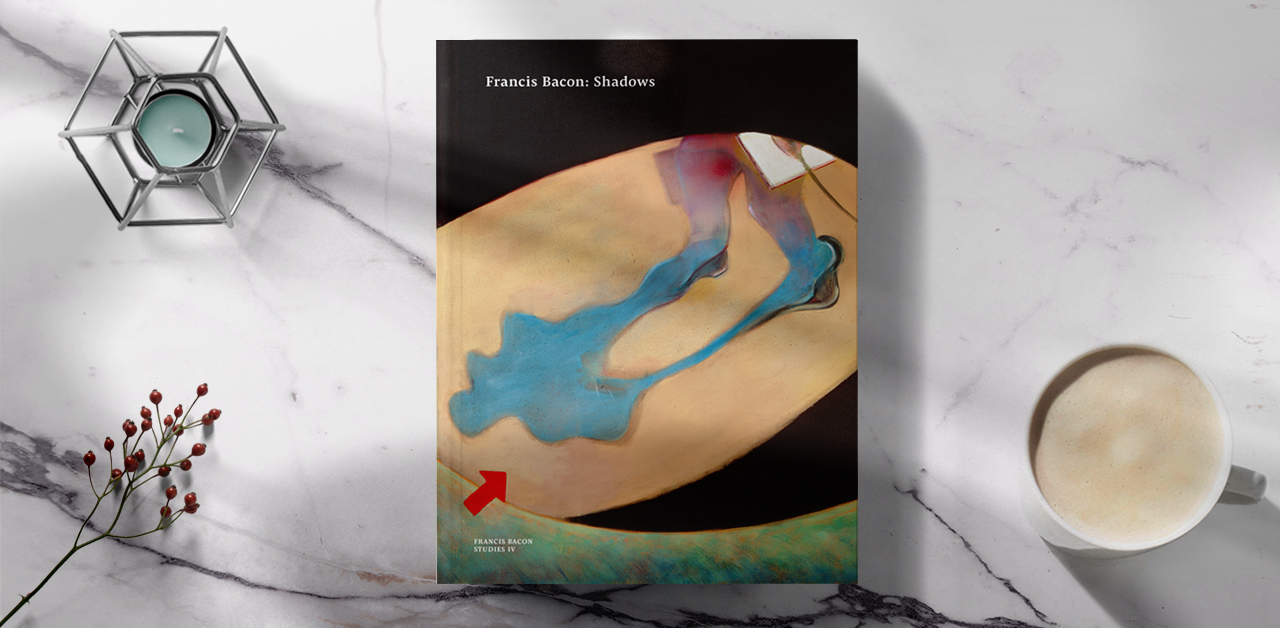 For almost a century Francis Bacon has cast an undeniably long shadow on the art world. Shadows are also an often-returned-to device in Bacon's art and have become a major theme in the wider conversation surrounding the artist. 
The fourth in the Francis Bacon Studies series from The Estate of Francis Bacon Publishing: Francis Bacon: Shadows shines a light into previously unexplored corners of Bacon's art, life and afterlife.
"I just put that shadow in as an aesthetic thing", Francis Bacon, 1985.
From the 'grand nothing' looming large beneath the apparent life of his models to the ghosts of his influence that continue to haunt the public imagination, in many ways, the art of Francis Bacon is as much about what you can't see, as what you can.
Edited by Martin Harrison, the distinguished art historian on Bacon's life and works and author of Francis Bacon: Catalogue Raisonné (2016), Francis Bacon: Shadows explores Bacon's art from widely varying perspectives. Continuing in the revelatory manner established by Inside Francis Bacon (2020) the book contains six essays on diverse topics, interpretative as well as factual, which together present a wide array of fresh ideas on Bacon.
The fundamental aim of the series - to rethink Bacon's art from new perspectives - is energetically and impressively fulfilled by its authors.
Francis Bacon: Shadows is out on the 24th of June 2021. Buy your copy now: https://francis-bacon.com/shadows.