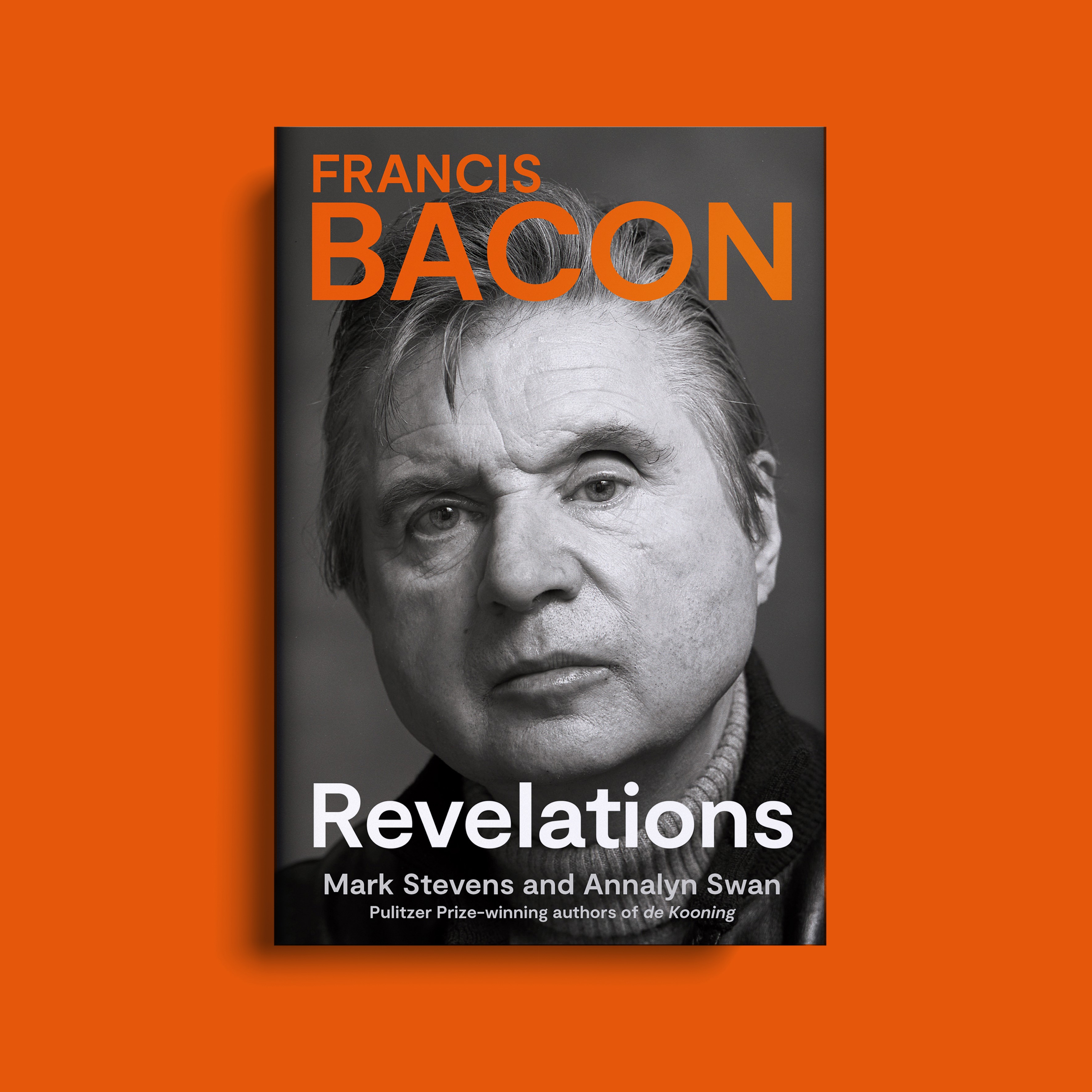 A decade in the making, the intimate new biography, Francis Bacon: Revelations, was published on 21st January 2021.
Mark Stevens and Annalyn Swan, the Pulitzer Prize-winning authors of de Kooning: An American Master, present an original and detailed portrait of Francis Bacon based upon hundreds of interviews and extensive new material. Revelations is a deeply researched and well-told story of a sickly boy who became one of the great artists and cultural figures of his time.
The biography offers a previously unseen view into Bacon's early life as a self-described asthmatic child, through to his astonishing breakthrough in 1944 with Three Studies for Figures at the Base of a Crucifixion. The book goes on to explore the following decades and his emergence as one of the great iconoclasts and bon-vivants of his time, whom one friend called 'a terrific grandee'.
It ends with a look at Bacon's last days, his battles with his health, and the consolidation of his myth and his artistic legacy.
The authors describe an artist who believed in chance and paradox: an iconoclast who eventually became an icon. They posit that the twentieth century does not know itself without Bacon.
Francis Bacon: Revelations, the research for which was supported by the Estate of Francis Bacon, is available to purchase now via the publisher's website.