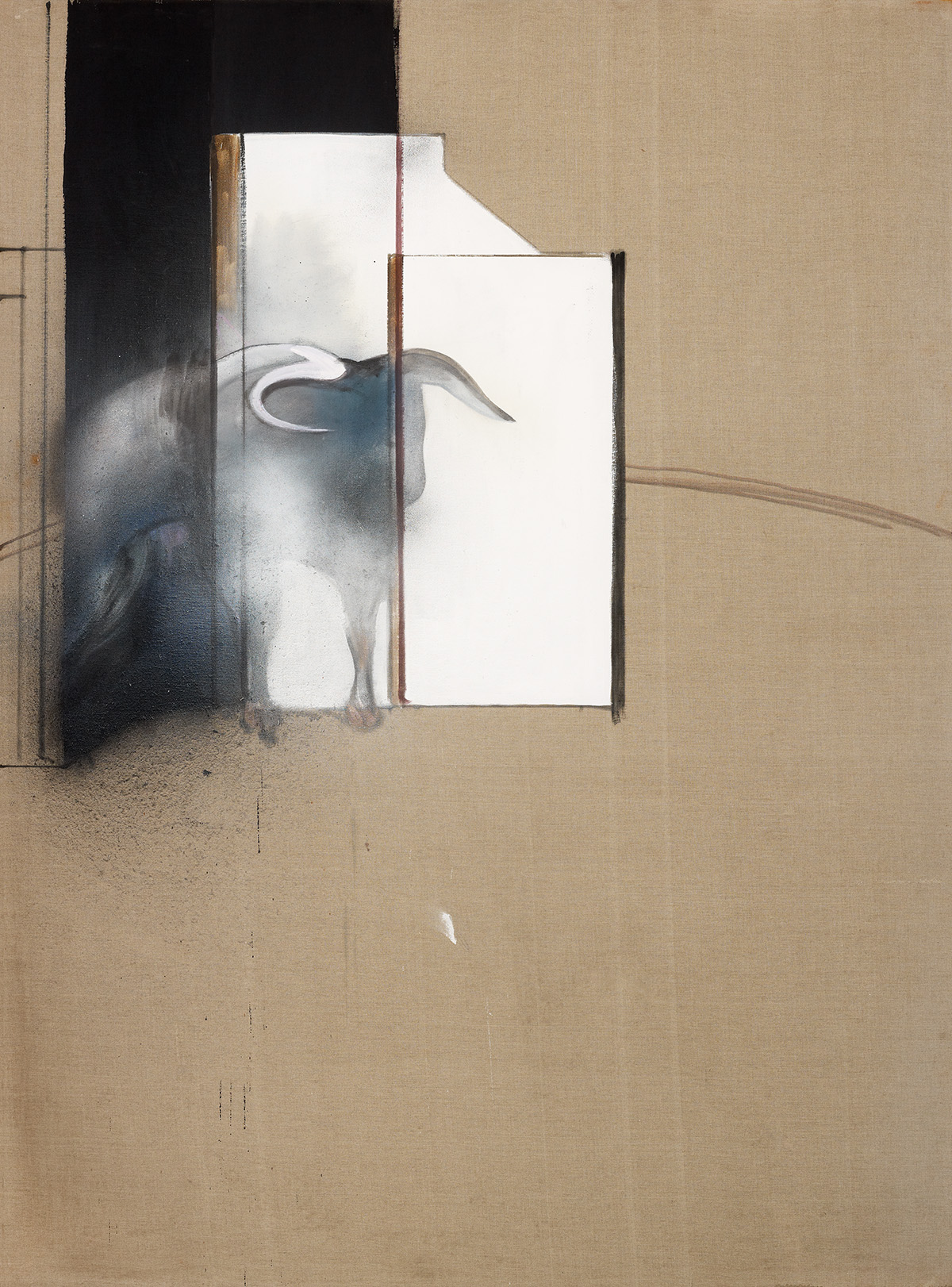 A major exhibition titled Francis Bacon: Man and Beast is set to open at London's Royal Academy of Art at the beginning of 2021. Opening its doors from January 30th until April 18th, 2021, the exhibition will include works spanning Bacon's entire career ranging from his earliest to his last-ever painting.
The powerful exhibition will focus on Bacon's intense and infallible obsession with animals and how it both shaped his approach to the human body and distorted it. In total, 45 paintings will be on display, with several loans from the US including Study of a Baboon, 1953, from the Museum of Modern Art in New York and Man with Dog, 1953, from the Albright-Knox Art Gallery in Buffalo.
The centre piece of the exhibit could be Bacon's Study of a Bull, 1991, which was his last fully completed work before his death in 1992. This will be the first time that the painting has been exhibited in the UK since its discovery in a private collection in 2016.
Another loan coming from the US will be Bacon's Head I, 1948, which is part of a series of six canvases that were developed for his first exhibition at the Hanover Gallery in London. This painting is well-known for featuring Bacon's distinguishing cuboid compositional structures for the first time.
Seen together, this selection of Bacon's works will offer an insight into his raw expression of anxiety and instinct, both animal and human.
For more information on the upcoming exhibition, visit the Royal Academy of Art's website.
To explore the full oeuvre of Francis Bacon, Francis Bacon: Catalogue Raisonné can be purchased through our distributer's website.