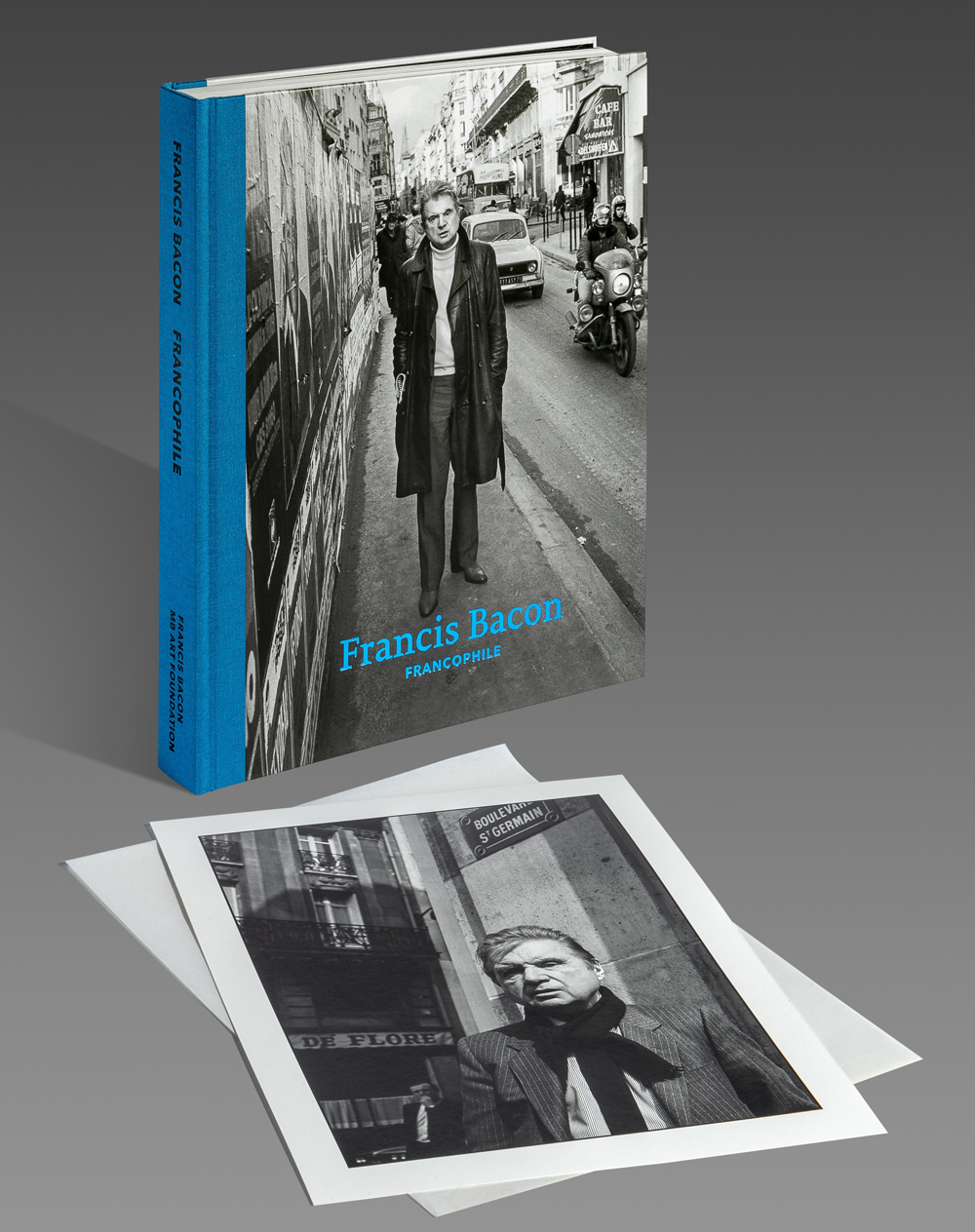 The Francis Bacon MB Art Foundation's latest publication Francis Bacon: Francophile unveils many iconic, and often previously unseen, photographs of Bacon in France, taken between 1932 and 1991. Quotes from Bacon on France, its artists, and its intellectuals further evince Bacon's love of French culture.
Texts by Eddy Batache and Yves Peyré offer first-hand accounts of time spent with Bacon in France, while Majid Boustany provides an overview of Bacon's fascination with France, from visits in his youth, through to his highly acclaimed exhibitions in Paris, and travels through the country.
Each copy of this exquisitely produced large-format hardback book is accompanied by a numbered and signed print of a photograph of Bacon on the boulevard Saint-Germain in Paris in 1982 by the French photographer André Ostier.
This book has been printed in a numbered edition of 206 copies, representing the number of Francis Bacon's paintings shown during his lifetime at his solo exhibitions in France.
Only forty copies of this book are for sale (295€). To order a copy, please email the Foundation.