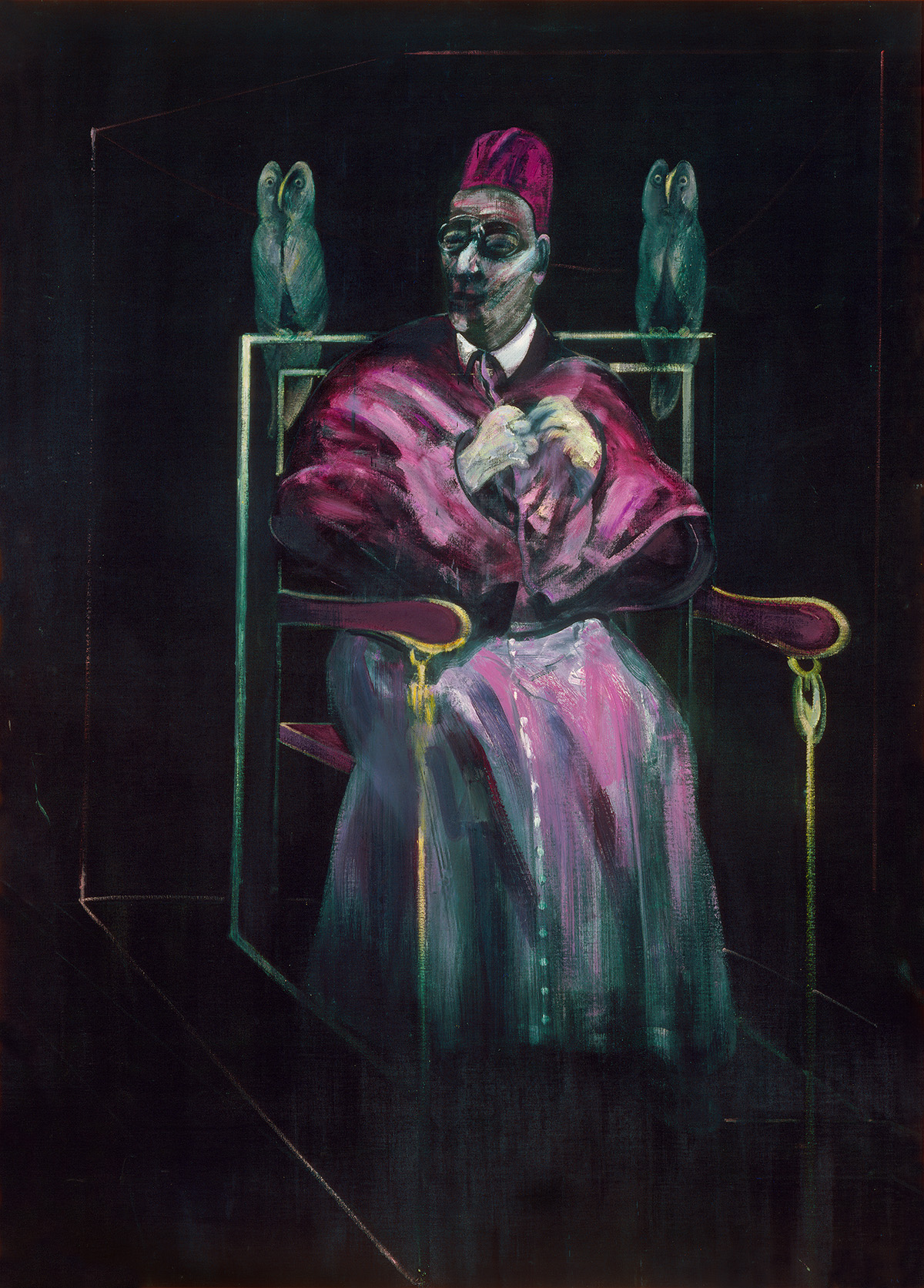 Throughout 2020 art galleries and exhibitions have been forced to temporarily close their doors to the public. The good news, however, is that as we enter the final quarter of the year galleries are beginning to get back to business as usual. Amongst these are a number with works by Francis Bacon on display.  
Some galleries may now require up-front booking, though some are still open to walk-ins and almost all have reduced their opening hours to some extent. Regardless, we thought it an apt time to share where you can see works by Francis Bacon in the flesh once again.
Current Exhibitions
'Au Rendez-Vouz Des Amis: Modernism in Dialogue with Contemporary Art from The Sammlung Goetz'
Pinakothek Der Moderne, Munich
September 29th, 2020 - March 28th, 2021
Work on display: Crucifixion, 1965
'Back Then Has Always Been Now: Painting Since 1947 Reconsidered'
Hamburger Kuntsthalle, Hamburg
September 4th, 2020 – September 5th, 2021
Work on display: Study for a Portrait, 1953
'Be Modern: From Klee to Tuymans'
Royal Museums of Fine Arts of Belgium
October 2nd, 2020 – January 24th, 2021
Work on display: Painting, 1958
Future Exhibitions
'Francis Bacon: Man and Beast'
Royal Academy, London
January 30th, 2021 – April 18th, 2021
We're certainly looking forward to start seeing our favourite works up close again. We do advise that you take a quick look at the respective gallery's websites to find their opening hours, ticketing policies and visiting guidelines. 
To explore the full oeuvre of Francis Bacon, Francis Bacon: Catalogue Raisonné can be purchased through our distributer's website.