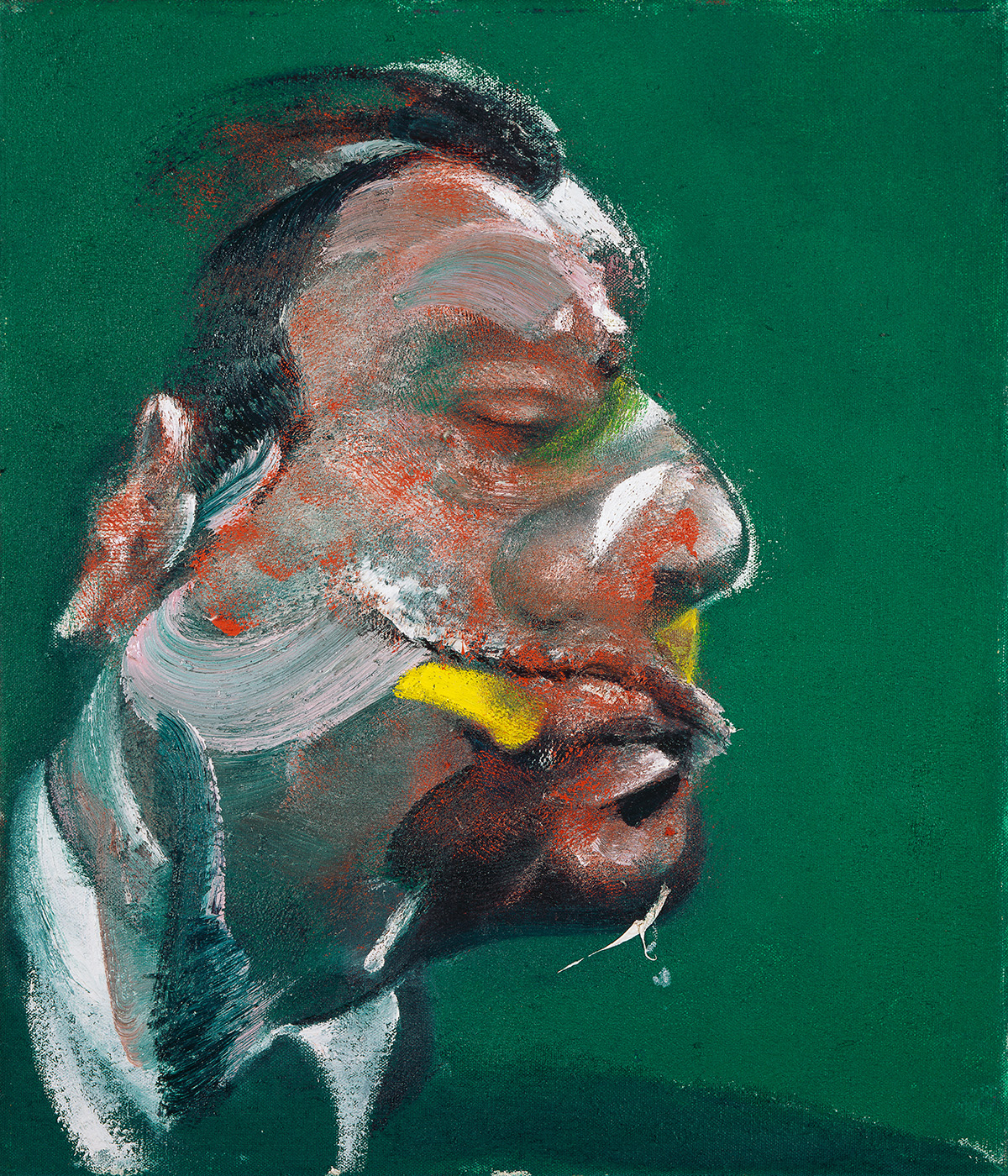 John Deakin was an accomplished portrait, fashion and street photographer who first met Francis Bacon in London, shortly after the end of WWII. His style, especially in portraiture, is characterised by a blunt immediacy which is often amplified by tight cropping and extreme tonal contrasts.
The gritty portraits of Deakin inspired works of Bacon throughout his career, most notably his portrait of a bare-chested Francis Bacon between two carcasses of meat in 1952. This image not only became one of his most iconic, but was also used as a pictorial springboard for the famed painting Figure with Meat, 1954.
"I like my portrait of Francis Bacon enormously, perhaps because I like him so much and admire his strange, tormented painting."
Deakin commented on the now well-known image and in return was praised by Bacon, who deemed his portraits "the best since Nadar and Julia Margaret Cameron".
Drawn to gambling and drinking, Deakin struggled to generate a regular income, which may have partly been the reason that Bacon regularly commissioned photographs from him to use as working material. From around 1960 until the end of the decade, Deakin produced several series of Bacon's friends and lovers. These included Peter Lacy, George Dyer, Isabel Rawsthorne and Lucian Freud.
Deakin's images went on to be a fruitful source of inspiration as Bacon orientated towards portraiture throughout the 1960s and beyond. Canvases notably influenced by Deakin's photographs include Study for Head of George Dyer, 1967, and some of his reclining female nudes and seated male figures such as Henrietta Moraes, 1966 and Study for Portrait, 1977.
Following Bacon's death over 300 paint-splattered, crumpled and fragmented prints of Deakin's photographs were found in his Reece Mews studio. A strong testimony to his intense engagement with Deakin's work.
Read more about the influence & inspiration of John Deakin's photographic work on Bacon on our website.
To explore the full oeuvre of Francis Bacon, Francis Bacon: Catalogue Raisonné can be purchased through our distributer's website.