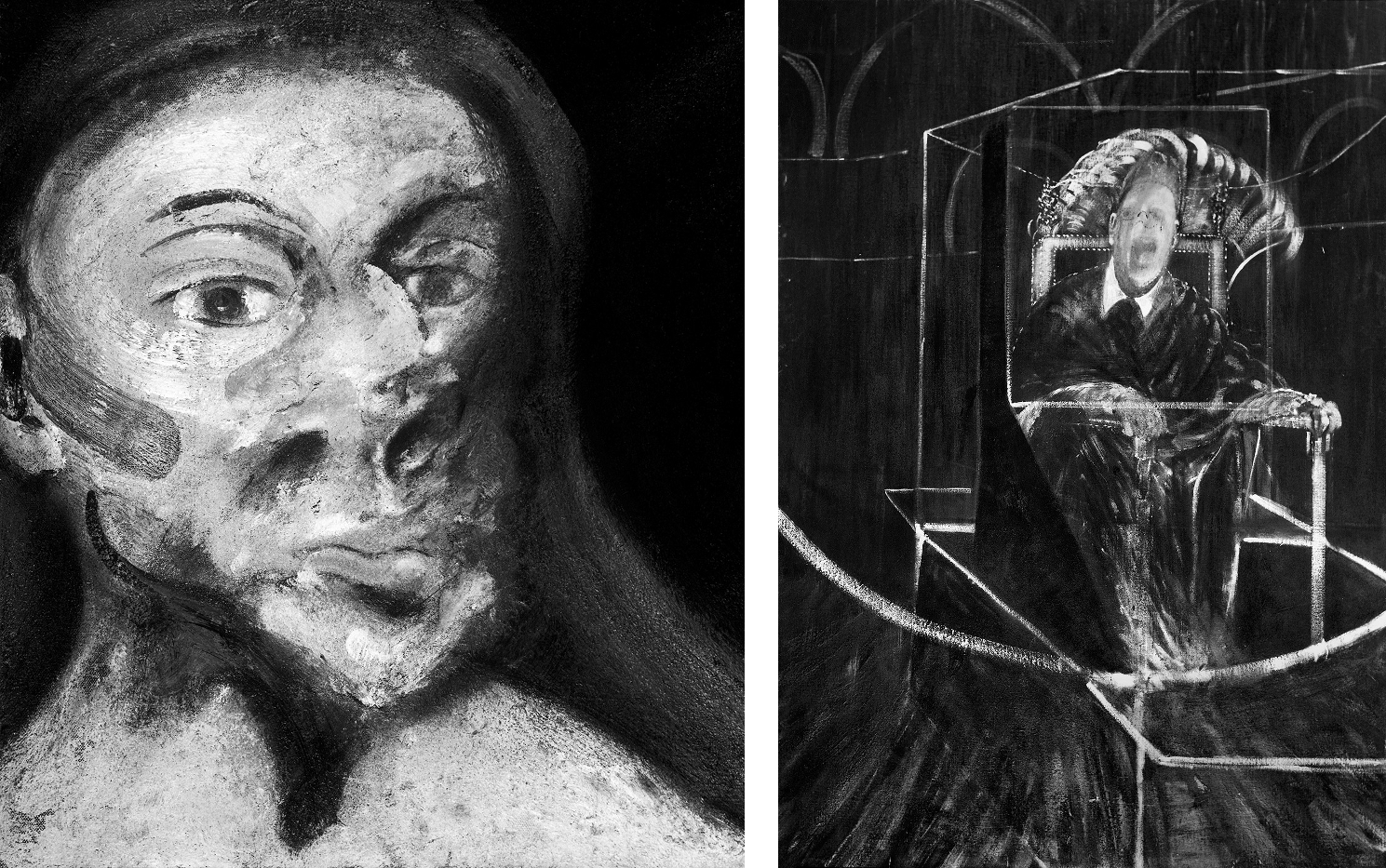 The British Film Institute is showing David Thompson's 1963 film Francis Bacon: Paintings 1944-1962 free of charge in the UK on their website. Images of Bacon's paintings, edited together by film historian Kevin Brownlow, are accompanied by a forceful orchestral score by Elisabeth Lutyens.
Martin Harrison, editor of Francis Bacon: Catalogue Raisonné, recently noticed that Bacon's destroyed painting Head of Woman, 1961 (Catalogue Raisonné number 61-18D), appears 9 minutes and 13 seconds into the film – for 8 seconds. No other colour image of the work is known, which is why it is reproduced in black and white in the Francis Bacon Catalogue Raisonné and on the Francis Bacon website. Harrison writes in the Catalogue Raisonné that "[...] this lost painting appears to have represented something of a landmark in Bacon's development of the small portrait head. That it was accorded a full-page illustration in the 1964 Catalogue Raisonné may constitute further evidence of the high regard in which it was held by Bacon. A photograph of it is visible in the detritus on the floor of the Reece Mews studio, as documented by Perry Ogden in 1998, and it is probably germane to this argument that Bacon had retained the photograph long after the painting was destroyed."
The film also contains a colour image (detail) of the destroyed painting Pope III, 1951 (Catalogue Raisonné number 51-07D), at 5 minutes 38 seconds. Again, this is the only known colour image of the work. As noted in the Catalogue Raisonné, this painting was damaged beyond repair when it fell into Tokyo Harbour on 24 April 1966 and was subsequently destroyed on Bacon's instructions.