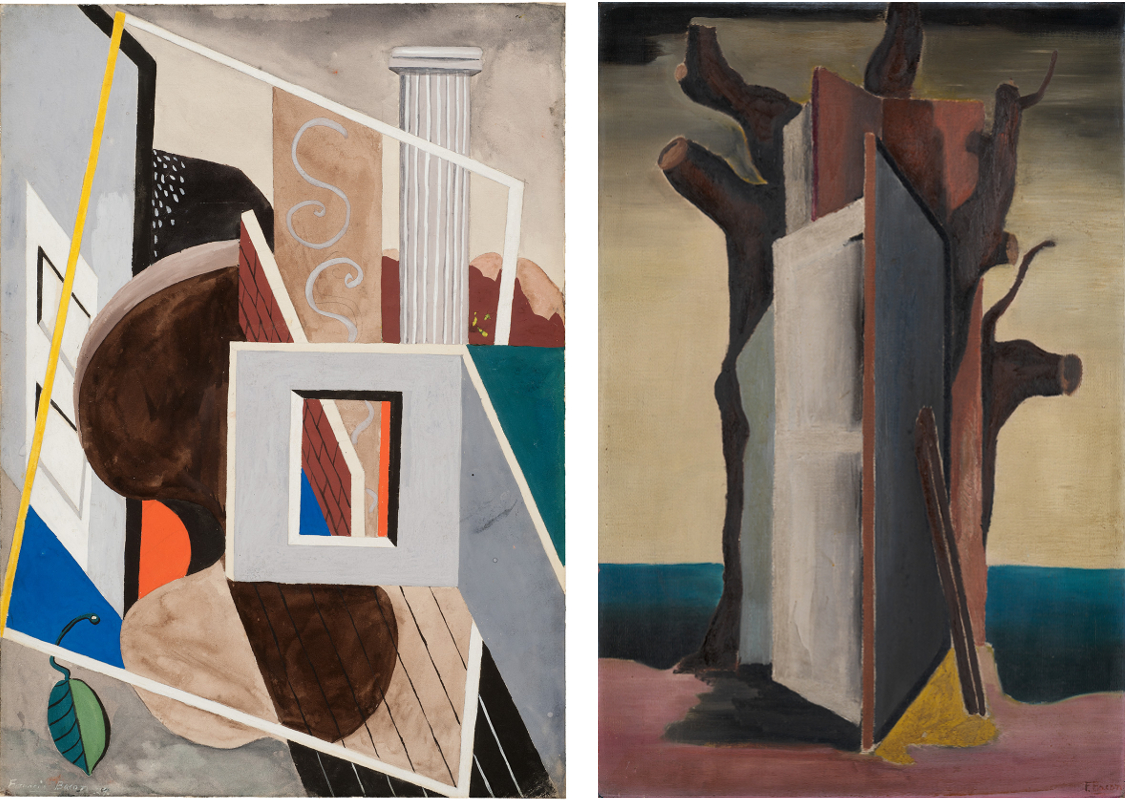 Following public displays in Hong Kong and Los Angeles, we are excited to announce the opportunity to view an exceptional collection of Francis Bacon works. Six early pieces Gouache, 1929, 'Painting', c.1930, Bacon's only screen 'Painted Screen', c.1930 and three rugs from the artist's early career as a furniture designer, join Figure in Movement, 1972 at Christie's London from 28 September - 4 October. These pieces are available to view free of charge ahead of their auction.
Offering a rare insight into Bacon's seminal years, the styles shown in these pieces lay a foundation that can be traced throughout his long career. Figure in Movement, 1972 will also be available to view at Christie's New York from 15 - 18 September, before travelling to London.
'Painting', c.1930 is Bacon's earliest surviving oil on canvas and believed to be the only remaining work from his November 1930 studio exhibition. Gouache, 1929 was created shortly after Bacon returned to London and bears a resemblance to 'Painted Screen', c.1930 with its interlocking planes. With a distinct European influence, the striated floorboards evoke Picasso's representations of guitar strings, while the leaf and Greek column are reminiscent of motifs used by Léger and de Chirico.
Bacon's earliest surviving large-scale work, 'Painted Screen' c.1930 comprises of three connected panels which form a two-metre-high folding screen. Seen as a precursor to his famous triptychs, 'Painted Screen' contains Bacon's first depiction of large figures - a motif that evolved into the 'Furies' in Three Studies for Figures at the Base of a Crucifixion, 1944.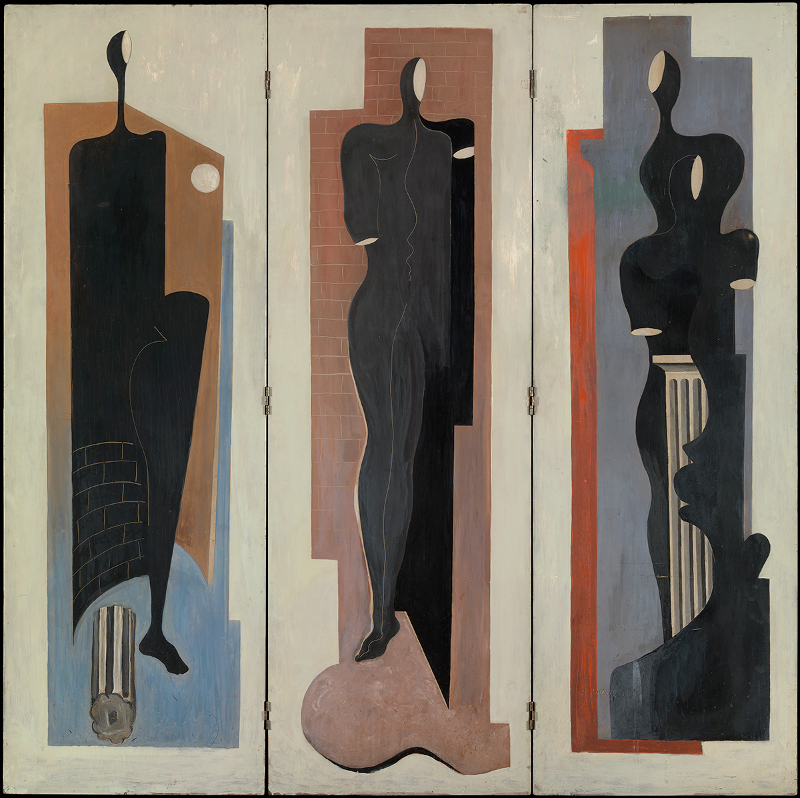 Bacon's work as a furniture designer in the late 20's and early 30's, though not hugely successful at the time, produced a number of pieces which still survive today. Three rugs from twelve still in circulation are included in this London display and auction. The rugs, designed by Bacon and made at the Royal Wilton carpet factory, have bold geometric designs which owe much to Bacon's interests in Synthetic Cubism and the Bauhaus movement, encountered during his time in Berlin and Paris between 1927-28.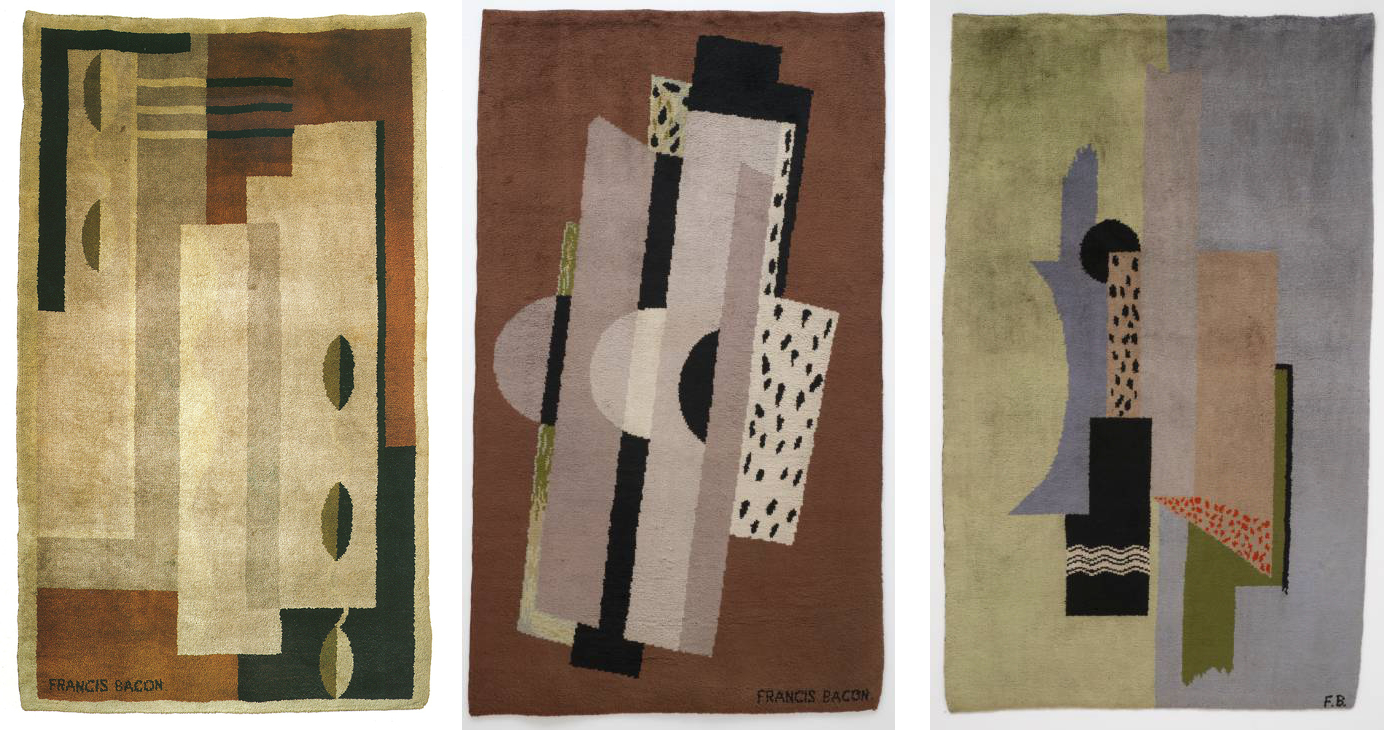 The most recent work on display, Figure in Movement, 1972, sits in the centre of the artists 'black triptych' paintings - a series of works which addressed Bacon's grief at the loss of his lover George Dyer the previous year. This painting and others at the time saw a shift from the characterful portraits of Bacon's 1960s Soho circle towards dark, existential meditations on mortality.
Figure in Movement, 1972 on public view
Christie's New York
15 - 18 September
All Bacon works in auction on public view
Christie's London
London, 28 September - 4 October
*Please note all details including names, dates and featured works, opening days/hours are subject to change. Ahead of a visit, we recommend contacting Christies for all confirmation regarding displays.
Word ref: Christie's website and press release. The Estate of Francis Bacon website. All images © The Estate of Francis Bacon / DACS London 2018. All rights reserved.