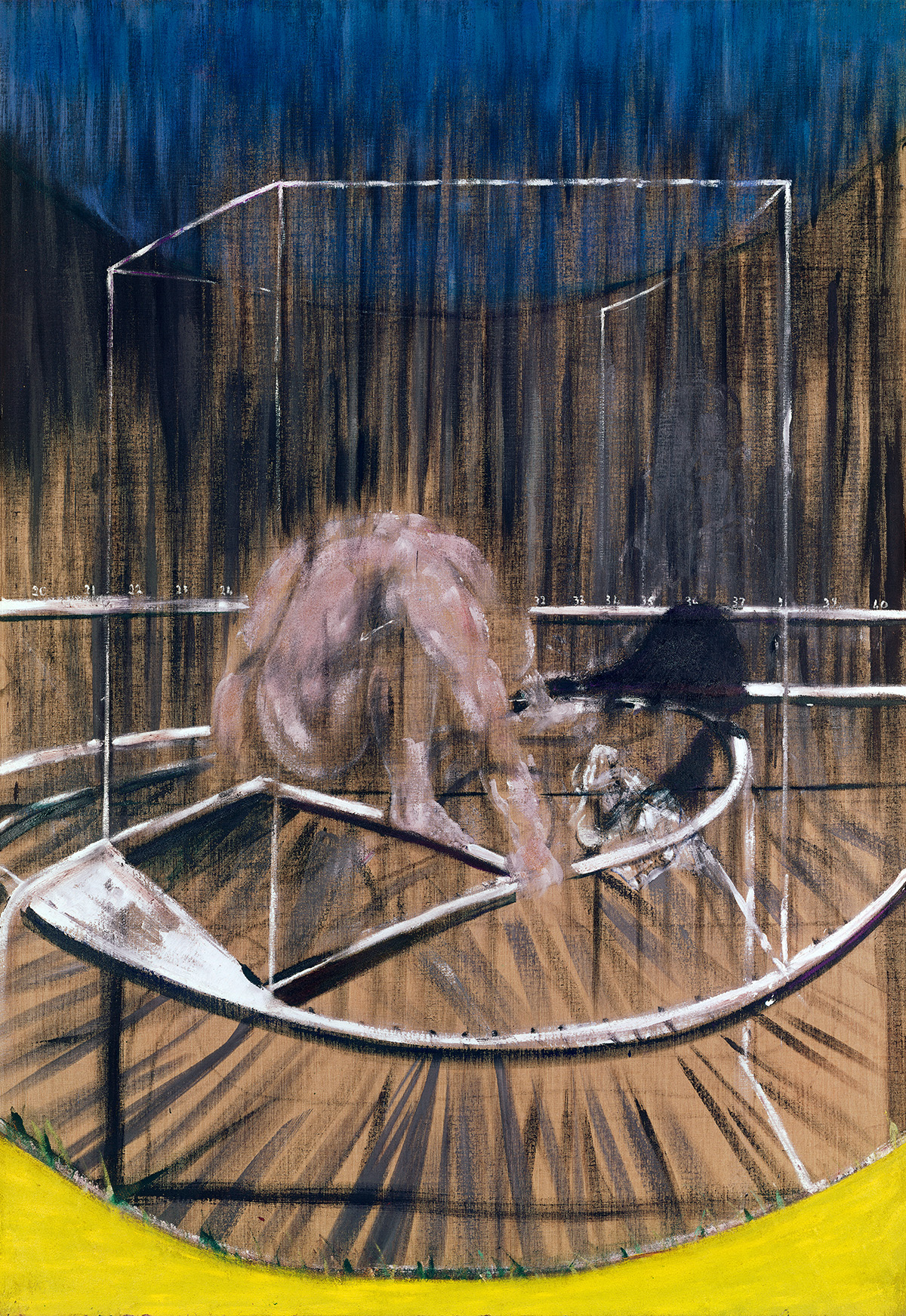 This month's Catalogue Raisonné Focus spotlights Study for Crouching Nude, 1952, a work which acted as a prototype for all of the crouching figures that Bacon went on to paint throughout the 1950s.
Francis Bacon was often censorious of his art, however Study for Crouching Nude, 1952, was one of only a handful of his paintings that he believed to have 'worked' and to have been pivotal to his career. Among these were Three Studies for Figures at the Base of a Crucifixion, 1944 and Painting 1946.
"Bacon was deeply critical of his own (as he was of other artists') work and a ruthless editor of it. Since he seldom expressed satisfaction with his paintings, the rare occasions on which he acknowledged merit in them are particularly instructive."
Excerpt from Martin Harrison, FSA. Study for Crouching Nude, 1952. Francis Bacon: Catalogue Raisonné 2016, pages 252 - 255.
Study for Crouching Nude is very thinly painted, all except for a black form to the right of the figure. This was perhaps initially intended as a similar second figure. Pentimenti above this form suggest the figure of a man in silhouette.
Matisse's Bathers with a Turtle has been proposed as the source for the figures' pose in this work, along with a Hand Surén photograph of a nude skier from the book Man and Sunlight, first published in English in 1928.
Study for Crouching Nude was presented to the Detroit Institute of Arts in 1955, and subsequently Bacon referred to it as the 'Detroit picture'. The painting has been displayed in exhibitions around the world, in galleries such as the Museum of Modern Art, New York, the Tate Gallery, London and the Staatsgalerie, Stuttgart.
Read the painting's full exhibition history and selected bibliography on the work's dedicated website page.
Francis Bacon: Catalogue Raisonné can be purchased through our distributor's website.