To continue our 'Catalogué Raisonné Focus' series, on the month of the 25th anniversary of Francis Bacon's death, it seems apt to look back at the final painting he completed, Study of a Bull, 1991.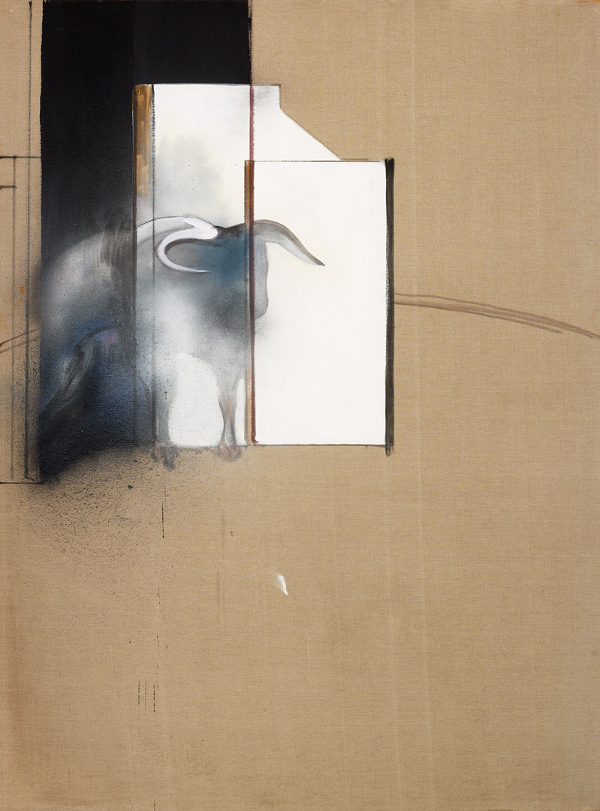 On the amount of dust used in the painting, Bacon expressed 'Well, dust seems to be eternal - seems to be the one thing that lasts for ever'. A quote that has all the more significance considering his death would follow not long after this piece.
'Bacon told Valerie Beston that he intended the painting as a homage to Federico García Lorca. It is probably also pertinent that his friend Michel Leiris, author of Miroir de la tauromachie, had died in September 1990.'
This wasn't the first time that a bull had featured in a piece of art by Bacon, as he'd been painting bullfighters since 1969.
'The Bull is monumental, magisterial, standing motionless and implacable at the top of the picture-field.' '...a metaphorical bull-man, the noble but threatened beast with which Bacon is identifying'.
Excerpts:Martin Harrison, FSA. 91-04 Study of a Bull, 1991, Catalogue Raisonné Volume IV, page 1392.
We'll be sharing further excerpts in the near future. If you'd like to order a copy of the 'Francis Bacon: Catalogue Raisonné' please visit Heni Publishing's website.