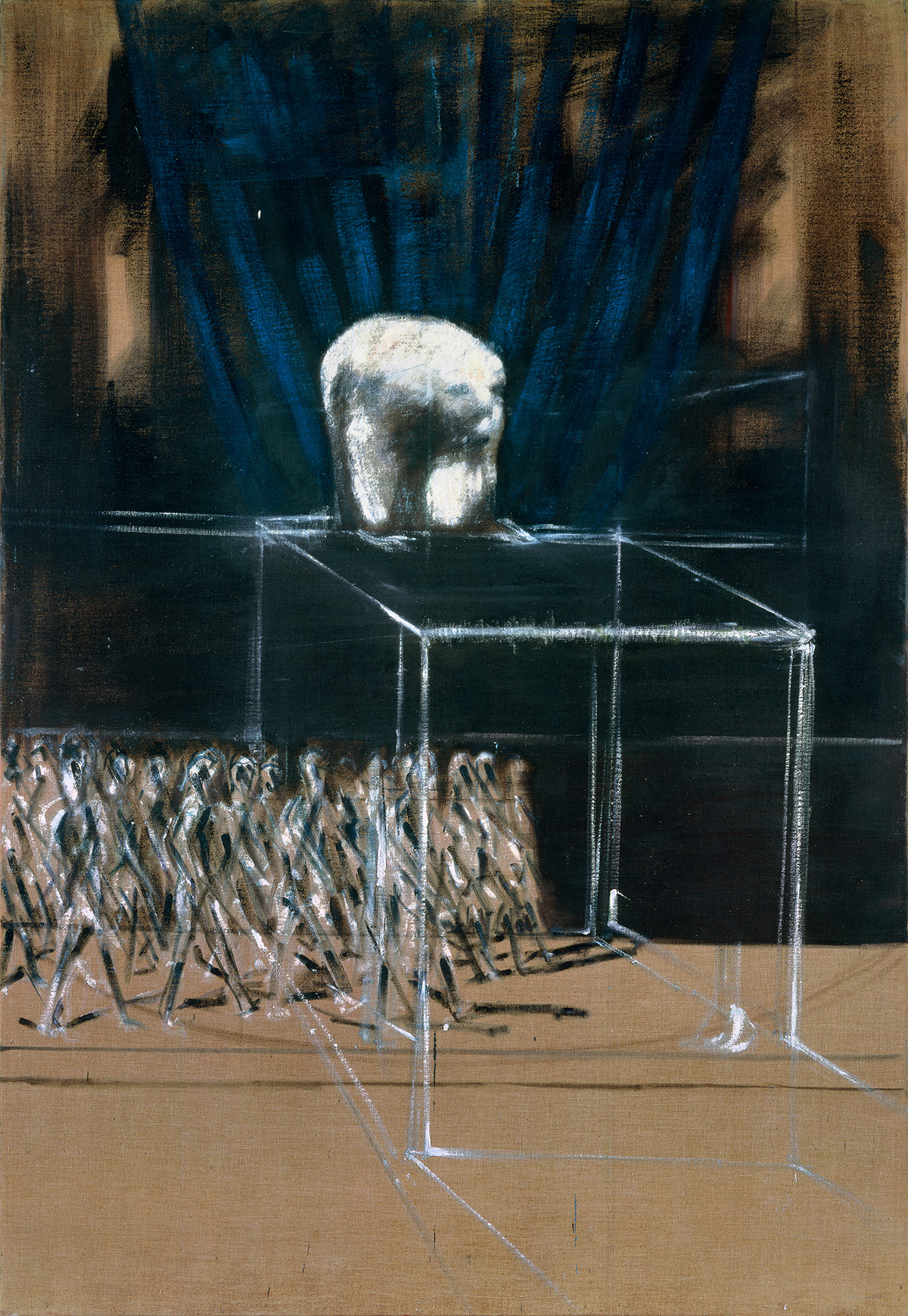 For this Catalogue Raisonné Focus we're taking a look at a canvas that has proven to be one of Bacon's most problematic paintings to unravel in terms of its iconography: 'Marching Figures' has thus far remained impenetrable to scholars.
The 'Marching Figures' that suggested its descriptive title were appropriated from an illustration of models of Egyptian soldiers in Ozenfant's Foundations of Modern Art. Bacon successfully animated the soldiers by painting them in flickering motion.
The animal on top of the large cuboid has been variously interpreted as a polar bear and a non-specific humanoid. If it is indeed a polar bear, it challenges readings of the painting from a contemporary political perspective - as a metaphor for the Cold War and the Suez crisis - since the Russian bear is brown.
Since being discovered in 1997 and its first exhibition in 2002, 'Marching Figures' has been shown in solo exhibitions at the likes of The Tony Shafrazi Gallery in New York and within 'Francis Bacon: Five Decades' at the Art Gallery of New South Wales, Sydney.
Read the painting's exhibition history and selected bibliography here.
Francis Bacon: Catalogue Raisonné can be purchased through our distributors' website.