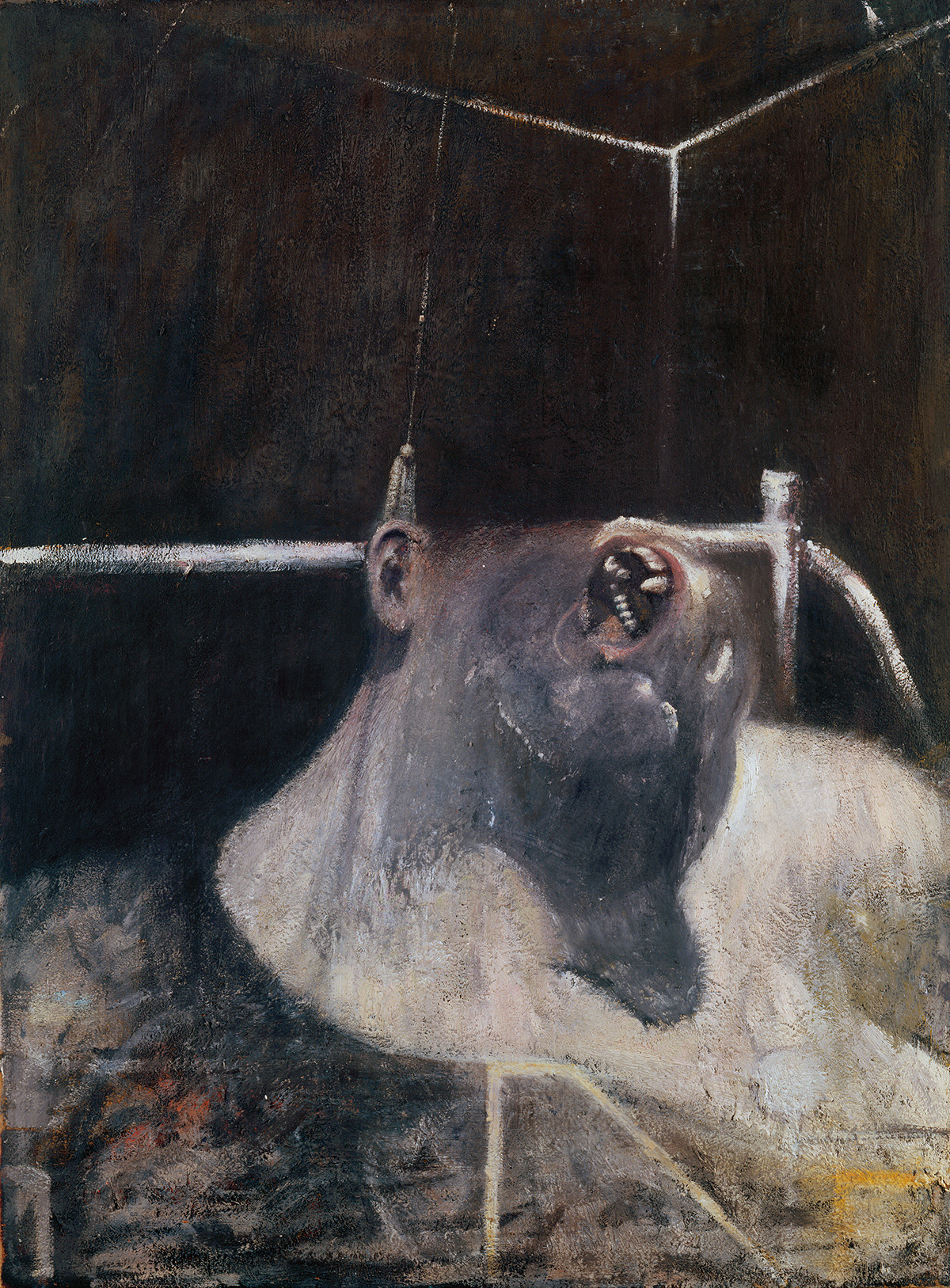 The piece may have been painted in Monaco, though the hardboard support for the piece of art cannot reveal the same evidence for this as that of Head II, 1949. Martin Harrison, FSA, remarks on the painting in the Francis Bacon: Catalogue Raisonné: Volume II, page 180.
"It is not immediately apparent from the painting in its finished state, but traces of a papal biretta and a rudimentary throne structure disclose that it was begun as an adaptation from Velázquez's Portrait of Pope Innocent X."
Head I, 1948, has been shown in solo exhibitions at the likes of Tate Gallery, Guggenheim Museum, Nationalgalerie Berlin, Museum of Modern Art and Scottish National Gallery of Modern Art.
Read the painting's exhibition history and a selected bibliography here.
The Francis Bacon: Catalogue Raisonné can be purchased through our distributor's website.