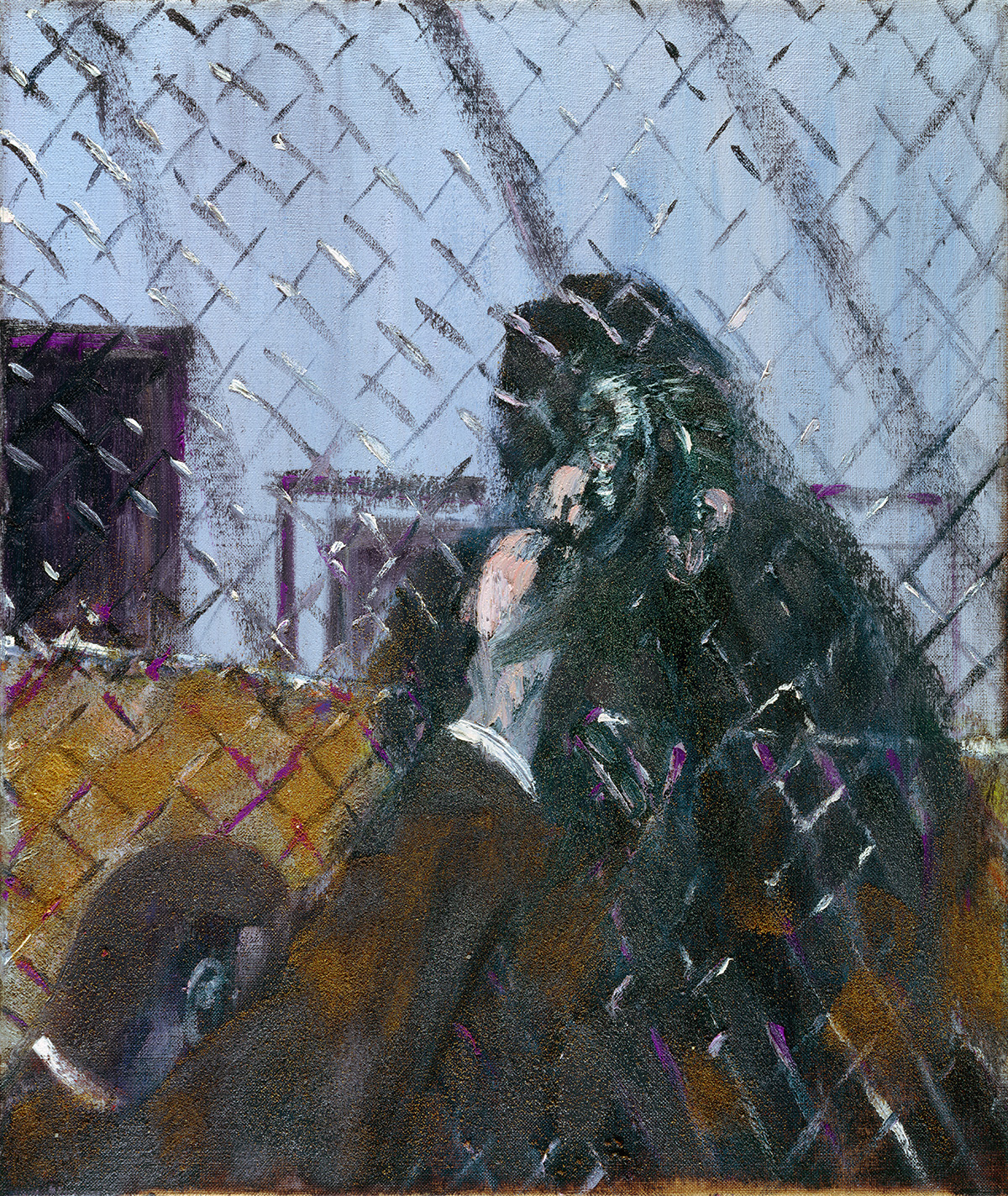 For this month's Catalogue Raisonné Focus we are diving into Volume II and the year 1951, in order to take a closer look at Figure with Monkey, 1951.
This enigmatic painting was auctioned at Sotheby's in London in early October.
Martin Harrison, FSA, considers Bacon's inspiration behind the painting and writes of the possible dark influences that informed the creation of Figure with Monkey, 1951 in the Francis Bacon: Catalogue Raisonné: Volume II, page 232.
'The imagery may allude to the cages of apes and monkeys kept in Monaco and in the Chateau Grimaldi, near Ventimiglia, by the Franco-Russian surgeon Dr Serge Voronoff; they were used in his infamous monkey gland operations, which claimed to reinvigorate male recipients. As a habitué and sometime resident of Monaco, Bacon must have known about these experiments, and both the caged apes and Voronoff's notorious experiments would have surely piqued his interest.'
Figure with Monkey, 1951, has been shown in solo exhibitions at the Hanover Gallery, the Institute of Contemporary Arts, Milwaukee Art Museum, Albright-Knox Art Gallery and Le Grimaldi Forum. It has also been displayed in group exhibitions in Küstlerhaus Palais Thurn and Taxis, Waddington and Tooth Galleries, and at Michael Parkin Fine Art Ltd.
Read the painting's exhibition history and a selected bibliography here.
The Francis Bacon: Catalogue Raisonné can be purchased through our distributor's website.