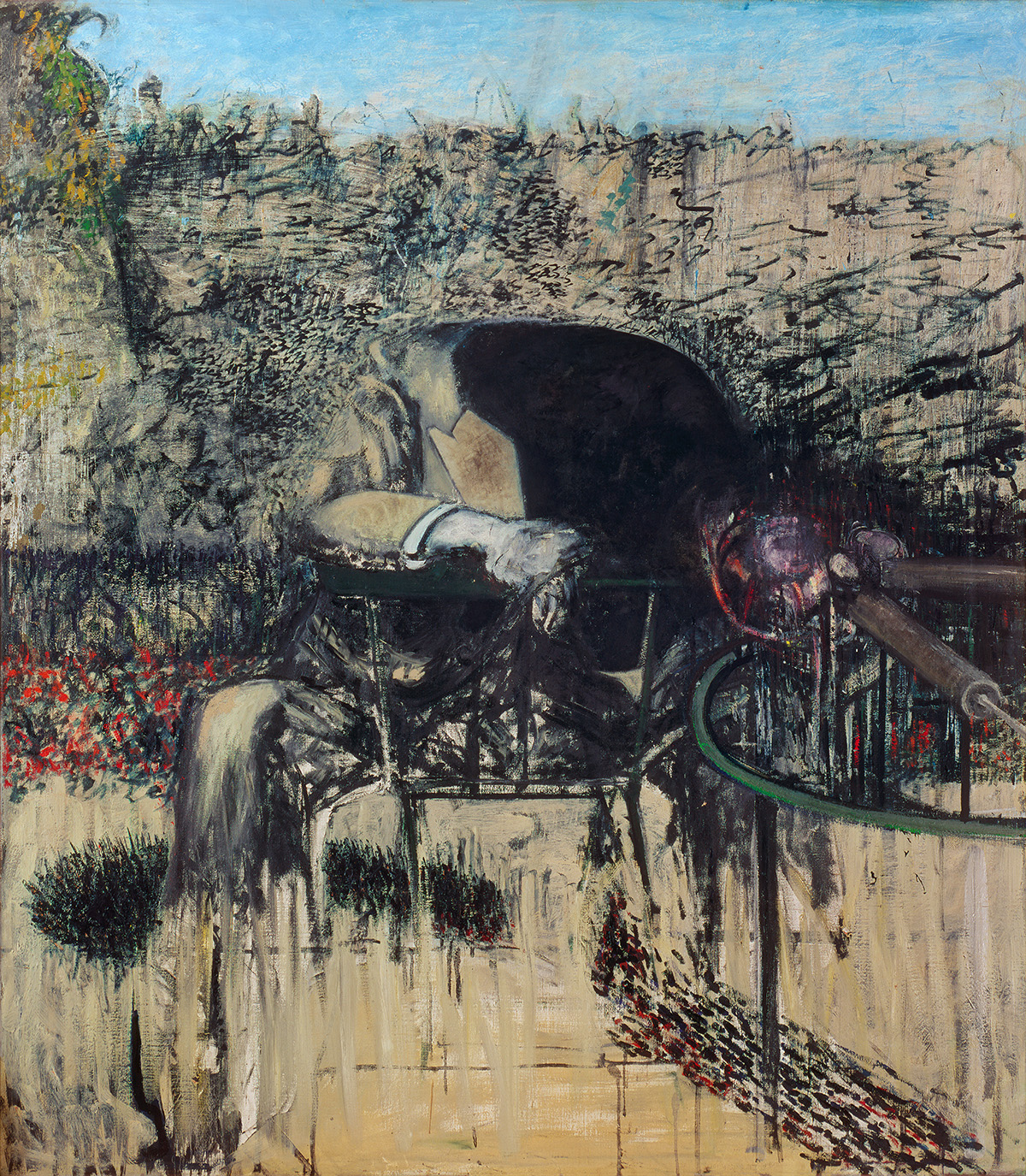 For this month's Catalogue Raisonné Focus we're taking a look at Figure in a Landscape, 1945, which marked Bacon's return to canvas following his use of fibreboard supports due to shortage of materials during the Second World War.
Ronald Alley, author of the First Francis Bacon: Catalogue Raisonné (1964), pointed out that Bacon painted this work 'from a snapshot of his friend Eric Hall dozing in a chair in Hyde Park' and noted that it was the first of his works to portray a situation of 'undefinable catastrophe', representing a switch in ambition and imagery within his oeuvre.
"X-rays show that the painting went through many alterations, including the partial obliteration of a disturbing grin on the face of the machine-gun operator and painting out a profile head at the right underside of the umbrella."
Excerpt from Martin Harrison, FSA. Figure in a Landscape, 1945, Francis Bacon: Catalogue Raisonné 2016, pages 158 - 161.
Figure in a Landscape, 1945 was first exhibited as part of a group exhibition at the Lefevre Gallery in London in April 1945. Also on display at this exhibition was Bacon's Three Studies for Figures at the Base of a Crucifixion, 1944 which drew large amounts of attention from the public and art critics, and subsequently remains one of his most famous works to date.
Read the painting's exhibition history and selected bibliography here.
Francis Bacon: Catalogue Raisonné can be purchased through our distributors' website.