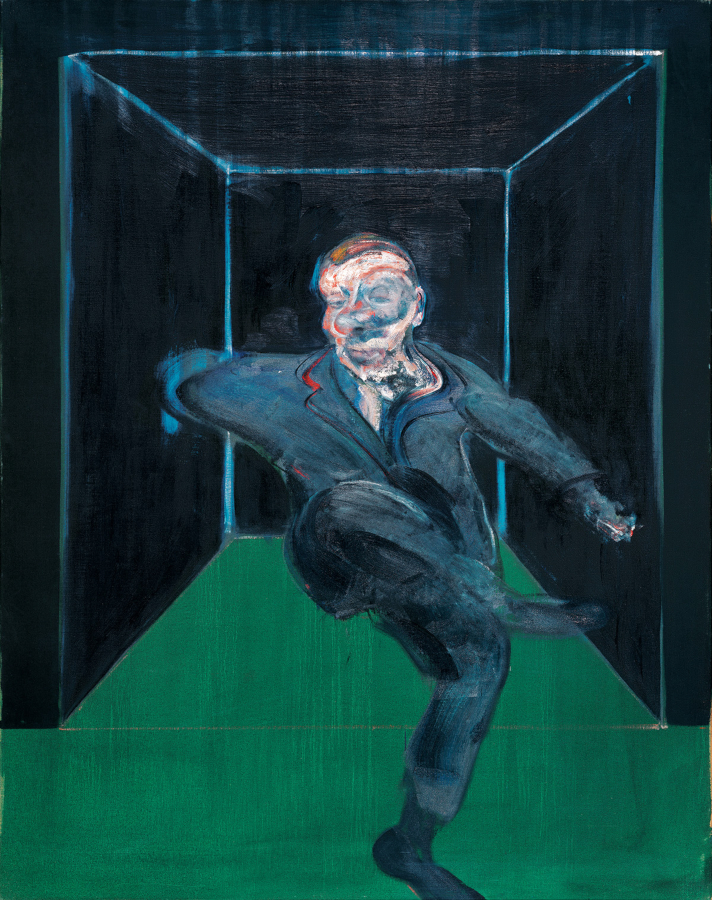 Austria's Albertina Museum is currently displaying Francis Bacon's Seated Figure, 1960 in its permanent display: Monet to Picasso. The Batliner Collection.
'This was the last painting that Bacon finished in time for his exhibition at Marlborough Fine Art in March 1960. It is a portrait of Peter Lacy.' Author Martin Harrison FSA writing about Seated Figure, 1960, in the Francis Bacon: Catalogue Raisonné, 2016.
Between leaving Marlborough Fine Art and its ownership by the Rita and Herbert Batlinger Foundation (and their subsequent donation to the Albertina Museum) — this painting was acquired by Lucian Freud in 1961. It was later owned by Sotheby's (London), The Pace Gallery (New York), a private collection in Las Vegas, and Galerie Beyeler (Basel). Read the exhibition history and selected bibliography for this painting here.
Back in 2013, Seated Figure toured to Liechtenstein with half of The Batliner Collection, as outlined in our previous article here.
Art collector and patron Herbert Batliner passed away recently on 8 June 2019. In 2000 he donated the Propter Homines Hall to the Albertina, which has since housed major exhibitions. In 2007 Rita and Herbert Batlinger turned their valuable collection over to the public, with their choice of the Albertina Museum as a partner.
For more information about this permanent display, including opening hours, tickets, details about guided tours, and viewing art works from the collection online — please visit the exhibition website. Join the conversation on the exhibition on Instagram and Twitter using the hashtag #MonetToPicasso.
Monet to Picasso. The Batliner Collection
Permanent display 
Albertina Museum, Austria
Word reference: Albertina press release and website, The Estate of Francis Bacon website, and the Francis Bacon: Catalogue Raisonné, 2016.
Excerpt: Martin Harrison, FSA. Seated Figure, 1960, Catalogue Raisonné Volume III, page 616.
* Please note: exhibition, venue, and ticketing terms and conditions apply. Tickets are subject to availability. All details including dates, names, featured works, opening days/hours are subject to change. If you're planning a visit, we first recommend checking with the Albertina for all confirmations regarding this exhibition.