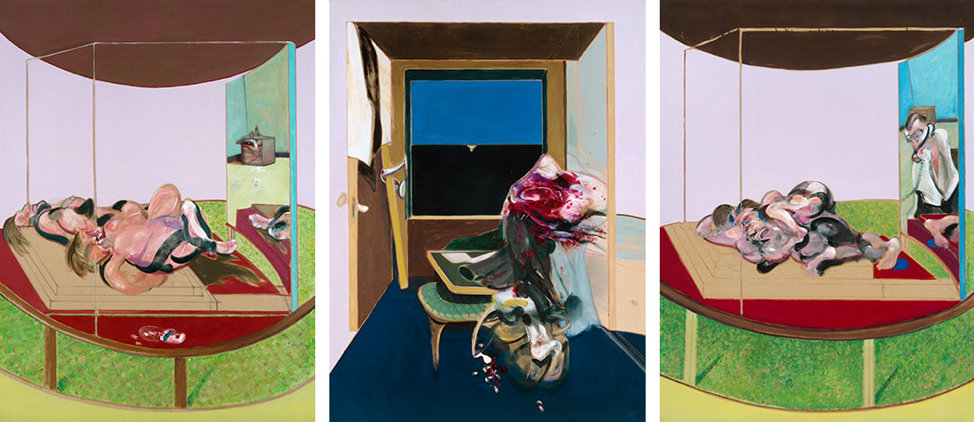 Author of Francis Bacon: Catalogue Raisonné , Martin Harrison, recently reviewed the 'En Toutes Lettres' exhibition at The Centre Pompidou for leading arts publication,The Burlington Magazine.
In this article, Harrison contextualises the exhibition, discussing Bacon's love of Paris, the impact of his 1971-72 retrospective there, at the Grand Palais, and his relationship with George Dyer, which was tied so strongly and tragically to Paris by George's suicide there in 1971.
Harrison discusses the history of the critical reception of Bacon's 'late' paintings, on which the exhibition focuses. He goes on to highlight curator, Didier Ottinger's impressive acquisition of the loans of seven Bacon landscapes for the exhibition, a rare feat indeed in the curation of Bacon's paintings. Harrison also discusses the difficulties inherent in an exhibition that attempts to emphasise literary influences on visual art, and vice versa.
The full article is available to read on The Burlington Magazine here.
If you missed the exhibition in Paris, there is another chance to see it, as it is moving to The Museum of Fine Arts in Houston from 23rd February until 25th May 2020, under the title 'Francis Bacon: Late Paintings'. For more information on the upcoming exhibition, visit the Museum of Fine Arts Houston website.